Choosing the right data discovery platform for the enterprise
Obviously, cost and scalability factor into data discovery platform buying decisions, but other features, like visualizations and data support, should carry significant weight.
Business goals determine the best data discovery platform. That's true of any company. At a high level, data discovery tools help organizations glean insight and value from data. Through visualizations, analytics and other basic capabilities, these products ensure business intelligence initiative success.
But decision-makers must consider key criteria as part of the evaluation process. Here are some of the most important factors to consider when looking at data discovery tools.
Types of analytics/visualizations
How do the tools present analytics? That's a main function of data discovery tools. So a key question to ask is what sort of analytics and visualization does the product support?
For example, does the data discovery platform enable advanced or predictive analytics and machine learning capabilities to enhance insight for business users?
With predictive analytics, organizations can analyze current and historical trends or activities to make predictions about future events. This includes how well a particular product or service will sell in a specific market. It identifies patterns from historical and transactional data to identify opportunities or risks. Predictive models can detect relationships between multiple factors, enabling business analysts to make informed decisions.
Many industries, including financial services, insurance, marketing, retail, healthcare and pharmaceuticals, use predictive analytics. Some data discovery products have self-learning mechanisms that deliver recommendations and predictions with insight based on data culled from multiple sources.
Other analytics tools pull data from social media sites, providing insight into hot topics in particular markets and sentiment information, such as if people share positive or negative thoughts about a company or product. This provides valuable knowledge for marketing and sales efforts.
Organizations can also use analytics to measure and manage application, team and individual performance in order to improve the customer experience and uncover new market opportunities.
Organizations that need to address complex and time-sensitive scenarios should consider whether the data discovery tools support in-memory analytics. This approach to querying data takes place in a computer's random access memory rather than on a physical disk. In-memory analytics shortens query response times, enabling BI and analytics applications to support faster business decisions.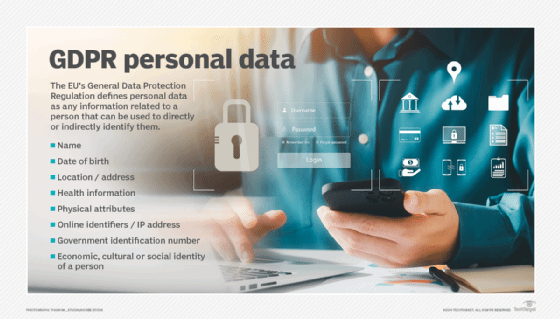 Exactly how data discovery tools visualize data, both for IT and business users, is a key buying consideration. Charts, maps, tables and other representations can make complex information much easier to understand and digest.
But perhaps business users prefer something more advanced. Interactive visualization options include geospatial, which has a geographical or spatial aspect; pivot tables, which summarize data from other tables for sorting, averaging and totaling figures; and heat maps, which graphically represent data within a color matrix.
IT management factors
People at multiple organizational levels and locations might use data discovery tools, including far-flung regional offices around the world. This opens the company up to risk that it must consider when evaluating the options.
The first consideration is data governance. The data discovery platform should provide a way to oversee and manage potentially tens of thousands of users, including management by job roles and permissions. Do the data discovery tools enable automated, centralized governance? What data preparation and data quality features do the tools include?
Ensuring data security and privacy is a huge aspect of governance. What user authentication and access controls does the data discovery platform provide? Businesses need to protect data not only against external threats, like hackers and cybercriminals, but also against internal threats, such as user negligence.
Version control is another IT management consideration. Managing different versions of documents and models is vital to ensuring that data and visualizations deliver the maximum value to the organization.
Data features
There's relevant data everywhere, from both internal and external sources. This data might come from customer interactions, websites, social media, mobile apps and research reports.
Data discovery tools, to be effective, must support a variety of internal and external sources. How easily and efficiently the tool ingests data from these sources, and how it handles different data structures, is a big consideration.
Can the data discovery platform connect to and extract data from key systems? And how smooth is the process? Does it support structured, semi-structured and unstructured data, as well as data from cloud and on-premises systems?
Some tools can help organizations sort through data sources, cutting through the noise to find the most relevant info for a particular project or to better meet goals. Good data is key to useful insight. Not all sources of data are useful, and some might even be harmful.
Data mashup capabilities are something else to consider. Organizations might want to blend data from multiple sources into a single report or workflow. This can include internal data and data from outside sources.
Features for regulatory compliance
Data discovery tools can also help organizations comply with government and industry regulations, like the General Data Protection Regulation (GDPR), which took effect on May 25, 2018.
GDPR is a set of rules created by the European Parliament, European Council and European Commission to provide data protection to citizens of the European Union. Many companies are using data discovery to find customer data tucked away in emails, presentations and other random corners.
So additional considerations for data discovery tools include how well the tools provide data identification, classification, monitoring, tracking and tracing, as well as full text search and other functions related to compliance. In addition, you must ask what sort of metadata management capabilities the tools have. Metadata can be a key enabler of regulatory compliance.
These are just a few considerations for organizations evaluating data discovery tools. Others include the fairly obvious, such as the total cost, scalability and how well it integrates with existing platforms. Mobile platform support and cloud vs. on premises are other factors to consider.
Depending on a company's specific needs and goals for data discovery, the various factors in the selection process carry different levels of urgency. It's a good practice to have all the key stakeholders weigh in. This ensures the data discovery platform delivers its full value.