Fotolia
Domo management expansion signals strategic shift
Five months after it stated it would be pursuing strategic partnerships, Domo appears to be making a move toward implementing that strategy with the hiring of three new executives.
The Domo management team underwent significant change with the addition of three executives with high-level experience at Adobe, Microsoft and SAP.
At Domo's user conference in March, the business intelligence vendor spoke about forming partnership agreements as a means toward growth. The additions to the Domo management team, in concert with the recent shift of one senior executive to a position, appear to signal the vendor is moving toward executing that strategy.
On Aug. 13, Domo, founded in 2010 and based in American Fork, Utah, in the "Silicon Slopes" tech cluster, made public the hiring of John Mellor as chief strategy officer, Robert Davy as vice president of ecosystem and Pam Marion as chief customer success officer.
Mellor, a 25-year veteran of the tech industry, was formerly at Adobe, where he most recently served as vice president for strategy and business operations for Adobe's Digital Experience line.
Davy joins Domo after 14 years at Microsoft, where he last was the general manager for the company's customer service unit for financial services. Before Microsoft, Davy worked at Sapient, Avaya, Lucent and AT&T.
Marion, most recently chief of staff and senior vice president of strategic programs and customer experience at SAP SuccessFactors, brings 25 years of software industry experience to the Domo management team. Before joining SAP, she spent 15 years at human resources technology vendors Kronos and Ultimate Software.
Meanwhile, Jay Heglar, who joined Domo in 2016 and had been chief strategy officer before Mellor, is now chief business officer. In his new role, Heglar will oversee Domo's partnership activity. Davy will work with Heglar on developing partnership relationships, Domo said.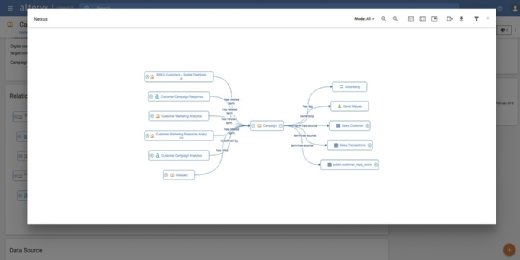 Donald Farmer, principal at TreeHive Strategy, who has followed Domo in recent years, said the Domo management moves suggest that the vendor is taking action to grow.
"You hire a new chief strategy officer to develop new strategies and execute them," Farmer said. "Something is going to happen."
In a release, Domo didn't discuss its partnership strategy. Instead, in the release spoke in generalities about turning data into an asset through the company's technology, and said that the new members of the Domo management team would help further that mission.
Since March, however, Heglar moved into a new position focusing on strategic partnerships, and on its website Domo calls its partner network "an extension of Domo."
You hire a new chief strategy officer to develop new strategies and execute them. Something is going to happen.

Donald FarmerPrincipal, TreeHive Strategy
Nevertheless, in nearly five months since Domopalooza, the vendor's user conference, Domo has publicized only one partnership, with customer service software vendor Zendesk to launch an app -- the Zendesk Customer Success for IoT App, which was built on the Domo IoT Cloud.
The new additions to the Domo management team figure to accelerate the execution of the vendor's partnership strategy, however.
"They laid out a change in strategy at Domopalooza saying they would be more open to technology partnerships, but we haven't seen much of it happening on the ground," Farmer said. "If they're going to get the growth they need to fulfill their potential, they need to do it through partnerships. I hope this shows a commitment to a more open strategy because they need these partnerships to develop as a company."
Financially, Domo is struggling to turn a profit. Revenues, however, are on the rise.
The company reported a net loss of $35.5 million for the quarter ended April 30, 2019, an improvement from a net loss of $45.5 million for the three-month period ended April 30, 2018. Revenues, meanwhile, were up from $31.9 million to $40.8 million, year-over-year, and subscription revenue improved from $26.7 million to $34.4 million.
When Domo went public in 2018, its initial public offering was met with skepticism. Nevertheless, Domo stock debuted at $21 per share and is trading at about $26 per share after reaching a high of $44 in March.
"You're looking for revenue growth in an emerging company, and Domo is experiencing revenue growth," said David Menninger, senior vice president and research director of data and analytics research at Ventana Research. "They spent an awful lot of money to experience that growth early on. … They probably spent more than most in the run-up to their IPO, but they've done a decent job of creating a normal profile for a new company."
Regarding the additions to the Domo management team, Menninger also said they signal the acceleration of Domo's growth strategy.
"The question to ask is are they replacing people or are they broadening their management, and these appear to be new positions," he said. "They're investing in growing the company, and that's … consistent with the strategy they announced."
"It will be intriguing to see what they do with a new [chief strategy officer]," said Farmer. "You can see the trajectory, building on what they said at Domopalooza about partnerships."