Sergey Nivens - Fotolia
ShadowXafe 2 supports Hyper-V, network tunneling
StorageCraft wants to bring its ShadowXafe data protection software to midsize enterprises and managed service providers, rather than only small and medium-sized businesses.
StorageCraft is trying to take ShadowXafe upmarket, adding Microsoft Hyper-V support and features designed to make the backup software easier to scale across servers and virtual machines.
StorageCraft sells ShadowXafe as a stand-alone backup software application or as part of its OneXafe integrated appliance.
Besides greater support for Hyper-V, ShadowXafe 2, which launched this week, includes network tunneling to streamline large deployments and a simplified, usage-based billing system. StorageCraft is trying to move up from its traditional small and medium-sized business (SMB) customer base to attract more midsize enterprises and managed service providers (MSPs).
StorageCraft released the first version of ShadowXafe in August 2018. Version 1 included simple deployment, fast recovery and the ability to run on any x86 hardware. With greater Hyper-V support in version 2, StorageCraft offers a way to manage data protection for multiple environments through a single interface.
SMBs have historically been StorageCraft's target market. Shridar Subramanian, vice president of product management and marketing at StorageCraft, based in Draper, Utah, described the typical SMB environment as consisting of a mix of desktops, physical servers and virtual machines.
"They have multiple pieces of data protection software for different environments," Subramanian said. ShadowXafe would allow them to standardize data protection to one platform.
Subramanian said network tunneling makes ShadowXafe more scalable, as the vendor targets MSPs that service midsize enterprises with many more machines than SMBs. The tunneling allows admins to deploy and manage the software across multiple machines without having to reconfigure firewalls and without affecting network performance.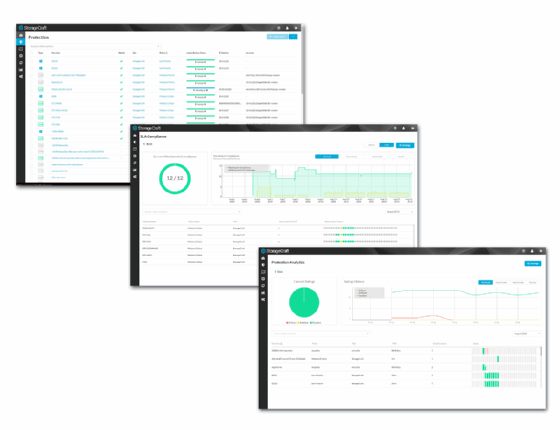 StorageCraft has also introduced a new billing model. ShadowXafe is delivered through a single license based on a monthly, per-usage basis. Subramanian said this was to match how MSPs charge their end customers, which is usually by monthly subscription. StorageCraft will also keep ShadowXafe's perpetual software license model for customers who want that pricing plan.
Chandra Mukhyala, senior director analyst at Gartner, said no single feature of ShadowXafe 2 makes it particularly enticing to enterprises, but its feature and platform support can make it attractive to larger customers.
Mukhyala said ShadowXafe's tight integration with StorageCraft Cloud Services -- the vendor's disaster-recovery-as-a-service offering -- fits into the industry trend of combining backup and DR.
"Now that everything is using disk-based targets for backup, backups are being returned in an application-native format. This makes DR possible straight off the backup target without having to restore it first," Mukhyala said.
"As customers are moving their applications to the cloud, they want backup to become as-a-service, so they don't have to maintain on-prem infrastructure," Mukhyala said.