ArchMen - Fotolia
Caringo Swarm 12 adds remote sync, SSO and updated UI
Caringo's updates to Swarm are designed to make the object storage easier to access and manage while working with distributed data at scale as remote work becomes prevalent.
Caringo gave its Swarm object storage software a usability upgrade to help deal with rapidly growing unstructured data.
Caringo on Tuesday released Swarm 12 with new features focused on making it easier to work with petabytes of globally distributed unstructured data. The update added remote synchronous replication, supporting workloads that require high consistency across Swarm instances. Its web-based UI received a face-lift, allowing end users to find and share files in a directory-like structure. Caringo also added support for single sign-on (SSO) with SAML 2.0, which includes platforms such as Okta and OneLogin, allowing for easier authorized user management.
Swarm's disaster recovery capabilities were also enhanced by extending its S3 support to AWS Glacier and Glacier Deep Archive, as well as FujiFilm Object Archive, allowing for air-gapped deployments. Changes under the hood optimized Swarm for flash and dense storage nodes.
As part of this update, Caringo also updated SwarmNFS protocol converter tool, renaming it SwarmFS 3.1 and adding the ability to ingest SMB files. Caringo also updated its FileFly hierarchical storage management product, adding a new UI and the ability to migrate files from Dell EMC Isilon storage to Swarm.
Adrian Herrera, Caringo's vice president of marketing, said COVID-19 increased the number of people working remotely, which pushed the need for managing petabytes of distributed data in an automated fashion. Swarm 11 launched in September 2019 and focused on efficient access and data protection, with features such as partial file restores and a cloud disaster recovery service through Wasabi Cloud. Herrera said since April 2020, customers' object storage needs have shifted to increased accessibility for end users who could no longer work on devices within the data center.
"This year, we noticed that having searchable and accessible data increased in priority for every organization out there," Herrera said.
According to Herrera, this trend was most visible among Caringo's media and entertainment customers, where files created at remote locations had to be synchronized and shared across networks. Caringo also has high-performance computing and medical research customers with similar use cases, and Herrera said letting geographically distributed people work on the same data while protecting it and maintaining compliance is challenging during the pandemic. Swarm 12 can address that.
Enrico Signoretti, senior data storage analyst at GigaOm, said Caringo has gone from pushing the backup and archiving use cases for object storage to other workloads. Signoretti said Caringo's more mature competitors are doing that, and object storage is headed in that direction.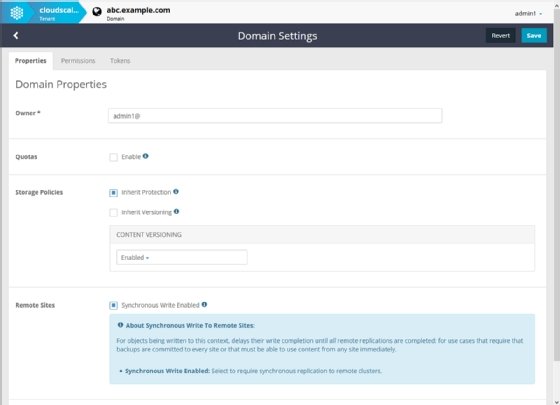 "The product is maturing very well and aligning with what other vendors provide," Signoretti said, comparing Caringo Swarm 12 to competitors Cloudian and Scality. "It's not earth-shattering, but it's the right step."
Signoretti described object storage as the storage of choice for modern application developers. More and more developers are embracing object storage as the standard interface for dealing with unstructured data because it works with APIs and is based on accessing resources over HTTP, making it accessible from anywhere. For developers building applications that work with web interfaces, object storage then becomes a natural extension of the application -- another API call.
Signoretti pointed out object storage also provides scalability that file systems can't. A bucket containing one hundred files is easy to navigate with a file system's directory structure but becomes humanly impossible to manage if there are millions of files. When a pool of data reaches that size, it can only be managed with tags and query mechanisms. These accessibility and scalability limitations with file systems have also pushed object storage adoption.
Finally, unstructured data growth continues as AI/ML projects and IoT devices create large amounts of machine-generated data. Signoretti said the demand for object storage is due to a convergence of all these trends, and Caringo and its competitors recognize and are catering to it.
"We are piling up a lot of data. We created a problem with all this data, and now we need solutions to manage them," Signoretti said.