kalafoto - Fotolia
Ensure your backup networking and infrastructure work together
How can you effectively modify your backup process to fit your network speed? Because bandwidth constantly varies, employ best practices for a range of scenarios.
Managing today's highly sophisticated backup infrastructure is a 24/7 proposition. A data center handles so many activities each day that your network must be strong enough to manage the demand.
Examine the issues associated with managing backup networking bandwidth and ensure that it is sufficient and dynamically adaptable to current as well as unanticipated demands.
Manage your backup networking amid tough requirements
Data is typically transmitted in packet formats, and today's powerful network protocols support the demands of users. Considering that demands for bandwidth are rarely stable, explore the following 10 steps to manage your bandwidth and backup infrastructure:
Understand business requirements for data, response times for data transmission, data backup, data security and protection over the network.
Constantly monitor traffic flows, both inbound and outbound, on all traffic access points, such as routers and switches.
Use available tools to analyze traffic activity and make adjustments to devices and network services to ensure sufficient bandwidth at all times.
Ensure access to spare network components, such as routers and switches, in the event of a device failure.
Maintain solid working relationships with device and software vendors, plus network carriers that provide local access as well as wide area network services.
Provision network diversity, such as diverse internet access points and different internet service providers.
Document network DR plans that provide detailed procedures for recovering network assets that fail or experience sporadic operation.
Regularly schedule network team meetings to review backup networking performance issues and disruptive events, and define actions to remedy any deficiencies.
Schedule and conduct periodic tests of network service backup capabilities, especially the ability to fail a primary channel to an alternate channel and begin transmitting live data.
Provide periodic status reports to senior management on network performance.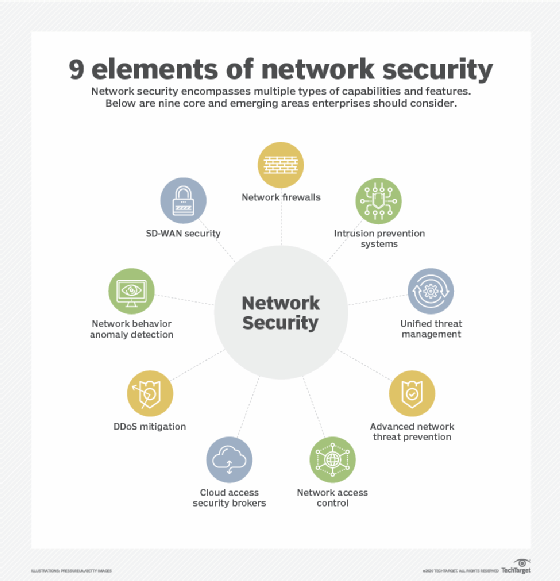 Analyze bandwidth needs for your backup infrastructure
The following backup networking and policy tips can help you make informed choices based on your bandwidth requirements.
Determine if current data backup procedures are stable or are likely to change; for example, whether you might migrate to data mirroring or some form of real-time replication.
Examine how frequently your organization performs backup activities. If your backups occur very frequently during the day, bandwidth requirements are likely to be higher than if you post daily incremental backups after business hours and full backups monthly or weekly.
Analyze where backups currently reside, such as on site, at another company data center or in a cloud repository.
Periodically discuss backup requirements with business users to identify situations that could potentially require additional backup capabilities.
Periodically review backup policies and procedures to ensure they are consistent with the organization's needs and good practice.
Support IT audits that include an analysis of backup controls and activities.
If you use software and devices optimized for your backup infrastructure, periodically discuss your requirements with your vendors to ensure they are up to date on your current and future needs.
If you use multiple network carriers, periodically meet with them to discuss their performance and also ensure they satisfy your current bandwidth requirements.
When meeting with network carriers, be sure to review their network DR and restoration capabilities, especially their experience with disasters and their speed of recovering critical network elements.
Review and update your network-related DR plans -- especially recover and restart actions -- to ensure your technology teams are fully aware of how to recover network services.
Ensure you have sufficient network bandwidth for your backup infrastructure.
Techniques for obtaining bandwidth with minimal investment
Consider the following activities you can use to effectively manage bandwidth demand, reducing the need and cost for changes to your backup networking configuration.
Data compression is an effective way to use existing bandwidth but shrink the size of data to be transmitted. Be sure to check compression algorithms and security provisions from vendors before investing in this process.
Check with your network carriers to determine the cost for them to scale service throughput if something occurs that needs a short-term burst of bandwidth.
Carriers might offer traffic management to ensure you have bandwidth needed. These arrangements usually carry a price, but it might be cheaper than buying more bandwidth for existing circuits or adding additional circuits.
Non-carrier bandwidth management offerings might make sense if your bandwidth requirements change regularly.
Consider changing your backup schedules so that more backups occur after-hours when network bandwidth is available.
Consider a change to the overall backup process, knowing that bandwidth management must be a key component of any change in backup procedures.
Analyze what your bandwidth requirements might be in a disaster situation, when employees could try to obtain their backed-up files. What bandwidth requirements will your organization need if employees call in remotely?
If you have a remote access capability using techniques such as a VPN, users will probably access the internet from their alternate work locations. Do you have sufficient licenses for potential VPN users? How will higher-than-normal demand for bandwidth impact your operations, and can your carriers scale up to handle your emergency requirements?
Ensure you have sufficient backup networking bandwidth for your infrastructure. Take your networks seriously and protect them accordingly, because they are mission-critical.