juanjo tugores - Fotolia
Assess network device monitoring capabilities with these tips
Organizations considering new network device monitoring software should evaluate the alerting capabilities and extensibility of several different tools before making a purchase.
Network device monitoring is an integral part of any organization's software infrastructure, especially as a company expands. The software must support industry-standard management protocols, as well as accurately collect and manage data.
But there's much more administrators can do with network monitoring software. It should provide alerting and reporting, and be easy to use.
See all available alerts
Alerts that come via graphs or visual alarms are helpful, but admins sometimes miss problems or delegate solving them to someone else. Network monitoring software can establish a more efficient system with ticketing.
Alerts in a ticketing system use algorithms to send alerts to the correct person.
Automatic search and discovery is extremely useful, especially as the organization grows. It's simple to integrate the alerts with an escalation system, which escalates certain errors and pages the appropriate person when required, with or without human intervention.
Evaluate for extensibility
When a business' infrastructure reaches a certain size, it becomes a burden to configure and import devices. To that end, the device deployment process should include setup and configuration.
Good network device monitoring software should be able to identify trends within the system and generate reports.
Be sure to investigate the network monitoring tool's extensibility. This enables IT teams to search logs and files for error conditions, build alerts and add them to the network device monitoring system.
For example, administrators sometimes need the ability to search logs and files for certain text, such as error conditions, and then build alerting around that error.
Inspect reporting and intelligence capabilities
Reporting is one of the most important aspects of network monitoring. Good network device monitoring software should be able to identify trends within the system and generate reports. Acting on these trends can help identify both immediate and predicted production issues.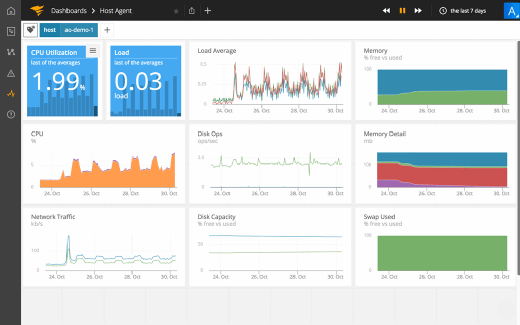 This type of reporting is invaluable to discover and report on trends that may have been missed otherwise. This functionality shouldn't be underestimated, and it is where some vendors try to differentiate their offerings.
Consider ease of use
Ease of use is also paramount; a system that is too complicated will never be used to its full potential. During the evaluation process, confirm how to generate reports, respond to alerts and also see how the tool integrates with business operations beyond the IT department.
When it comes to looking at some of the most complete products, there are several to choose from depending on company size and requirements. These include SolarWinds, a well-suited product for SME firms. For developer-heavy organizations, Nagios is a good option, and certain versions are free. Paessler is suited for larger environments and provides extensibility using the most common languages. It can also be self-hosted or hosted in a SaaS environment, which is another consideration for organizations when purchasing software.
Dig Deeper on Data center hardware and strategy