Evaluate
Weigh the pros and cons of technologies, products and projects you are considering.
NoSQL database comparison to help you choose the right store
With so many NoSQL databases to choose from, how can you tell which is best for your data set? Check out this comparison of some of the most popular NoSQL databases.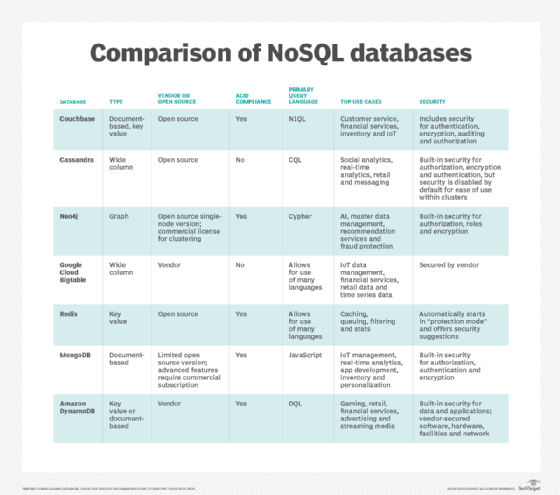 NoSQL databases have been on the rise for over a decade. Stemming from Google and social media, it's no surprise they support diverse and complex data sets in ways relational databases don't.
Finding the right NoSQL database remains a challenge because there are so many options with varying architectures and primary use cases. A NoSQL database comparison starts with many considerations.