Sergey Nivens - Fotolia
Get started
Bring yourself up to speed with our introductory content.
How AI and IoT will influence data management in 2018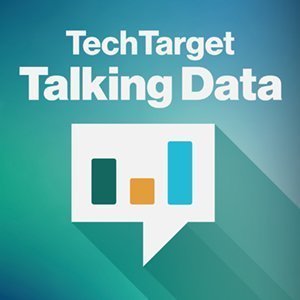 Listen to this podcast
AI and IoT will alter the data management landscape in 2018, according to analyst James Kobielus. AI will need regular updates, and DevOps will become more prevalent as a result.
In 2018, machine learning, AI and IoT will conspire to change the shape of data management and application development, according to James Kobielus, an analyst at Wikibon. That is in part because machine learning workloads require both preparatory training and runtime inference, and each step puts different stresses on processing engines, he said.
In a way, distributed processing technologies like Hadoop and Spark have paved the way for more expansive use of machine learning, a technique that only a few years ago was limited primarily to research. Increasingly, real-time streaming analytics will be infused with AI and machine learning, Kobielus maintained.
Training will be overseen by engines like Spark that could well be located in data centers or in the cloud, according to Kobielus. Meanwhile, the inferencing -- where trained machine learning models are applied to newly arriving data -- will be performed on smartphones and other devices at the edge of the internet of things (IoT).
Appearing on the TechTarget Talking Data podcast, Kobielus said AI can be a computationally intense undertaking. And, at the different stages of the AI processing cycle, data professionals will need to apply different forms of data management.
The need to build models for an enterprise-grade data pipeline will change the shape of data management.
The need to build models for an enterprise-grade data pipeline will change the shape of data management, according to Kobielus.
Moreover, because machine learning models will be trained and then regularly retrained, a DevOps-oriented approach to application development will become more prevalent in data system architecture, he added. In short, AI and IoT could pack a potent, disruptive punch.
Kobielus discussed these and other emerging technology trends as part of this recent interview for SearchBusinessAnalytics. Listen to his extended comments via this podcast to gain an expert view on AI and IoT in 2018. More information on the outlook for data in the year ahead can also be found on Wikibon's 2018 Data Predictions pages.