Evaluate
Weigh the pros and cons of technologies, products and projects you are considering.
Open source support was central to 2018 data deals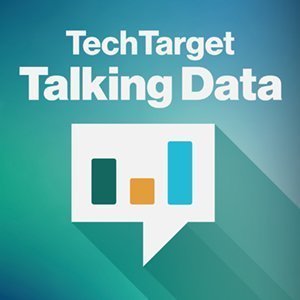 Listen to this podcast
Mergers and acquisitions unsettled the big data status quo in 2018. Open source support made these couplings a bit different than those of the past, Talking Data podcasters said.
A series of big mergers and acquisitions among top data vendors marked 2018.
Taken together, these moves point to directions big data may take in 2019. And open source support has staked its place in that future.
A key was the merger in early October of Cloudera and Hortonworks, two leaders in the 10-year-plus rise of large-scale, open source Hadoop distributed data processing.
Cloudera and Hortonworks are likely to be stronger together than alone, according to Mike Matchett, an analyst and founder of the Small World Big Data consultancy, who joined TechTarget reporters for an end-of-the-year edition of the Talking Data podcast.
The underlying thread the companies share is open source support. This gives their customers some assurance that their investments in new Hadoop technology were sound, Matchett said. Although there are product details to address, no one should anticipate wholesale "lifting and shifting," he said.
News of the Cloudera-Hortonworks combine was overshadowed later in October by IBM's $34 billion bid to buy Red Hat. The move to cloud drove IBM's Red Hat grab. In that regard, Matchett pointed to Red Hat's software-defined storage, scalable elastic containers and OpenShift native cloud development platform.
But, as with the Cloudera-Hortonworks coupling and Microsoft's June $7.5 billion acquisition of GitHub software development platform, open source support was a big mover.
The podcast also takes a look at a less noted acquisition: the late November move by Hewlett Packard Enterprise (HPE) to buy BlueData, which sells software that helps users deploy and run Hadoop, Spark, TensorFlow and other open source data analytics workloads. HPE, which does not have a cloud of its own, needs software like BlueData's to help existing customers shift work to public, private and hybrid clouds, Matchett said. Listen to this episode of the Talking Data podcast to learn more.