Definition
Microsoft Windows 10 Shared PC Mode
What is Microsoft Windows 10 Shared PC Mode
Microsoft Windows 10 Shared PC Mode is an operating system feature that allows IT administrators to configure computers for multiple user access.
Microsoft introduced Shared PC Mode to enterprise users in the Windows 10 Anniversary Update, also known as version 1607, which became available Aug. 2, 2016. The feature is available in Windows 10 Pro, Education and Enterprise.
Organizations can use Windows 10 Shared PC Mode to provide desktop access to users in certain settings, such as retail, or to temporary workers. It also works with Microsoft's Set Up School PCs app to provide shared computer access for students and other education use cases.
How to set up Windows 10 Shared PC Mode
There are three options available for configuring Windows 10 Shared PC Mode.
Mobile device management (MDM). Using Microsoft's SharedPC configuration service provider with MDM software, IT can set and enforce policies around Shared PC Mode maintenance, guest account deletion and more.
Windows Configuration Designer. IT can use this tool to create and apply a provisioning package that contains all the desired Shared PC Mode settings and policies. The application of provisioning packages can happen during the initial PC setup or at a later time.
Windows Management Instrumentation (WMI) bridge. The MDM Bridge WMI Provider allows IT to configure Shared PC Mode with Group Policy using MDM software.
How Windows 10 Shared PC Mode works
Only a single user can access a PC with Windows 10 Shared PC Mode enabled at a time. The user has to be signed out before another user can log on. Guest users face some restrictions on what applications, data and settings they can access. Users can't add a profile picture or change their account password, for example.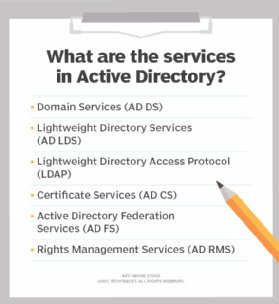 Windows 10 Shared PC Mode deletes old guest accounts automatically, because every time a guest logs in, it creates a new profile, which takes up disk space. This is where maintenance processes such as scanning, implementing security updates, defragmenting drives, disk cleanup and system diagnostics come into the picture. By default, a PC will go to sleep, rather than shutting down, to allow these maintenance processes to run regularly. IT admins can also set disk-level caching and deletion thresholds and delete inactive guest accounts after a specified number of days.
IT can join shared PCs to any Active Directory (AD) domain, which means anyone who is part of that domain can also access the PC as a regular user, so long as IT allows that capability.
Once Shared PC Mode is enabled, it is not easy to go back to a standard Windows 10 install. Microsoft also recommends not using a shared PC for local administrator accounts to ensure maximum security.
This was last updated in
April 2023
Continue Reading About Microsoft Windows 10 Shared PC Mode