Getty Images
Chip giant Nvidia takes on Intel with Arm CPUs for Windows PCs
Nvidia plans to jump into the Windows Arm CPU fray along with Qualcomm, AMD and purportedly Microsoft as chipmakers bet that AI will take root in the operating system in 2025.
Chipmaker stocks fluctuated immediately when news of Nvidia's plans to manufacture Arm CPUs leaked out earlier this week, but it remains to be seen when that will happen and how Arm-based processors will affect business and home Windows machines.
Arm CPUs have powered phones and other mobile devices for years. Proponents say they're suitable for desktops and laptops because they're smaller, cost less to produce, use less power and therefore generate less heat than their x86 counterparts now prevalent in desktops and laptops. This is all made possible by a reduced instruction set computer (RISC) architecture.
Qualcomm has developed Arm CPUs for Windows computers for years, including under the hood of the ill-conceived Windows RT system a decade ago. The company has an exclusivity agreement with Microsoft to manufacture Arm CPUs for Windows that will likely expire between now and 2025. When that happens, a competition will break out among Intel, AMD, Qualcomm, Nvidia and others – possibly even Microsoft itself -- for Arm CPU market supremacy.
Nvidia attempted to purchase Arm Holdings in 2020, but regulators blocked the deal. For now, Qualcomm remains on the cutting edge of Arm CPUs for Windows and released new Snapdragon Arm chips this week at its conference in Hawaii.
But none of that means Arm CPUs will end up the standard for Windows computing, which has cratered as consumers eschew home computers for tablets, phones and Apple's MacBooks. Macs already have Arm CPUs, as Apple migrated its entire laptop line a few years ago. But that doesn't mean Windows hardware manufacturers will necessarily follow.
"X86 processors don't stand still just because Arm's out there; [x86 manufacturers] aren't saying 'Oh, let's wait for them to catch up,'" said Alan Priestley, a vice president analyst at Gartner. "Constantly -- every six to nine months -- there's new product intros. It's a dynamic market."
AI processing already a part of many CPUs
There is a movement in the chip industry to offload AI processes to CPUs and GPUs, as opposed to putting all operations on remote servers. Nvidia is leading the charge as more businesses find uses for generative AI.
We are going to see CPUs inside PCs that have AI accelerators onboard. No doubt about it.

Alan PriestleyVice president analyst, Gartner
Microsoft is backing Windows on Arm as it embeds Copilot generative AI into OneDrive and Office 365 productivity applications as well as Dynamics business apps.
"It costs Microsoft a lot of money to run AI inside its data centers," Priestley said. "If you're running it on your PC, you're paying for the hardware, you're paying for the power. So yeah, we are going to see CPUs inside PCs that have AI accelerators onboard. No doubt about it."
But x86 manufacturers are also putting AI accelerators on their chips, including Intel Meteor Lake CPUs and accompanying software due to release in December. That may negate on-chip AI as a competitive differentiator for Arm CPUs.
The upside for Nvidia investing in Arm CPUs, Priestley said, will be that Nvidia has more control of its own hardware -- much of which runs on Nvidia software. Nvidia has been forced to delay product releases in the past because of CPU vendor delays, which won't be a problem if it takes that part of manufacturing operations in-house. That will represent a small share of the market at best, he concluded.
Bottom line for hardware buyers
CIOs who make plans based on the notion of Arm CPUs upending Intel – or even killing off x86es – are likely overreacting to headlines. While Apple stopped supporting 32-bit computing in MacOS years ago and moved to 64-bit, many enterprises still use 32-bit software and probably even 16-bit, Priestley said.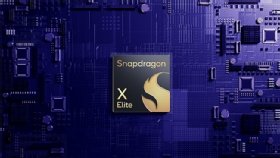 Getting it all to work on Arm-based 64-bit CPUs will likely pose "a lot of challenges," he added. Apple can write off support for old apps because it's a walled garden, while makers of enterprise Windows machines need to do their best to support their customers' legacy apps.
Tech buyers must weigh issues such as availability, software compatibility and cost into their Arm-vs-x86 ordering decisions. End users, whether they have an Arm CPU or an x86, probably won't notice major differences in their computers' performance, or even battery life. The laptops will be a bit thinner and lighter, and for the minority who need 5G modems built into their CPUs, Arm architecture solves that, too.
"I have a lot of conversations with [people] trying to understand what the value prop is for an Arm-based PC versus x86 at the moment," Priestley said. "It's limited. … I don't believe Arm will displace x86."
Nvidia declined to comment for this story.
Don Fluckinger covers digital experience management, end-user computing and assorted other topics for TechTarget Editorial.
Dig Deeper on Windows OS and management