everythingpossible - Fotolia
Healthcare command center aims to simplify healthcare access
By creating a centralized hub to coordinate patient care, Ascension hopes to simplify healthcare access for patients and expedite provider access to patients.
A healthcare command center in Austin, Texas, provides a central location to facilitate patient care virtually, and the healthcare organization responsible for the hub hopes it will create a simpler, more convenient connection between patients and healthcare providers.
GoodHealth Solutions Center, operated by Ascension, combines a multitude of services into one health center, providing patients with one source to establish connections to the medical service they need.
The center is staffed with about 260 employees, ranging from doctors, nurses, pharmacists, dieticians, paramedics, social workers and therapists to customer service representatives, technicians and administrative staff. While staff members schedule appointments for any Ascension Texas health service and coordinate patient admissions, provider referrals and transfers, the center also provides a 24/7 nurse advice line, connects patients to disease management and home monitoring services, provides remote patient monitoring and supports physician-to-patient telehealth.
The center's goal is to increase interoperability and make healthcare "simpler," said Kristi Henderson, vice president of patient access and care delivery transformation for Ascension.
To achieve that objective, Henderson said, the center delivers patient services across the continuum of care by integrating access and navigation services, care management, clinical surveillance and virtual care services in a centralized location.
Establishing a one-call healthcare command center
To create the healthcare command center, Ascension relocated staff from more than 20 departments into the new space built specifically for providing virtual patient care and assistance. By consolidating multiple departments into one center, Henderson said Ascension created a "virtual health ecosystem" comprised of an on-demand, multidisciplinary care team that delivers all services remotely through technology.
"If a patient calls in, we do all the scheduling for our clinical, virtual care in one location," Henderson said. "[Also] we have a nurse triage center, so if a patient calls in with symptoms, we can resolve it immediately with a virtual care visit."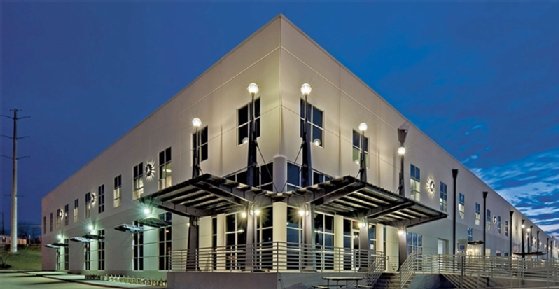 Other services provided by the center include patient pickup through a partnership with car service Lyft. While scheduling an appointment for a patient, Henderson said the center can dispatch a driver to pick up the patient. The center offers multiple on-demand care teams, including chaplain services.
The healthcare command center does not feature one technological system that operates the entire facility but instead operates using legacy software systems brought into the center from consolidated departments to create the centralized model. Henderson said Ascension has been working to consolidate software applications to simplify use since the facility opened in November. Communication and trying to integrate in a "smart way" have played big roles in Ascension's change management and establishment of the facility, Henderson said.
"Along the way, there have been all kinds of challenges," Henderson said. "But we set the expectation in a way that people know what you start with is type one, and we want input to keep optimizing. That helped mitigate some of the change management challenges and friction."
Ascension involved clinicians, administrators, patients and staff as everyone adapted to the challenges of operating a virtual-based center. Henderson said Ascension reports the center's status, progress and goals weekly to stakeholders and uses Agile project management to help staff transition to the center's different approach to care.
Goal to provide a simpler path to healthcare
The centralization of all these teams in one location allows us to truly achieve a one-call access center.

Kristi HendersonVice president of patient access and care delivery transformation, Ascension
Henderson said what makes the healthcare command center stand out is its coordination and integration of services for accessing care, navigating services and monitoring a patient's health.
"Telehealth is integrated into this access strategy so that, when a patient calls in for an appointment, our agents offer a suite of services to meet their needs when and where they need them," Henderson said. "The centralization of all these teams in one location allows us to truly achieve a one-call access center."
The root of the virtual health center's entire focus is on "pain points in the health system," including interoperability, Henderson said. Integrating services into one operation enables the healthcare organization to deliver care "where and when it's needed."
As problems such as lack of care coordination and poor access to care persist in healthcare, Henderson said the aim is for the virtual healthcare command center to be one step toward resolving those issues.
"Anytime we can coordinate services better to create a seamless and frictionless system of care, patients benefit," Henderson said. "Having systems that are integrated allows us to have access to the data we need to better serve our patients."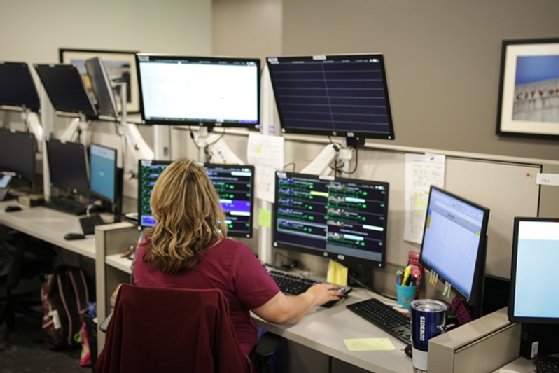 While the first center opened in Austin in November 2017, a second center owned and operated by Ascension recently opened in Indianapolis.
Command centers used to support hospitals
For some organizations, healthcare command centers serve as an air traffic control tower, providing real-time support for caregivers and patients and serving as a "center of gravity" for performance, culture and innovation, said Jeff Terry, command centers CEO for GE Healthcare Partners.
GE Healthcare expects command centers to transform healthcare quality and efficiency and play an essential role in the future of healthcare, Terry said.
"The impact of GE Healthcare's command centers suggest that they should be an essential element in every healthcare provider's strategy," he said. "In a few years, a command center will be as essential to care delivery as an EMR [electronic medical record]."
Terry said, while the scope of the healthcare command centers varies, they can include virtual hospitals, staffing, scheduling, care coordination, patient logistics, admitting, telemetry and population health. So far, GE Healthcare's command center work has resulted in decreases for lengths of stay, delays in care, patient waiting and cost, Terry said.
The Johns Hopkins Hospital launched Judy Reitz Capacity Command Center, designed and built with GE Healthcare, in 2016. The center uses predictive analytics and problem-solving to help manage patient safety, volume and experience, as well as patient movement in and out of the hospital. GE Healthcare also partnered with Humber River Hospital to launch Humber's Quality Command Centre in Toronto last year. The Quality Command Center addresses capacity, wait times and quality issues.
Terry said there is global interest in command centers, and by next summer, GE Healthcare expects to have nine live command centers supporting 30 hospitals in the U.S., Canada and United Kingdom.
"GE defines a command center as an always-on department operated by cross-functional staff in a purpose-built space with the authority, information and wherewithal to act in real-time support of caregivers and patients," he said.
Dig Deeper on Healthcare IT systems and applications