Share this item with your network:
Strategic insight for health IT leaders

everythingpossible - Fotolia
Payer-provider partnerships spurred by data, value-based care
Once they were two groups with conflicting interests, but now the convergence of healthcare payers and providers is more common as the industry struggles to control costs.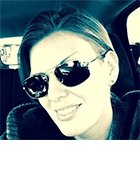 By
Payer-provider convergence combines two traditionally disparate interests -- the healthcare systems that deliver...
Continue Reading This Article
Enjoy this article as well as all of our content, including E-Guides, news, tips and more.
care and the insurance carriers that assume the financial risks for patient populations. It encompasses the technologies and strategies that promote a more efficient and transparent exchange of information between healthcare payers and providers to improve care and lower costs.
In response to providers and insurance carriers assuming more risk, growing concerns with negotiating fair reimbursements and a shift from volume- to value-based payment models, payer-provider partnerships are emerging as a trend that may someday sweep the healthcare industry.
Value-based care a catalyst for convergence
"The main reason payer-provider convergence has become more predominant in recent years is the migration to value-based care and that modality of reimbursements whereby there is some matter of risk involved in managing the population," said John Moore, CEO and founder of Chilmark Research. "This was started primarily by … the Centers for Medicare & Medicaid Services. They've had a number of initiatives around ACO [accountable care organization] formation."
Payer-provider partnerships are often established to address ever-increasing care and administrative costs. They're also considered a logical evolution for ACOs, the goal being to enhance the quality of care by focusing on wellness and prevention while reducing costs.
"The more we move to [value-based care], the more providers need to understand how to take on financial risk, and many will need to adjust their financial model to fill capacity as they decrease utilization," explained Corbin Petro, president and CEO of Benevera Health, a population health company and payer-provider joint venture among Harvard Pilgrim Health Care and four hospital systems. "Payer partnerships can help with both of those as well as share premium margins."
Some healthcare payer and provider groups have adopted different financial strategies to motivate improvements in the cost of care. Examples include pay-for-performance, which is a reward system based on metrics; bundled payments, whereby providers are given a single payment for all services they delivered; and ACOs. Payers and providers have the same goal, so collaboration between the two groups is essential.
As value-based healthcare becomes more established, payer-provider partnerships can be advantageous because their collaboration can yield a truer view of patient data through the combined use of analytics, strategies, workflows and IT solutions.
Health IT's role in convergence
With the implementation of the HITECH Act and Affordable Care Act, the U.S. has undergone a tremendous amount of healthcare reform in terms of data management technologies and analytics. HITECH, for example, promotes the meaningful use of health IT and IT infrastructures in the healthcare sector. Information technology applied to healthcare supports health information management across computerized networks and the secure exchange of data between consumers, providers and payers. The use of health IT has been shown to improve quality of care, increase productivity and efficiency, and prevent medical errors and redundant testing, while in turn reducing costs and decreasing administrative work associated with physical paper handling and idle work time.
But the adoption of electronic health records (EHRs) resulting from the HITECH Act brought a growing need to manage and protect sensitive patient information and establish interoperability between systems.
Payer-provider convergence requires a deep understanding and commitment to the market being served and trust between the organizations. In addition, IT infrastructures that securely support data sharing and are coupled with business protocols and solutions must function symbiotically. That requires cost and quality transparency, collaborative business models and technology, and shared information platforms -- all of which are still a work-in-progress as the healthcare industry shifts to a value-based care model.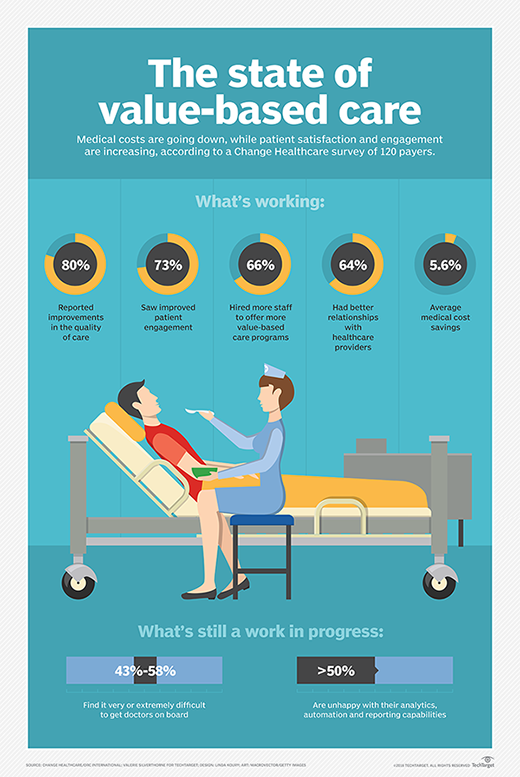 While EHRs, computerized physician order entry and e-prescribing have assisted in breaking down communication barriers between payers and providers, everyone in payer-provider partnerships should ultimately have access to the same comprehensive patient data so clinical and financial decisions concerning care are made more easily and accurately.
The more we move to [value-based care], the more providers need to understand how to take on financial risk.

Corbin Petropresident and CEO, Benevera Health
"If you don't measure what you do, you cannot improve," Moore noted. "You need the data to measure how well you are doing, both as a payer and as a provider. Therefore, it is really critical to have that data set -- the data from the payer and provider come together. The provider has the clinical data on a patient that is much deeper and richer than just the codes they use for billing, which is what the payer sees by and large."
When payers have access to clinical and financial data coupled with the ability to analyze that data, they can achieve a more comprehensive view of the value and cost of care.
Technology to support information exchange
To improve the exchange of information overall, several different technologies have emerged. Fast Healthcare Interoperability Resources (FHIR), for example, is an interoperability standard for the electronic exchange of healthcare information via resources and an API.
Organizations have used optical character recognition software to bring more paper-based patient information into the digitized fold. Moving away from physical paper and film archives and amalgamating this information digitally into a universal format that both payers and providers can access and analyze increases transparency and efficiency.
Health information exchanges offer social services providers a platform to feed data directly into EHR systems, giving physicians a more accurate understanding of the challenges patients may face alongside their medical care needs.
To improve healthcare decision-making, the industry has turned to tools such as natural language processing (NLP) to identify key elements in everyday language and extract meaning from oral or written input. NLP can be used to research clinical information and examine unstructured data.
"Natural language processing has grown to be very, very important for both providers and payers," said Mark Morsch, vice president of technology at Optum360, a revenue cycle management vendor, and co-inventor of the LifeCode NLP engine. "With the implementation of electronic health records, there has been an explosion of digital data available about patients, but upwards of 80% of that information can be unstructured. This [unstructured data] can consist of clinical notes and physician documents that represent both [inpatient] and outpatient encounters. That depth of data, both structured and unstructured, can be a big problem. NLP is a very important part and can help capture a more complete and accurate health story from that data."
Because the data stored in EHRs is often across several different systems and formats, the database information they contain can be amorphous at times. NLP enables computers to read, understand and interpret human speech and writing from clinical notes and other unstructured data. It can identify records that may have incomplete documentation, thus allowing clinicians to review them and fill in important gaps, flag indicators of undiagnosed conditions that might be recorded in notes, map connections between providers and visits, and automate and verify billing codes.
"We focus too much on the technology and not enough on the process," Moore explained. "There is a lot of good technology out there we have yet to deploy effectively to enable convergence. That being said, there are very few solid analytic solutions in the market today that are very competent in managing both claims and clinical data as well as other metrics you may want to add to that mix. ... I think there is a real opportunity around that to be developed."
Moore believes AI can be helpful in researching the vast amount of information and formats on a shared data repository, which may be time-consuming for a data analyst. Blockchain is another technology that could play a key role in the future of healthcare IT and aid in payer-provider transparency. Empowered by a provision in the 21st Century Cures Act that requires EHR systems to have open APIs, establishing a healthcare blockchain could help develop a trusted exchange framework and improve data privacy and security.
Dig Deeper on Federal healthcare regulations and compliance