everythingpossible - Fotolia
Technology companies in healthcare are driving positive change
Why are Apple, Amazon, Microsoft and Google so focused on the healthcare industry? Financial opportunity and patient expectation.
The face of healthcare is changing, thanks to major technology companies that are reimagining how patients receive care or access their health data. Experts say companies like Apple, Microsoft, Amazon and Google are transforming the way healthcare services are delivered and the way patients interact with the industry -- and will continue to do so.
Jeffrey Becker, analyst at Forrester, said there are two reasons why technology companies in healthcare are having such an impact. The healthcare industry continues to struggle with technology issues, such as interoperability, and patients are demanding experiences more like the ones they get from the products and services provided by Microsoft, Amazon, Apple and Google.
"Healthcare is behind in the way that it delivers services to consumers," Becker said. "The outsider approach to solving some of our core problems I do think will catch us up to where other industries are and the way other industries engage with their customer base, which means digital care, virtual care, a more efficient approach to care delivery."
The impact of technology companies in healthcare is already visible in care delivery methods, consumer device features and health information accessibility. Becker said change will continue as tech companies bring their ideas and technical know-how to the healthcare space.
Tech-healthcare intersection
One of the most recent examples of how tech companies are pushing into the healthcare industry came from Microsoft, which, in January, announced a partnership with Walgreens to deliver digital healthcare services. The news followed a CVS-Aetna acquisition last fall and Apple's announcement a year ago that its Health app will connect customers to their electronic medical records.
There are more technology companies in healthcare examples in the works. Google is building machine learning algorithms for EHRs to predict "what will happen next," according to a blog post from Google AI. Amazon joined forces with JPMorgan and Berkshire Hathaway to find ways to cut healthcare costs.
Technology companies in healthcare have been years in the making. But customer-facing applications, such as the Apple Watch Series 4 with a built-in electrocardiogram app, are drawing more attention to the trend, according to Kamaljit Behera, a Frost & Sullivan healthcare industry analyst.
"Their emergence is prominent now because we see these tech giants have actually started getting the approvals of some of their consumer devices, especially in the U.S. market," he said. "That is why they're perceived as getting big here."
Healthcare is behind in the way that it delivers services to consumers. The outsider approach to solving some of our core problems I do think will catch us up to where other industries are.

Jeffrey BeckerHealthcare analyst, Forrester
According to Behera, Amazon is already making significant headway into the home health space. He said Amazon plans to use Alexa as a central point to deliver services that will "completely disrupt" the home care space, including a recently filed patent for an Alexa feature that would analyze a customer's voice to detect when someone is sick or depressed.
"Amazon is ready with its technical infrastructure to penetrate into healthcare, as well as individual care," Behera said.
Becker pointed to Apple as the tech company that's currently doing some of the most important work in the healthcare space by making health data more accessible to patients.
"Apple has created a very compelling consolidation of patient health data, and the market is already responding," he said.
Indeed, Apple has taken on one of the biggest pain points in healthcare: interoperability. To do that, Apple uses Fast Healthcare Interoperability Resources (FHIR), a standard from Health Level Seven that continues to gain attention in the healthcare developer world. Last year, Amazon, Microsoft, Google, IBM, Oracle and Salesforce signed a statement promising to work toward interoperability in healthcare using industry standards, including FHIR.
Joe Guagliardo, technology lawyer with Pepper Hamilton LLP, highlighted telemedicine as an area where technology companies will cause significant positive disruption in the healthcare industry. As more real-time information becomes accessible thanks to wearable devices, Guagliardo said he sees benefits for both providers and patients.
"I think we will start to see that providing an opportunity for healthcare providers to have more transparency into patient's activities and patient's health status will create an opportunity for more proactive monitoring and engagement with patients," he said.
Technology companies in healthcare: A natural collision
One of the reasons technology companies have become prominent disrupters has to do with patient demands. They expect healthcare services to work like the services they receive from other industries, said Arielle Trzcinski, a Forrester analyst.
As customers become accustomed to digital experiences, such as how Amazon has transformed shopping into a seamless and convenient user experience, they want those experiences translated to healthcare.
"There's a critical need to engage customers in the same way they are engaging the rest of their lives," she said.
Another reason that technology companies in healthcare have been so disruptive has to do with the bottom line. Technology companies are pursuing opportunities in healthcare due to the potentially large financial rewards, Behera said, a sentiment echoed by Becker.
Becker said healthcare is not only a trillion-dollar industry, but also an industry that presents growth opportunity. For the better part of a decade, the healthcare community has publicly struggled with technology issues. Helping solve those issues could translate into significant and sustained earnings for major tech companies.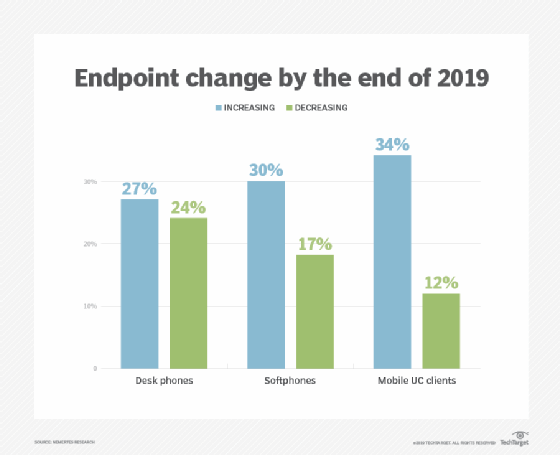 "These companies have a very good cash cow business; they want the next growth opportunity for them," Behera said. "Given their core competency -- plus, given their deep pockets -- healthcare makes a perfect industry for them to grow into."
Future of healthcare is tech
Becker said technology companies approach the healthcare industry from a different point of view, which could help transform the healthcare community's underlying business models.
"The idea is that, by not only taking your background of technology, but taking a new look at this problem … what you're going to see spin out of that are new approaches to old problems," Becker said.
He described the tech expertise that companies like Amazon, Google, Microsoft and Apple bring to the table as a major advantage in helping overcome the technology issues that continue to plague the healthcare community. As they build out healthcare-targeted cloud platforms, AI capabilities and consumer devices, tech giants are transforming "the underlying infrastructure of healthcare."
"Apple is targeting interoperability and empowering consumers and creating that consumer movement," he said. "Amazon is targeting the out-of-control, spiraling costs and effects it's having on employers, as well as care delivery inefficiencies. All of these organizations are talented at overcoming technical problems and taking a solution to that and ramping it up to scale."
Just like every other sector, the healthcare industry is changing thanks to the proliferation of technology. And Pepper Hamilton's Guagliardo believes that's a good thing. What tech companies have to offer in terms of product, service management and customer relationships can supplement traditional healthcare services or provide a completely new way to offer the same service cheaper and more efficiently, he said.
"The message isn't that healthcare institutions are going away," Guagliardo said. "It just means that big tech and technology will change the scope of the services and business they provide."
Dig Deeper on Healthcare IT management and organization