Share this item with your network:
Strategic insight for health IT leaders

beawolf - Fotolia
Healthcare APIs weave into common lingo of federal officials
It's hard to imagine that a federal health policy announcement would have ever included the term 'API', but it's on the minds of health regulators.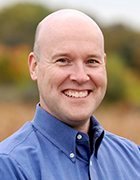 By
Has there ever been a time when the head of the Centers for Medicare and Medicaid Services mentioned the term API in a policy speech? CMS administrator Seema Verma told attendees at March's Healthcare Information Management Systems Society 2018 conference, "We need more clinical and payment data being sent to APIs."
In a nod to the technology's growing popularity in healthcare, APIs were on the lips of many government officials at the HIMSS event in Las Vegas.
Writing code with API help
API is a code that allows different applications to communicate. The technology itself isn't particularly glamorous or even specific to the medical community. But so-called open APIs have generated plenty of interest in healthcare because they can be easily shared among developers.
In some ways, healthcare APIs boil down to pure computer science, Donald Rucker, M.D., head of the U.S. Office of the National Coordinator for Health IT (ONC), said at HIMSS. In other words, a health IT system needs an API to get data from A to B, Rucker said.
But in the broader sense, Rucker likes to discuss open APIs that access patient data "without special effort," a phrase that references the concept in which developers can apply standard code to use APIs in apps. "These APIs are something that everyone can write code against," Rucker said. "The open API without special effort is true standardization."
APIs help promote data sharing
A primary mission of healthcare APIs can be a thorny industry issue: increasing interoperability of patient health data among disparate electronic health record (EHR) systems. Through Verma and others, the government is pressing the idea that medical-record data belongs to patients, who in turn should be able to share that information easily with whomever they want regardless of the hospital or IT system vendor. Yet some vendors and hospitals put up roadblocks that can prevent patients from accessing their own info because the technology at hand won't allow it or the organizations claim proprietary ownership of the data.
Those excuses aren't getting much sympathy in Washington. The government has placed a bull's eye on the backs of parties that attempt to block this information from being freely shared.
Meanwhile, the 21st Century Cures Act -- a vast healthcare bill that funds medical research through improved technology and science -- includes provisions for API use.
In promoting interoperability, the law directs ONC to set up a Trusted Exchange Framework to share health data among healthcare systems, insurers and others. The law also states ONC's authority to certify health IT software, which is where healthcare APIs come in. Certified vendors must publish APIs that allow health information to be accessed and exchanged without special effort, "including providing access to all data elements of a patient's electronic health record to the extent permissible under applicable privacy laws."
Verma was more succinct: "It's our personal health information, and we should control it."
National healthcare site updated with APIs
Healthcare APIs can also help on the consumer end. For example, HealthCare.gov -- the federal government's website for the medical insurance exchange established by the Patient Protection and Affordable Care Act -- is expected to release changes in a few months that rely on API capabilities. The site already rebuilt its insurance coverage eligibility features as a series of APIs.
These changes will make it easier for insurance brokers to interact with consumers, said Bobby Saxon, CTO for HealthCare.gov. "Absent an API approach," he noted, "that [change] was more difficult."
Federal health officials' familiarity with APIs points to a bigger truth: Health IT advancement, particularly as it concerns patient data interoperability, maintains bipartisan support that hasn't significantly wavered since former President George W. Bush set many of these policies in motion.
Expect APIs to remain a common refrain from federal regulators.
Dig Deeper on Healthcare IT management and organization