Share this item with your network:
Strategic insight for health IT leaders

markrubens - Fotolia
Store medical images using hybrid cloud data storage
Hospitals that face an influx of medical imaging data can benefit from a hybrid cloud model to store data and enable disaster recovery services.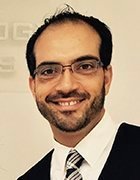 By
For many hospitals and health organizations, the growing volume of data generated by electronic health records and medical imaging systems has generated greater demand for storage.
The surge in digital assets -- as well as the popularity of the enterprise cloud -- is encouraging many CIOs to adjust their storage strategies and consider the cloud as a data repository. With the promise of cloud storage capabilities offering flexibility, scalability and improved security, what should CIOs consider when they evaluate storage options for their medical imaging data?
The term enterprise cloud can mean many things to different IT organizations, including the need for off-site storage. Hospitals recognize that long-term storage and archives can be more cost-effective in the cloud than maintaining them on the premises. Unfortunately, not all medical imaging applications or clinical software fully support data stored in the cloud. As a result, many IT executives implement a hybrid option that makes applications see cloud storage as part of the internal storage fabric within the environment. There are several reasons why hybrid cloud data storage is a strong approach to take with medical imaging information.
Hybrid enables more cloud capabilities. By adding cloud capabilities to a storage strategy and roadmap, hospitals can take advantage of some services many cloud providers are bundling as part of their storage offerings. Hybrid cloud data storage options include compliance and security, file activity monitoring, data loss prevention, data mining, disaster recovery, storage bursting, tiering and testing.
It provides more cost-effective cloud storage options. Medical imaging can require a significant amount of storage. With the added compliance requirements and different retention policies associated with HIPAA, medical imaging data must be maintained for a number of years and protected against any possible data corruptions. These requirements force IT to continuously expand its storage capabilities, and resorting to traditional storage arrays can be a costly option. With the use of cloud storage for medical imaging data backups or archiving, IT organizations can significantly reduce their storage costs and meet their compliance requirements. Many cloud providers also offer a higher level of compression and deduplication to minimize the storage requirement.
It ensures data protection through data recovery and backup services. A hybrid cloud data storage option allows hospitals to more easily implement data recovery for critical systems. In recent years, this feature has been highly valuable to many hospitals that have experienced a significant rise in natural disasters. With cloud services, IT executives can replicate data to a secondary location to improve backup and data recovery and avoid building complex secondary cold or hot sites. That's usually done by configuring on-premises workloads such as virtual machines to replicate to a cloud endpoint. In case of an outage, hospitals can still access the second copy of the system.
Hospitals recognize that long-term storage and archives can be more cost-effective in the cloud than maintaining them on the premises.
It offers tiered cloud storage for maximum flexibility. The overall implementation of most medical imaging systems takes into account the tiering of storage and defining the final resting area of data based on specific policies. This practice has been applied across storage arrays regardless of whether they're in the cloud or on premises. With the use of hybrid cloud data storage, hospitals can add cloud storage as additional tiers to their overall storage architecture and allocate the higher tier storage with better performance throughput for applications to use. Regardless of the number of tiers, the ability to support tiered storage can bring tremendous value in cost and performance.
It eases implementation of hybrid storage. Many storage vendors offer ready-to-go integration with cloud providers to allow organizations to use and expand to any cloud workloads they want. Many of these vendors offer cloud extension as part of their storage offerings. Yet hospitals can still go directly to vendors like Microsoft or Amazon Web Services and deploy their cloud storage gateway component to facilitate the integration of on-premises storage.
While hospitals have more options to choose from when it comes to on-premises storage, the adoption of cloud storage for medical imaging data continues to grow. Much of the push for better storage architecture highlights the need for using hybrid cloud, but many CIOs are still voicing their concerns around security, variable costs and integration of data in on-premises systems.
Dig Deeper on Healthcare IT systems and applications