Fotolia
Microsoft powers up return-to-work apps
COVID-19-related return-to-work apps are getting the attention of Microsoft, which has released the app built on its Power Platform to help manage people and facilities.
Microsoft is using its Power Platform to help firms manage their COVID-19 responses, with four new return-to-work apps.
The prebuilt apps, which were announced at this week's Microsoft Inspire partner conference, can manage facilities and employee health and safety issues. The likely users are facilities and health and safety managers, as well as HR.
The return-to-work apps are available for free for Microsoft users with licenses for PowerApps, a low-code application platform, and Power BI, a data and analytics platform.
Vendors, left and right it seems, have been building return-to-work apps to address COVID-19 problems. Microsoft is not unusual here, and some of the functions the vendor is offering are out on the market. But the Microsoft apps sit on top of the PowerApps platform, which gives users flexibility to customize the apps, said Richard Riley, senior director of Power Platform at Microsoft.
For example, users will be able to build custom connectors to a building's physical access control systems via the Location Management app, with the help of Microsoft's Power Automate capability.
Another app, Employee Health and Safety Management, enables employees to provide self-attestations about their health. Depending on the answers the employee provides, this may trigger a day pass to get into the building. The day pass can be tied to physical access controls or a QR code scanned on entry, Riley said.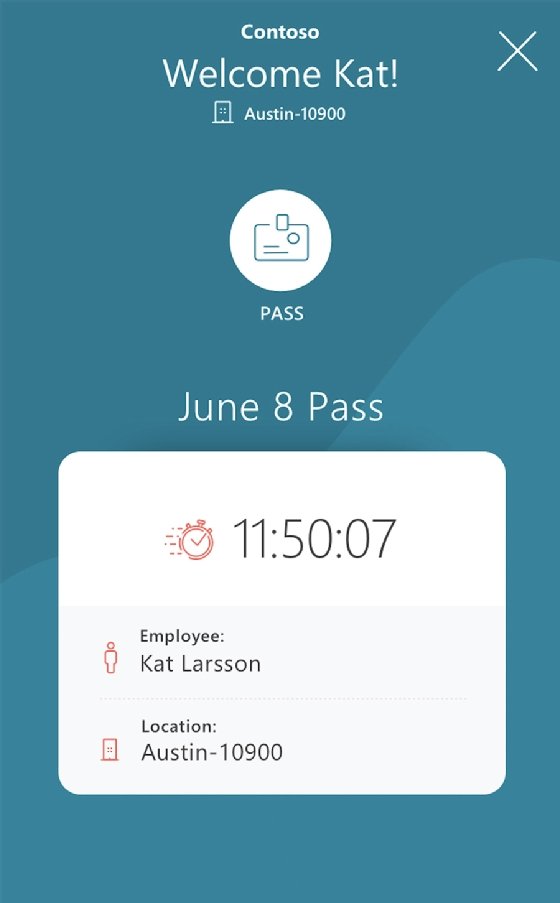 A push to build return-to-work apps
For firms with facilities in many geographic locations, the Location Readiness app will give users data on local COVID-19 infections to help manage the properties. There are tools to manage employee COVID-19 cases, as well as contact tracing.
"There is clearly a customer need for these kinds of apps," Riley said.
That need is fueling a rush among vendors to add return-to-work apps or new features to existing products.
Among the new functions that Paychex added to its platform is a tool to simplify Occupational Safety and Health Administration (OSHA) case management. The tool was in development before COVID-19, said James Kirchhoff, senior technical product manager at Paychex, but the pandemic has created a particular need for it. The tool guides users through the reporting process and filing with authorities, if there is a need to do so.
OSHA COVID-19-related complaints, filed either with the U.S. or states, now exceed more than 25,000 per day.
Aclaimant Inc. makes a safety and risk management tool. Risk and claims managers can use the tool to document incidents, such as injuries. Integration with third-party insurance carriers smooth reporting, according to the vendor. COVID-19 prompted the firm to create coronavirus-specific tools to help firms manage everything involved with the disease. For instance, it can be used to create a record of safety steps taken to protect employees, such as placement of sanitation stations and distancing between desks, said David Wald, CEO and co-founder of Aclaimant.
For employers, "the single best thing" they can do is "do the right thing and then also document it," Wald said.