Definition
Occupational Safety and Health Administration (OSHA)
What is the Occupational Safety and Health Administration (OSHA)?
The Occupational Safety and Health Administration (OSHA) is a federal agency in the United States committed to safeguarding worker health and safety.
Congress established OSHA in 1971, following its enactment of the Occupational Safety and Health Act of 1970. This groundbreaking legislation came in response to the growing concerns over workplace accidents that resulted in an alarming 14,000 worker deaths and 2.5 million disabled workers annually in the two years previous to the bill's passing.
Since its inception, OSHA has been a key player in transforming the landscape of worker safety across the nation. The agency's firm enforcement of workplace laws and standards, coupled with its commitment to providing training, outreach, education and assistance, have significantly contributed to making workplaces safer.
OSHA has been successful in slashing the work fatality rate by more than half and has achieved considerable reductions in overall injury and illness rates in industries where it has focused its attention, such as textiles and excavation.
Administration and scope of OSHA
OSHA's direction falls under the assistant secretary for occupational safety and health, who answers to the secretary of labor, a member of the Cabinet of the United States.
OSHA's authority extends across the country and its jurisdictions, covering all 50 states and U.S. territories, including the District of Columbia, Puerto Rico, American Samoa, Guam, the U.S. Virgin Islands and the Northern Mariana Islands.
OSHA's jurisdiction extends to most private sector employers and their workers, and it encompasses a broad range of industry workplaces from construction to maritime to agriculture. Through state OSHA agencies, the agency also covers some public sector employers and their workers.
However, it's important to note that OSHA does not cover self-employed workers or immediate members of farm families who do not employ nonfamily workers.
States can have their own federally approved occupational safety and health regulatory programs, which are referred to as state plans. These state plans must have regulations that are at least as stringent as federal OSHA regulations, but they also have the discretion to implement stricter regulations if they choose.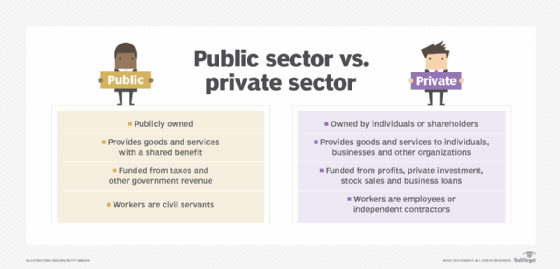 OSHA standards and enforcement
OSHA sets and enforces standards and requirements that employers must adhere to. These standards are developed based on rigorous workplace research and feedback from a diverse array of stakeholders, including technical experts, employers, unions and other relevant parties.
To comply with OSHA requirements, employers must take a number of specific actions. Those include inspecting the workplace for potential hazards, eliminating or minimizing hazards, keeping records of workplace injuries and illness, training employees to recognize safety and health hazards, and educating employees on precautions to prevent accidents.
OSHA also requires employees to follow rules, such as complying with all applicable OSHA standards, following OSHA safety regulations, wearing required protective equipment, reporting hazardous conditions, and reporting job-related injuries and illnesses.
To aid employers in meeting these standards, OSHA provides a wide range of resources, including training programs and educational tools.
OSHA officials are authorized to issue fines for violations, with penalties potentially reaching into the tens of thousands of dollars. As of January 2023, OSHA's maximum penalties per violation grew to $15, 625 per violation and $156,259 per willful or repeated violation. In instances of serious infractions, violators may even be referred for criminal prosecution.
For example, in 2015, OSHA fined Ashley Furniture three times for a total of $2,280,200 after investigations revealed more than 1,000 recordable work-related injuries in the previous three-and-a-half years and failure to protect employees from moving machine parts. More recently, in January 2023, OSHA issued $2,812,658 in penalties to a frozen pizza company due to the preventable death of a worker in a manufacturing plant in Illinois, citing a series of willful violations. It placed the company in its Severe Violator Enforcement Program as well.
Employee rights and OSHA programs
OSHA also serves as a strong advocate for employee rights. Under OSHA regulations, employees have the right to access copies of OSHA regulations and request information about workplace hazards, precautions and procedures.
They can request OSHA inspections if they believe hazardous conditions or violations exist in their workplace. Moreover, federal laws and OSHA protect workers who complain or whistleblowers who report possible violations to their employers, OSHA or other agencies from retaliation.
To support its mission, OSHA runs various programs like the Alliance Program, which enables employers, labor unions, trade or professional groups, government agencies and educational institutions to collaborate with OSHA to prevent workplace injuries and illnesses.
Its Safety and Health Achievement Recognition Program provides incentives and support to employers for the development and implementation of workplace safety and health programs.
See why companies need to ensure they take compliance seriously when expanding internationally, and explore the basics of cyber safety.
This was last updated in
June 2023
Continue Reading About Occupational Safety and Health Administration (OSHA)