sheelamohanachandran - Fotolia
Back-to-work planning gets help from IBM and startups
Back-to-work planning is prompting deeper integration of data in HCM systems, something IBM and Workday are doing jointly. It's also prompting new uses for people counting systems.
Just weeks before the pandemic, the city of Syracuse, N.Y., launched a people counting system in its central permit office. It uses infrared lasers to count people as they enter and exit to help the city understand foot traffic flow. City officials saw it as a useful tool for improving customer service. They never imagined they'd use it as a back-to-work planning tool.
Syracuse officials now believe its people counting system, developed by startup Density Inc. in San Francisco, will help it manage occupancy once city offices can fully reopen to the public. Services today are virtual or by appointment only.
"Given the conditions with COVID, it can keep the public and staff safe by keeping within whatever that capacity limit is," said Jake Dishaw, director of code enforcement for Syracuse, who played a role in managing the project. If occupancy reaches certain levels, Density's system will alert staff.
Back-to-work planning is prompting vendors to repurpose technology in new ways. But it is also ushering new integrations into HR and facility management systems.
Last week, IBM and Workday Inc., for instance, announced a joint back-to-work planning product that brings external data about coronavirus health risks into HR and planning systems.
The news marked a growing partnership between the two vendors. In June, IBM released Watson Works, which can produce predictive analytics from a variety of health sources. The data from Watson integrates with Workday Adaptive Planning as well as its HCM system.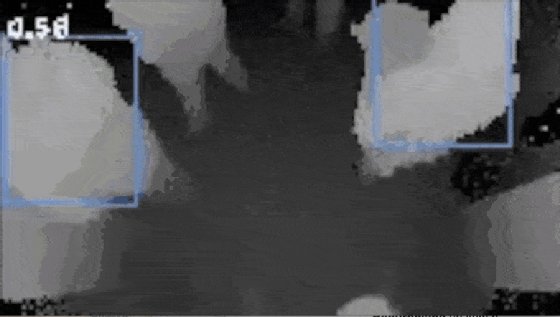 Workday, IBM and pandemic planning
If a business is evaluating what sites it can reopen, "it brings that data in, so that you can automatically use that in your capacity planning," said Barbry McGann, executive director for the office of CHRO at Workday.
The back-to-work planning system produces a health risk score for workers who are returning to the office, as well as the percentage of employees that can safely be allowed to return. The analytics can also be connected to a company's badging system to control entry, McGann said.
The IBM-Workday integration brings a new level of sophistication to back-to-work planning tools, said Trevor White, an analyst at Nucleus Research in Boston.
Many of the back-to-work planning tools released so far are a checklist-type tool to make sure procedures are followed, White said. The IBM-Workday collaboration goes deeper, he said. "It is really kind of looking at how to manage the risk around opening," he said.
Envoy Inc. makes software for managing front desks, conference rooms and package handling. It's now producing a COVID-19 tool, Envoy Protect, to help repopulate offices, according to Matt Harris, head of workplace technology.
Envoy's core tech includes electronic sign-in at the front desk. Once a worker or visitor signs in, the system triggers a range of activities, which might include visitor alerts via text message, email or instant message on Slack or Microsoft Teams to whomever the visitor is meeting with.
Since the pandemic, Envoy employees are all working remotely. It has done a risk analysis on its main office in San Francisco and will use Density's people counting tool to monitor its reopening, when that is allowed by the city.
Envoy's main office can hold 186 people, but with social distancing, can only safely accommodate about 55. It installed Density for capacity planning, but it will now use the tool to maintain safe levels of occupancy, as well as manage who can come into the office when and at what times.
Envoy recently completed an integration of Density into its COVID-19 tool as well as a health temperature check system.
"It's almost impossible to imagine reopening an office safely without having some tool to help you understand the occupancy in real time," Harris said.
It is hard to know what the demand will be for tools like these. But Density, founded in 2014, said last week that it has seen more revenue in the last 75 days than in all of 2019 because of the need to track occupancy. In July, it closed on $51 million in funding, raising its total venture capital funding to $74 million.