The future of HR is big 'A' Agile
The principles of Agile product development can provide guidance on how to incorporate employee voice in processes and ensure resilience in the face of change.
John Boudreau believes enterprise CEOs are asking their HR executives for the wrong thing.
"Your CEO wants you to come up with a policy about employee engagement, a policy about how many days a week you're supposed to be in the office, a policy about hybrid work," said Boudreau, senior research scientist and professor emeritus at University of Southern California's Marshall School of Business, during a future of HR session at this week's Workday Rising event. "In the world that we live in, I am firmly convinced that a policy is the wrong answer."
In the last few years, companies have adapted to significant changes in business and working conditions, and Boudreau suggested HR departments take the lesson of experimentation they've learned from COVID-19 and from the recent demands for social justice reforms and make it the rule rather than the exception.
For guidance, he recommended HR leaders turn to a popular software developer framework: Agile.
"In software and product [development], Agile tools are organized around test, discover, design and develop -- and then you do it again," he said. The process of iteration is critical, he said, because it provides an opportunity for Agile developers to listen and collaborate with customers on how to make improvements to products and then respond.
"What if we applied Agile tools and treated work as the product and workers and managers as customers?" he asked conference attendees. Adopting Agile to drive the future of HR could invite employees to continue to experiment and prioritize resilience in preparation for the unknown unknowns that lie ahead, he said.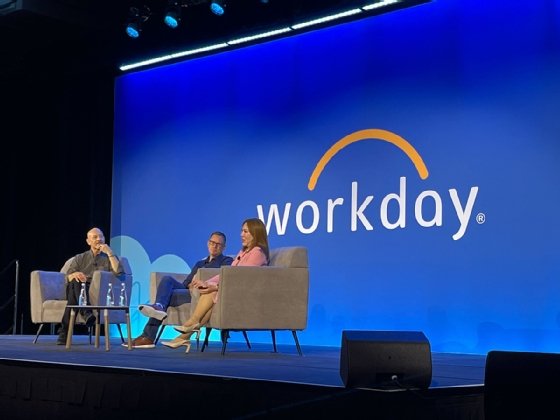 Agile in action
Air Liquide, a global supplier of industrial gases headquartered in Paris, has put Agile concepts such as experimentation, iteration and collaboration into practice.
Earlier this year, the APAC unit rolled out a new HR operating model -- comprised of centers of excellence, shared services for employees and HR business partners, underpinned by Workday technologies -- for its 11,000 employees.
Agile Manifesto as HR tool
The Agile Manifesto says individuals and interactions over processes and tools. For HR leaders, focus on workers, teams and working effectively over job descriptions, rules and policies.
The Agile Manifesto says customer collaboration over contract negotiation. For HR leaders, focus on worker and manager collaboration over policy exceptions.
The Agile Manifesto says responding to change over following a plan. For HR leaders, focus on evolving work through continuous improvement cycles as a company learns over implementing policy.
Source: John Boudreau, senior research scientist and professor emeritus at University of Southern California's Marshall School of Business
"For the first time in Air Liquide's 120-year history, we're united across Asia Pacific on a single tool, delivering consistent employee services with a brand new shared services center," said Yee-Lin Chong, head of digital solutions at the Center of Excellence at Air Liquide's APAC unit, during the future of HR session.
She described the two-and-a-half-year digital transformation, much of which happened against a backdrop of COVID-19, as a push to centralize data and automate processes while continuing to empower employees.
When it came to introducing Workday on mobile devices, Air Liquide experimented by rolling out a mobile time clock application and watching to see whether employees picked it up. They did, and now "in Asia-Pacific countries, we've done away with the outdated timeclocks," she said.
What if we applied Agile tools and treated work as the product and workers and managers as customers?

John BoudreauSenior research scientist and professor emeritus, University of Southern California
A key to Air Liquide's success came from a collaboration that cut across departmental silos, bringing HR, IT, finance and the lines of business together around a shared priority, according to Chong.
"When asked, 'What is our No. 1 driving force?' in all fairness, it came down to our employee experience," she said. "So it was actually an agreement among everybody -- finance, IT -- that if we're going to transform, let it be for employee experience."
Employee experience now acts as a touchstone for every new workflow or process developed, Chong said. A part of that development includes a voice of the employee feedback loop that considers what workers need as well as what matters most in their journey and career, she said.
The rollout of the HR operating model in the APAC unit has served as a larger experiment for Air Liquide. The pilot is now being adopted by other geographical units in the company, Chong said.