Getty Images
SAP.io selects 5 Web 3.0 startups that HR may want
SAP has picked five Web 3.0 startups that reflect the direction of HR, including companies that provide ways to pay employees in cryptocurrency and use holographic images.
As SAP sees it, the future of work will involve Web 3.0 technologies, which include augmented and virtual reality, digital identity and cryptocurrency payroll systems.
During an SAP.io Demo Day Tuesday, it released the names of five Web 3.0 companies that will get technical integrations to SAP, including its SuccessFactors HR platform. They are not new startups but are further along in fundraising and have large enterprise customers, including SAP users.
Among them is Beem, a London-based company that makes an augmented reality (AR) platform with a unique approach to messaging and streaming. It can enable two-way communication if AR glasses are in use. Smartphones record what becomes a holographic image of the user, replicating "a physical meet-and-greet," said Janosch Amstutz, Beem's founder and CEO, in an interview.
Amstutz believes communication is evolving beyond email and video to AR-type platforms due to its engaging impact and "much-heightened experience," he said.
"It makes zero sense to place a square video of a human into your physical environment," Amstutz said. From a human-centered design perspective, replicating a physical human is more intuitive.
Where work is heading
SAP.io, an accelerator that helps startups achieve technical integration with SAP platforms, acts as a pipeline to SAP customers and provides other help, vetted hundreds of startups before selecting these five. The collection of Web 3.0 companies, which utilize technologies such as AI, blockchain and AR and VR to operate in a decentralized environment that's less dependent on big tech or banks, points to where SAP believes the future of work is heading.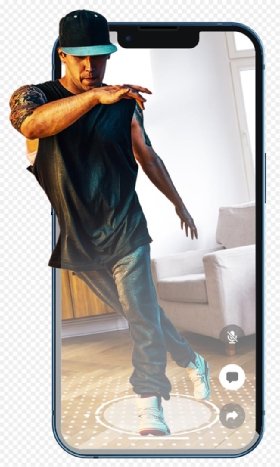 Technologies such as Beem will be important to SAP's HR customers, said Sallie Jian, the head of SAP.io New York. "If I didn't believe that, I wouldn't be promoting the startups in our ecosystem," she said.
The five companies that presented at SAP.io Demo Day also include the Atlanta-based BitPay, which lets employees receive a portion of their pay in cryptocurrency. The firm is 12 years old, and Tony Gallippi, co-founder and executive chair, said one of the use cases involves paying employees in emerging markets, such as Argentina, Venezuela and Lebanon, where the local currency is unstable and inflation is high. Employees in these countries "would prefer to get paid in cryptocurrency," he said.
BitPay has already built an integration with SuccessFactors. Employers can interact with the platform in their local currency, with Bitpay converting it to cryptocurrency and delivering it to the employees. The employees can pick from a variety of cryptocurrencies, Gallippi said.
Blockchain credentials
Other startups selected include Veremark, which is based in London. It conducts pre-employment screenings and other background checks and provides a blockchain-based digital identification credential.
Veremark takes already-verified employment and background data and turns it into a blockchain-based digital credential that a candidate can reuse. In his presentation, Daniel Callaghan, CEO of Veremark, said the approach means shorter and less expensive turnaround times on background checks because data, as digital credentials, doesn't have to be checked again.
Talespin, which makes an immersive learning platform using VR and AR technology and is based in Culver City, Calif., also provided a demonstration of its platform. As did GMetri, which makes a no-code browser-based metaverse toolkit and is based in Lewes, Del.
SAP.io began about five years ago, and it looks for startups that are "strategic" to SAP, Jian said.
Some SAP customers now use these startups. They'll also be added to SAP's store, with most added this quarter or in the next quarter, she said.
Patrick Thibodeau covers HCM and ERP technologies for TechTarget Editorial. He's worked for more than two decades as an enterprise IT reporter.