Microsoft Surface Go holds promise for the enterprise
Microsoft has failed in the tablet market before, but the Surface Go could be a promising second chance for the company. Learn its features and pricing that set it apart.
Microsoft recently introduced the Surface Go, the newest member of the Surface tablet family, which may fill a gap in the company's offerings -- particularly in business environments.
Some will say that Microsoft released the Surface Go to compete with the smaller Apple iPad, which is valid. But, in my opinion, Microsoft wants to recapture a market that it has been losing for some time: the education market.
Microsoft should focus on using the Office application suite as a way to make the Surface Go more relevant to both educators and the enterprise.
What Surface Go brings to the table
The Surface Go is a 10-inch, 2-in-1 device that can operate as a tablet or a mini PC with the addition of an optional keyboard.
Although the Surface Go uses a lower performance Intel Pentium Processor rather than an Intel Core Processor, it does come at an attractive price of $399 for the base configuration. With up to nine hours of battery life, the tablet can perform a full day's activities. It includes both a USB-C port to connect standard peripherals, as well as an SD card slot to extend memory.
Microsoft has been in the business of building Windows-powered devices for several years, and its Surface line has set the standard for portability and functionality. Microsoft's goal is not to put other PC vendors out of business, but rather to make sure the Windows PC market remains innovative. Microsoft has pushed the boundaries to make the PC competitive again against non-Windows devices, especially Apple devices.
Surface Go competition
Microsoft has pushed the boundaries to make the PC competitive again against non-Windows devices, especially Apple devices.
Chromebooks that run Google's easy-to-manage OS are particularly attractive in the education industry, where I estimate the majority of Chromebooks are sold. Chromebooks run Google Cloud's suite of productivity tools, and students that learn on a particular set of apps tend to take those preferences with them when they enter the workforce. Apple's popularity among students could be the reason the company is gaining share in the PC market with Macs, which is a major threat to Microsoft's dominance with office productivity tools.
Although the Surface Go is more expensive than a Chromebook, which ranges from $200-$300, its pricing is attractive. Users can purchase lower-end PCs for the same $399 price, but the greater portability is attractive to many students that look not only for a personal productivity machine, but for a personal entertainment device, as well.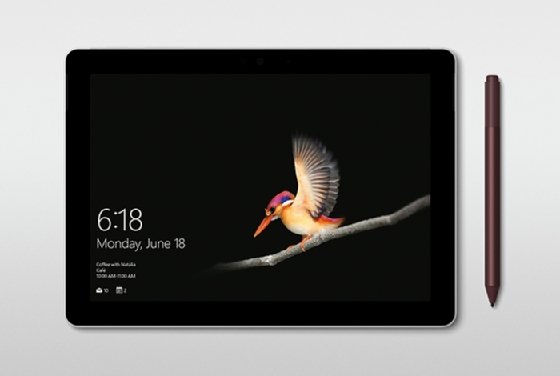 I don't expect to see a major effect on iPad sales, as those already in the Apple camp will likely stay there. But I expect to see Windows fans clamor for this device, as previous versions of Windows tablets have not sold well due to a lack of features and performance issues.
For example, Microsoft discontinued its previous 2-in-1 device, the Surface RT, in 2013. Microsoft learned that it can't sell a watered-down Windows device that isn't compatible with the entire Windows world of apps. Microsoft wisely chose to make the Surface Go fully Windows-compatible.
Surface Go in the enterprise
I expect significant interest from organizations that deploy Windows-based apps and are looking for highly portable devices -- especially for field workers, sales and marketing employees, and similar highly mobile individuals. The pen input will be particularly attractive to users that need to fill in forms, mark up documents or take simple notes.
The cost is attractive for large deployments. In fact, the cost is significantly less than a high-end smartphone and doesn't require the enterprise to port its apps to the mobile device of choice.
Smartphones won't go away, but this is an attractive option for enterprise app deployments.