Kirill Kedrinski - Fotolia
Open Compute Project hardware sales surpass $1B, sellers eye more markets
A study found Open Compute Project hardware sales topped $1 billion last year. The OCP-commissioned study also reports sellers are eyeing new markets for their open source products.
SAN JOSE, Calif. -- Revenue from Open Compute Project hardware topped $1 billion last year, an indicator that suppliers of the group's open source technology are gradually building a business primarily around service providers and companies with hyperscale data centers.
Revenue from OCP technology would continue to grow at an annual rate of 59% through 2021, when it would reach $6 billion, IHS Markit said in a report released this week at OCP Summit. The Open Compute Project hired the London-based research firm to produce the study.
Server hardware accounted for roughly three-quarters of last year's revenue, while racks, power supplies and passive optical networking were projected to have the highest annual growth rates through 2021. The OCP develops mostly hardware designs.
The research firm based the report's findings on interviews with OCP suppliers and the communication service providers (CSPs) and colocation companies using the technology. Suppliers include makers of white box switches and servers, software startups and system integrators. IHS excluded companies on the OCP board, which includes Facebook, Rackspace, Microsoft, Goldman Sachs and Intel.
User base for Open Compute Project hardware expanding
Since OCP's founding by Facebook in 2011, the organization's work has primarily benefited companies with hyperscale data centers, which IHS defines as facilities of at least 3 million square feet. The study, however, showed the user base is broadening.
In 2021, IHS predicts CSPs will spend more on OCP hardware than companies outfitting massive data centers. IHS said it expects CSPs to focus on production trials of OCP gear this year before moving to more substantial deployments next year.
CSPs listed data services, video on demand, voice communications and virtual private networks for enterprises as the primary use cases for Open Compute Project hardware.
Suppliers reported that electronic commerce companies and web-based enterprises, such as travel fare aggregators, were the "next biggest opportunity" for OCP-based products, according to IHS. Other promising enterprise verticals included financial institutions, online retail and education.
"They are getting traction in some of the market verticals," analyst and author of the report Cliff Grossner said in an interview. "The vendors getting the most traction [were] in the white box switching business."
Governments were taking a serious look at OCP gear for research and defense applications, IHS said. Governments believed they could make open source systems more secure than proprietary ones.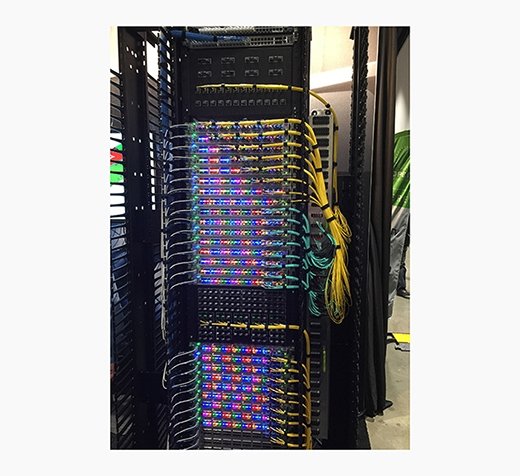 What Open Compute Project hardware lacks
On the state of current Open Compute Project technology, software lagged in maturity behind hardware, IHS said. Other barriers to sales included a lack of third-party software to manage and automate operational tasks on OCP switches.
Additionally, OCP products were hard to integrate with each other and within existing data center environments. "You essentially get what is provided, and it's up to you -- the customer -- to figure the rest out," IHS reported.
Channel partners and system integrators could help customers deploy OCP technology, so vendors were looking for both.
"The next challenge is building the channel," Grossner said. "They [the OCP] recognize that, and that's something they're looking at and focusing on."
Open Compute Project partners with Linux Foundation
Along with the release of the study, the OCP announced it was partnering with the Linux Foundation to develop networking software and hardware. The partners planned to center the work on virtualized network functions and the separation of networking software from equipment to produce centralized management of switching fabrics. Both are trends in the industry.
New technology introduced at the show included the Fabric Aggregator unveiled by Facebook, which contributes its hardware designs to the OCP. The rack of 100 Gigabit Ethernet Wedge 100 switches is used to route traffic between Facebook data centers. Facebook developed the Wedge 100 and contributed its design to OCP in 2016. The switch uses a network operating system called the Facebook Open Switching System.
The number of Fabric Aggregators deployed in a data center depends on the amount of traffic. The overall system can support up to six data centers no more than 3 kilometers apart. While similar systems are available from mainstream networking vendors, such as Cisco and Juniper Networks, Fabric Aggregator uses less power and is easier to adapt to changes in data center environments, according to Facebook.
Facebook application traffic between data centers is increasing as a result of the growing number of photos and videos uploaded by the social media company's 2 billion users. The company plans to build a 12th data center to handle increasing traffic and to expand its Papillion, Neb., center from two buildings to six.