yoshitaka272 - Fotolia
Cisco's Silicon One networking chip targets cloud data centers
Cisco's Silicon One chip launch demonstrates a willingness to embrace white box routers in the hyperscale data centers of cloud providers.
SAN FRANCISCO -- Cisco has introduced silicon that is a unique single platform for all routers within a service provider data center. The Silicon One networking chip also demonstrates how far Cisco has changed its business model to accommodate the industry's embrace of open hardware standards.
Unlike its other chips, Cisco plans to make Silicon One available for white boxes, as well as the vendor's proprietary hardware. Cisco launched the new application-specific integrated circuit (ASIC) at a special event for analysts and reporters here this week.
Today, Broadcom is the only significant supplier of chips for white box routers that original design manufacturers (ODM) assemble from commodity parts. That could change in the first half of 2020 when Cisco makes Silicon One generally available. At that time, Cisco will be ready to drop the chip into the white box router of any ODM a customer chooses.
Typical customers of the hardware are cloud service providers and other companies with mega-scale data centers (MSDC). In general, those organizations tend to favor hardware designs standardized by the Open Compute Project, which Facebook founded in 2011.
Cisco acknowledges that it wasn't a supplier to those companies before. "That was an untouchable space for us," Jonathan Davidson, general manager for Cisco's service provider business, said in an interview at the event.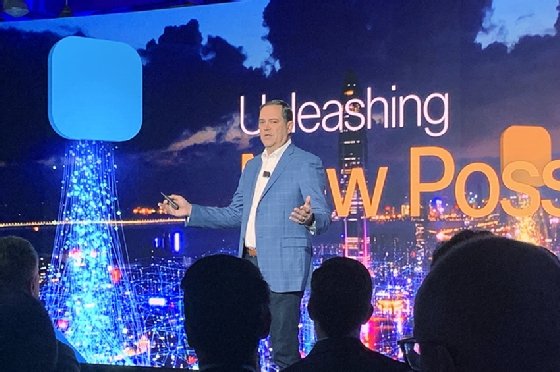 Facebook, Microsoft, AT&T praise Cisco
Facebook, Microsoft and AT&T, which are all committed to OCP gear, welcomed Cisco's willingness to offer Silicon One in open hardware. During a panel discussion at the event, representatives of the companies said Cisco would bring more competition into the market, which will benefit buyers.
"Having a choice is critical," said Dan Rabinovitsj, VP of internet connectivity at Facebook. "Cisco is actually becoming a merchant silicon provider today."
Cisco is actually becoming a merchant silicon provider today.

Dan RabinovitsjVP of internet connectivity, Facebook
The three companies acknowledged working with Cisco but did not announce any purchasing agreements.
Cisco also showed its willingness to adapt Silicon One to software, as well as customers' hardware. The company plans to make Microsoft's open-source network operating system, called SONiC, available on Cisco's new 8000 Series routers. The device, unveiled at the event, is the first Silicon One-powered product.
Cisco's new technology targets companies that spent $30 billion in the third quarter on capital expenditures for MSDCs, according to Synergy Research Group. Cisco is going after networking expenditures by promising to lower operational expenses with a single networking chip architecture for core, aggregation and access routers, and, eventually, switches.
The universal approach lowers costs because companies can use the same management software for all Silicon One hardware, according to Cisco.
"The unified architecture is a revolutionary idea," Rajesh Ghai, an analyst at IDC, said. "It borrows from the success hyperscalers have seen in managing their complex infrastructures."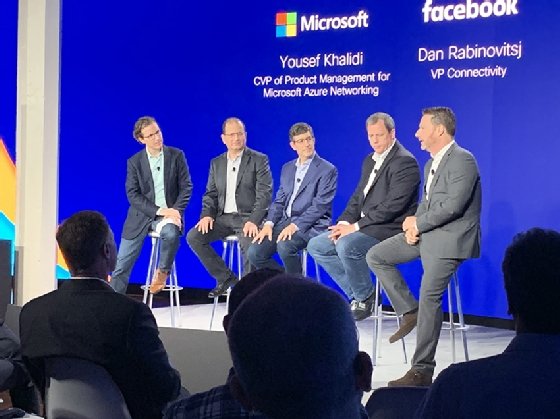 Silicon One is the future of Cisco routers
Cisco plans to make Silicon One the foundation of the company's routing portfolio. The initial model, the Q100, "surpasses the 10 Tbps routing milestone for network bandwidth without sacrificing programmability, buffering, power efficiency, scale or feature flexibility," according to Cisco.
Cisco believes the 8000 Series routers will appeal to communication service providers redesigning data centers to deliver next-generation 5G wireless services. Service providers expect to provide those services to businesses over the next several years.
The routers will accommodate the higher speeds expected from 5G by supporting 100 G and 400 G port rates. The systems will range from 1RU hardware with a maximum speed of 10.8 Tbps to an 18-slot chassis with 260 Tbps.
Cisco will offer its IOS XR operating system with the 8000 series. The company will also sell optical technology acquired this year in the $660 million purchase of Luxtera.
The silicon photonics company's modules plug into routers and switches to turn their electronic traffic into optical signals. The modules can boost speeds to 100 Gbps over fiber 2 kilometers in length.
Dig Deeper on Network Infrastructure