Share this item with your network:
Building the infrastructure for the changing face of IT

kentoh - Fotolia
Software-based networks lay foundation of networking's future
Software-based networks are evolving, reshaping how companies do business and blending into legacy networking. Enterprises will have to sort out which approaches work best.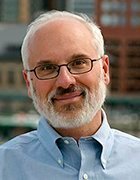 By
Enterprise networking takes many, constantly changing forms. Today, networking is in the midst of an evolution from hardware to software -- a transition to what many call software-based networks that will reshape how companies do business in the years to come.
Software-based networking uses programmability and automation, rather than closed systems housed on proprietary hardware, as the key levers to operate the network. It relies on a variety of concepts -- among them software-defined networking, network functions virtualization (NFV) and open source software. Applied properly, software-based networks can increase productivity, reduce downtime and enable an organization to respond more quickly to business and competitive pressures.
But even as the concept gains traction, software-based networking remains in flux. Software-based networks mean different things to different people, and it will take some time for enterprises to sort out which approaches will work best for them.
The reality is that most organizations will use a combination of software-based networking tools in some way. Server virtualization and open source software are already familiar concepts, while enterprises deploy SDN and NFV where they make sense. At the same time, network engineers are beginning to pay attention to the emergence of intent-based networking and its promise that network components can be provisioned and configured automatically.
Software-defined WAN, through its use of virtual connections to enable traffic to flow along multiple paths, has already demonstrated that software-enabled networks can handle the demands of the modern enterprise.
At some point, the lines between software-based networking and legacy networking will disappear, and everything will just be called ... networking. But until that day comes, software-based networks open up the possibilities for networking engineers to use a new set of networking tools that better support their businesses.
And it will help them get ready for the next round of changes.