Share this item with your network:
Building the infrastructure for the changing face of IT

freshidea - Fotolia
Cloud-based network monitoring creates management flexibility
Cloud-based network monitoring offers Broward Center's theater campus more flexible and efficient network management so IT can keep performing arts center stage.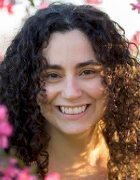 By
Darren Schoen, director of technology infrastructure for the Broward Center for the Performing Arts, oversaw the theater's network overhaul five years ago as part of a larger renovation project to upgrade the organization's physical space and educational programs. The Broward Center in Fort Lauderdale, Fla., attracts audiences from around the world and has one of the largest theater educational programs in the United States.
The arts center includes a main theater with six performance spaces, the 1,100-seat Parker Playhouse and 300-seat Aventura Arts and Cultural Center, as well as the box offices for the Florida Atlantic University Student Union and the Miniaci Arts and Cultural Center at Nova Southeastern University. An active distance learning program connects instructors from New York City and Los Angeles with Broward to broadcast instructional programming into Broward County schools. The network upgrade, which included new wireless network and cloud-based network monitoring technology, has enhanced how audiences and students experience performing arts, Schoen said.
To support the facilities and educational programs, Broward installed 65 wireless access points along with a 10 Gb fiber backbone throughout the organization. About 150 employees use the network daily. And during a peak, sold-out showtime, the number of users accessing the network may reach up to 20,000.
Network performance and reliability are crucial to running the entire organization, according to Schoen, who has worked for the arts center for 11 years. What's most important to him is how easily he and his small IT staff can administer the network. Cloud-based network monitoring is key for effective management, he said.
When he's not running Broward's IT department, Schoen serves as president of CIOarts, an organization of technology professionals from performing arts groups across North America that meets to discuss IT issues and technology trends affecting their enterprises. If he's not thinking about networking, he can be found completing Mensa-level puzzles. We talked to him recently about his achievements with the Broward network and what's next for the center's infrastructure.
Editor's note: This interview has been edited for clarity and length.
Tell me about Broward's renovation project.
Darren Schoen: Five years ago, we renovated a lot of our existing space and added some new construction. I took that opportunity to completely replace our entire network infrastructure. Initially, when we opened 25 years ago, there were 40 employees; then that ballooned to 150. There were offices in broom closets. We also support 15 to 20 unique computing systems, including financial, ticketing, security, fundraising and building management.
The network infrastructure had been pieced together as opposed to organized in a cohesive plan, so we replaced everything, including all of our switching. We added all the access points and fiber into our intermediate distribution frames. We basically replaced everything that we had. Our switching is from Extreme Networks and our wireless [technology] is Meraki. It's so much better than what it used to be.
Why were these network upgrades so important to Broward?
Schoen: We have one of the largest arts education programs in the U.S.; about 3 million students have come through our doors in the last 27 years. But how do you extend that experience to people beyond the theater?
We do it through our distance learning program, which started in 2004. With the network upgrade, we have the technology to make that program even more effective. We use Cisco TelePresence devices on a cart that we can pop into a theater, and our teachers can be beamed into Broward County classrooms. We are not only taking the arts classes but also the performances that we have here on our campus, and we are extending them to people who may not have the opportunity to come.
Having the network and technological infrastructure to provide that distance learning is beneficial to us as an organization, but that really is secondary to the impact that we're having on children.
What's next for the network?
Schoen: We have hundreds and hundreds of gigabytes [of data] go through our wireless network each month, and the performance, throughput and reliability of the access points have been phenomenal. From a network management standpoint, it would be tough for me to look at any kind of on-prem administration tool when we do the next network refresh. I see us moving more toward cloud-based network monitoring as opposed to bringing tools back on site.
We love the Meraki cloud interface for all of our access points. I think that, unless something happens, I'm going to seriously look at the Meraki switching environment when we replace our wired infrastructure in the next two years, because the company has a full line of managed wired switches that are also cloud controlled. Adding [virtual LANs] and doing the administrative stuff with that is just point, click and get it done. Say we get a Wi-Fi request for a room in the theater. I can be off-site, open the app on my phone and enable [a service set identifier] in a minute and a half. This flexibility provides the team time to actually work on projects that benefit the organization as a whole, like distance learning and other cool stuff.
What's one of the biggest challenges you face with cloud-based network monitoring?
Schoen: Security is always a challenge. 'The cloud' just means someone else's computer, right? As cloud migration continues, getting a strong SOC for the third-party vendors we use for our cloud providers is important.
Why are you proud of the Broward network?
Schoen: I never went to college. I spent 16 years in the restaurant business before I got in IT because I love technology. Now, I've been in IT for 14 years. I taught myself everything I needed to build the network from the ground up. It's the thing that I will be most proud of, that we haven't had to make any major changes to the architecture so far.
What's it like to belong to the Mensa group?
Schoen: You have to take a four-hour test to become a Mensan, and supposedly you are the top 2% of the IQ. What I've learned since becoming a member is that IQ numbers do not necessarily mean smart. I include myself in that, as well.
It doesn't matter what someone's IQ is. What matters more is passion for what you're doing. If you have passion for your job, if you have passion for life, a hobby, whatever it is, that is going to propel you to be good at it.
This was last published in
June 2018
Dig Deeper on Network management and monitoring