Fotolia
Extreme launches ExtremeCloud IQ apps, switches
The latest apps for Extreme's cloud-based network management portal include intrusion prevention , IoT onboarding and compliance testing for the wireless LAN.
Extreme Networks has added five applications to its cloud-based management console. The latest ExtremeCloud IQ update provides services that touch on security, IoT and compliance testing for the wireless LAN.
Extreme introduced its latest set of applications this week. The company has made the services available at no additional charge to companies with a premiere ExtremeCloud IQ subscription, called Pilot.
The latest cloud-based software includes:
ExtremeAirDefense, a wireless intrusion prevention system.
ExtremeLocation, which provides proximity, presence and location-based services. The offering is for companies that want to monitor people within an enclosed environment to ensure social distancing that prevents the spread of COVID-19.
ExtremeGuest, which provides guest Wi-Fi access combined with network analytics for retail, hospitality and large event venues.
ExtremeIoT for onboarding, profiling and segmenting IoT devices.
ExtremeCloud IQ stems from the company's 2019 acquisition of wireless LAN (WLAN) vendor Aerohive. The purchase provided Extreme its entry into the growing market for cloud-managed networks (CMNs).
In general, CMNs provide centralized configuration and management of switches and other network devices via a cloud-based portal. The products are particularly useful to organizations that deploy and manage hardware in branch offices with limited IT staffs.
In 2019, roughly a quarter of global WLAN revenue came from cloud-managed products, according to IDC. The research firm expects that number to grow to 40% by 2023.
Extreme's competitors in the market include Cisco's Meraki product line, Juniper Networks' Mist portfolio, and Aruba, a Hewlett Packard Enterprise company.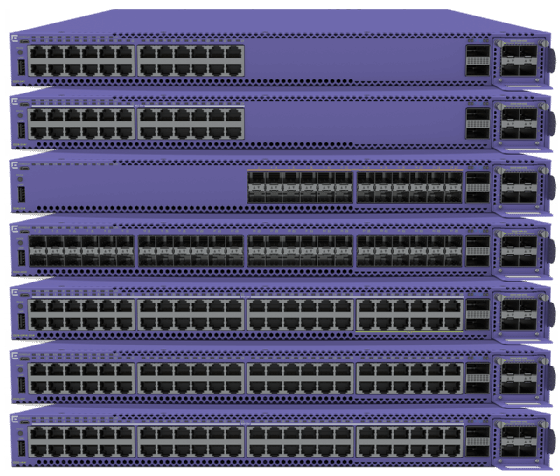 Along with the ExtremeCloud IQ applications, Extreme introduced switches capable of running either its ExtremeXOS or VOSS operating systems. The 5520 Series of edge and aggregation switches include 24- and 48-port 1 Gb models, 1/2.5/5 Gb hardware and a 24-port 10 Gb device.
Eventually, all of Extreme's switches will run either of the two operating systems, the company said. Extreme will add that capability as it refreshes the other hardware.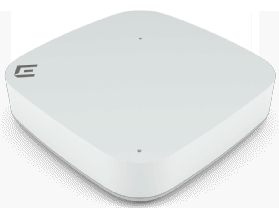 Also, Extreme launched the AP300C and AP400C series of Wi-Fi 6 access points. The 300C comprises indoor APs with data rates up to 2.4 Gbps concurrently on 2.4 GHz and 5 GHz radios. The 400C provides data rates of 4.8 Gbps in the 5 GHz band and concurrent 2.4 Gbps in the 2.4 GHz band.
Wi-Fi 6, the latest 802.11-based wireless standard from the IEEE, provides much faster speeds and can support many more devices than previous specifications. However, it might be overkill for many organizations at this time.
"We advise clients not to pay a premium for any adoption of Wi-Fi 6 (802.11ax) since existing wireless solutions do not provide the performance and functionality needed to meet defined end-user requirements," Gartner said in its recent Hype Cycle for Enterprise Networking report.
Extreme expects to release the 5520 switches in November and the AP300C and AP400C series in January.