Share this item with your network:
Building the infrastructure for the changing face of IT

rvlsoft - Fotolia
Enterprises use network security in the cloud to combat threats
The market for network security in the cloud is growing as enterprises shift workloads to the cloud to combat potential data breaches and system threats.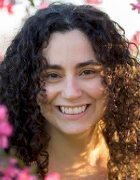 By
Enterprises are investing in network security in the cloud as they manage a growing volume of users and data, both ripe targets for bad actors looking to steal data or hold systems for ransom.
As companies invest more in cloud security services and tools to protect networks and endpoints from cyberthreats, research firm MarketsandMarkets expects the market for network security in the cloud to reach $12 billion by 2022.
More companies are hosting their networks in the cloud because it offers better data security than on-premises data centers, according to Cisco's 2018 report on cybersecurity. Still, attackers are exploiting vulnerabilities in enterprises that aren't adapting to expanding cloud environments fast enough. The Cisco report recommended enterprises back up data often and test their restoration procedures, stating "[these] processes are critical in a world of fast-moving, network-based ransomware worms and destructive cyber weapons."
While enterprises feel more secure with private clouds, they are concerned about data and application security and a lack of visibility in the public cloud, Dimensional Research said in a report. Not being able to see all the way into their public cloud data makes it hard for network managers to troubleshoot network outages and respond quickly to potential security alerts.
That ability to detect and respond to alerts, encompassing more than network security in the cloud, is shifting how enterprises spend their security budgets, according to Gartner. Organizations will purchase multiple data security tools -- such as data loss prevention, encryption, audit and protection tools -- to combat the threat of data breaches.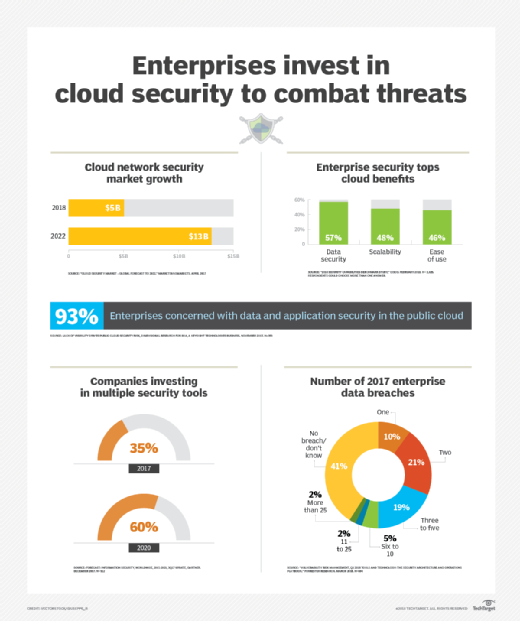 More than half of enterprises say they've experienced a data breach between one and five times in 2017, according to Forrester Research. Organizations have to strengthen their security management and respond to evolving threat landscapes by understanding and prioritizing risks.
This was last published in
June 2018
Dig Deeper on Network security