Rawpixel - Fotolia
How to move to a network hybrid cloud architecture
Learn how to avoid network hybrid cloud architecture problems before a migration, and why uniformity and consistent performance are essential for success.
Uniformity is the key to any successful hybrid cloud migration. Without consistency from a performance, policy and scalability standpoint, you're going to bump into issues at the network level when managing the various private and public cloud segments in the overall enterprise network. These are the types of issues with the potential to harm the growth and technical prowess of businesses for years to come. Fortunately, network hybrid cloud architecture problems are easy to avoid -- if you plan ahead.
Understand the network hybrid cloud architecture
When it comes to developing a strategy to migrate applications to the public portion of a hybrid cloud, a common mistake is to ignore the impact the migration will have on the performance of the overall enterprise network. To many network design engineers, the public cloud is often thought of as a separate entity from the private cloud it connects with. In truth, when the decision is made to use public and private cloud services in a hybrid architecture, the public cloud becomes nothing more than an extension of the privately managed network. It just happens that this part of the network is managed by a third-party provider. Once you have this mindset, questions surrounding the impact of the network in a hybrid setting become crystal clear.
Scalability and elasticity
Beyond Capex benefits that the public cloud can provide, companies that move to a hybrid cloud model will also want to tap into scalability and elasticity benefits. The biggest challenge with a hybrid cloud architecture from a network perspective is maintaining similar scalability and elasticity characteristics on the private cloud side. While public clouds have plenty of resources to fall back on to provide scalability and elasticity, private data centers are far more static in nature. Fortunately, we have virtualization to help even the playing field. Virtualization of network infrastructure components -- including routers, switches and security tools -- can greatly improve the ability to spin up, down and move networking resources wherever they are required.
High availability and accessibility
Providing the appropriate level of data center resiliency is also a part of the network hybrid cloud architecture process that needs to be considered prior to moving production apps and data into a hybrid cloud model. Connectivity between the private and public portions of the hybrid cloud should include sufficient redundancy to adhere to service levels the company demands. For some organizations, redundant internet connections used to connect to the public cloud may be sufficient. For others, it may require multiple private WAN connections from different providers to allow for full path diversity.
Network administrators must understand that operating an enterprise network in a hybrid mode is going to be more challenging to manage.
Geographic accessibility is also something that should be addressed at a network level. To provide a uniform experience, it's important to understand where end users will most likely be accessing your computing resources from a geographic perspective. If most end users work out of an office connected via the corporate LAN, then it makes sense to maintain the applications and services they use within the private portion of the hybrid cloud. If, however, end users will be spread around the world, a larger, public cloud is better suited for providing geographically distributed cloud entry points into the public-facing portion of your hybrid cloud.
Application data flows
With today's modern applications that use distributed architectures, having a precise understanding of data flows is crucial when determining the optimal deployment location of various resources. For example, if you migrate the front-end application to a portion of the public cloud but maintain databases and authentication mechanisms within the private data center, WAN traffic between the public and private clouds will increase significantly. Creating an application dependency map will help to identify distributed services each application interacts with.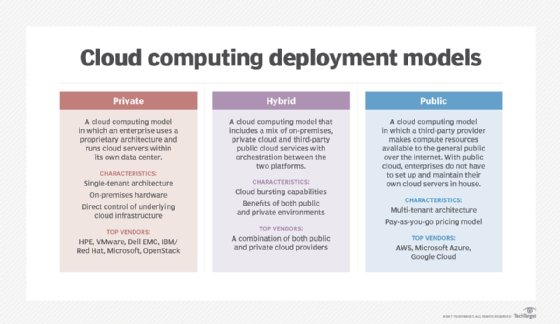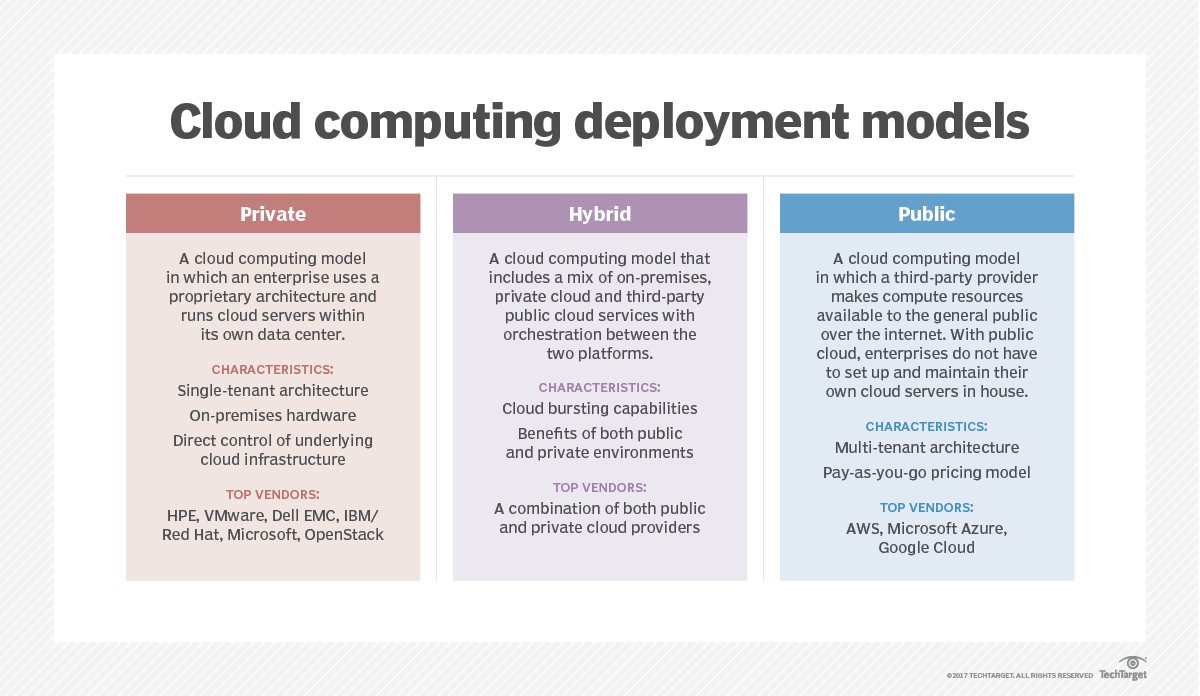 Once this is complete, an application profile baseline can be used to collect and quantify throughput over a specified time frame. Armed with this information, decisions can be made as to where applications should be located. Ultimately, this will help reduce overall bandwidth requirements across expensive WAN connections.
Managing hybrid and multicloud environments
Lastly, network administrators must understand that operating an enterprise network in a hybrid mode is going to be more challenging to manage. Network hybrid cloud architecture designs require the creation and management of IP subnets, virtual LANs and network and security policies. Often, the decision is made to build and manage the network framework using manual processes. Essentially, the public cloud is built to look and function as similarly to the private cloud as possible.
However, as companies continue their expansion into the hybrid cloud, it becomes increasingly challenging to maintain uniformity between private and public cloud spaces. In situations where an organization is expecting significant growth into the public cloud, now is the time to investigate cloud automation and orchestration, multicloud management and cloud access security broker platforms. Executing a hybrid cloud management strategy prior to migration is a decision that could save you hundreds -- or even thousands -- of administrator hours each year.
This was last published in
July 2017
Dig Deeper on Cloud and data center networking