Share this item with your network:
Managing and protecting all enterprise data

DrHitch - Fotolia
Disaggregating network, compute and storage allocation demystified
Explore the ways disaggregation concepts and principles are being applied to create and allocate pools of compute and storage resources to serve applications on demand.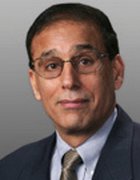 By
The time spent supporting aging IT architectures is orthogonal to the needs of today's fast-paced business environments....
Continue Reading This Article
Enjoy this article as well as all of our content, including E-Guides, news, tips and more.
Granted, several newer technologies, such as converged and hyper-converged infrastructures, public and private clouds, and Hadoop- and Spark-based scale-out products and services are easing the situation. It's not enough, however. We want to spend more time developing new applications and little to no time managing IT infrastructures.
Enter disaggregation. Separating an aggregate into its components isn't a new concept, but this approach is assuming greater importance. For IT, disaggregation means breaking a computer down to its core elements -- compute, memory, I/O, storage, cache, network fabric and so on -- to implement more-cost-effective, agile infrastructures and more-efficient storage allocation.
But why do this now after a decade of aggregating IT resources through concepts like hyper-convergence? Scaling resources individually is often more-cost-effective than scaling them as combinations.
The idea of disaggregation is to create pools of individual resources using many computers and then allot appropriate combinations of resources -- memory, CPU, cache, network fabric and storage allocation -- on demand to serve individual applications. Done correctly, disaggregation enables standing up and breaking down infrastructures almost instantaneously, with resource utilization soaring past 80% and management costs decreasing with the resulting automation of storage allocation.
Let's explore five products to illustrate how disaggregation is being used and the benefits are accruing. Three are normally associated with storage: Nutanix, Pivot3 and Datrium. The remaining two -- DriveScale and Hewlett Packard Enterprise's Synergy -- apply disaggregation on a broader front.
Dig Deeper on Storage management and analytics