Luiz - Fotolia
2019 storage mergers and acquisitions covered by clouds
2019 enterprise data storage mergers and acquisitions often included a cloud angle, followed by data protection, NVMe flash and scale-out file storage.
Most of the enterprise storage-related mergers and acquisitions that happened or closed in 2019 had a cloud twist.
Take IBM's $34 billion blockbuster acquisition of Red Hat. That was about "resetting the hybrid cloud landscape" with access to the "world's largest open source community," IBM CEO Ginni Rometty said in October 2018 of the proposed deal. The acquisition closed in July 2019.
Although storage was hardly the impetus for the acquisition, IBM now has Red Hat's open source-based storage portfolio. That includes the Gluster file system, Ceph multiprotocol software-defined storage and OpenShift Container Storage and Hyperconverged Infrastructure products that are well suited to cloud use.
OpenText's $1.45 billion purchase of cloud-based data protection, disaster recovery (DR) and endpoint security provider Carbonite in November heads the list of 2019 backup acquisitions. The Waterloo, Canada-based information management vendor completed the acquisition on Dec. 24.
Earlier in the year, Carbonite factored into another one of the biggest 2019 storage-related mergers and acquisitions. The Boston-based provider bought cybersecurity firm Webroot for $618.5 million to address ransomware threats and bolster endpoint protection.
Cloud providers' mergers and acquisitions
Public cloud providers AWS and Google each acquired multiple startups specializing in data storage or migration. Amazon purchased Israel-based startup CloudEndure, an AWS Advanced Technology Partner, to expand its capabilities in application workload and data migration, backup and DR. CloudEndure's key technologies include continuous data replication to speed DR in the cloud.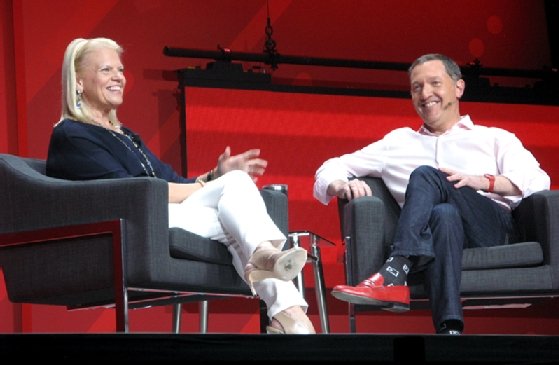 AWS scooped up another Israeli startup, NVMe flash specialist E8 Storage, over the summer. E8's arrays feature NVMe solid-state drives (SSDs) to target analytics and other data-intensive workloads requiring low latency. The startup's technology includes an NVMe-over-TCP implementation integrated into the operating system. E8 also sold its software for use with various industry-standard servers.
Google also bought a pair of Israeli startups in 2019. In July, Google fortified its enterprise-class file storage with the acquisition of Elastifile. Google previously collaborated with the startup on a managed file storage service that Elastifile CEO Erwan Menard said would provide higher performance, greater scale-out capacity and more enterprise-grade features than Google's Cloud Filestore. Google said engineers would integrate the Elastifile and Cloud Filestore technology.
Earlier in 2019, Google picked up Alooma for its enterprise data migration capabilities. The transaction happened less than a year after Google added Velostrata, another Israeli startup that specializes in cloud migration. Alooma's tool focuses on shifting data from databases and enterprise applications to a single data warehouse, whereas Velostrata can move entire VM-based databases and applications to the cloud.
HPE buys MapR, Cray
Hewlett Packard Enterprise's August purchase of struggling Hadoop distributor MapR included a cloud angle. HPE said MapR's enterprise-grade file system and cloud storage services would complement its BlueData container platform it acquired in November 2019. HPE said the combination will enable users to combine artificial intelligence (AI), machine learning and analytics data pipelines across on-premises, hybrid and multi-cloud environments.
HPE's biggest 2019 transaction with a storage component was its $1.4 billion acquisition of supercomputing heavyweight Cray. HPE identified high-performance computing (HPC) as a key component of its strategic direction to target organizations that run AI, machine learning and big data analytics workloads.
Flash-related mergers and acquisitions
Flash played a key role in several 2019 storage-related mergers and acquisitions. Pure Storage bought Swedish file software startup Compuverde for $48 million in April to turn its flagship FlashArray into a unified storage system. Pure said the unified FlashArray would target workloads such as enterprise file sharing, databases over the NFS and SMB file protocols, and VMware over NFS.
Compuverde was Pure's second acquisition since August 2018, when the flash pioneer bought data deduplication software startup StorReduce. Pure integrated the StorReduce technology into its GPU-based FlashBlade, which targets AI, machine learning, analytics and HPC workloads.
DataDirect Networks (DDN) continued its storage expansion with the September acquisition of Western Digital's IntelliFlash business unit. The IntelliFlash purchase adds NVMe- and SAS-based flash hardware and accompanying software. Western Digital, a leading disk and solid-state drive (SSD) vendor, said it no longer plans to sell storage systems.
Although DDN's roots are in storage for HPC environments, the vendor has been broadening its portfolio through acquisition. DDN bought Nexenta in May for its software-defined, hardware-agnostic file, block and object services. In September 2018, DDN completed its $60 million purchase of hybrid flash array vendor Tintri, less than three months after buying Intel's Lustre File System business.
In mid-2019, StorCentric tacked on sagging NVMe flash system startup Vexata and small and midsize business (SMB) backup software provider Retrospect a week apart. Formed in August 2018, StorCentric is also the parent company of Drobo and Nexsan. Drobo, Nexsan, Retrospect and Vexata operate as separate divisions under StorCentric. Drobo sells direct-attached NAS and iSCSI SAN systems for SMBs, while Nexsan focuses on block and unified storage and secure archiving.
In August, Toshiba Memory (now known as Kioxia) announced plans to acquire the flash-based SSD business of Taiwan-based Lite-On Technology for $165 million. Acting president and CEO Nobuo Hayasaka said the Lite-On technology would help the company "to meet the projected growth in demand for SSDs in PCs and data centers being driven by the increased use of cloud services."
Also in August, Virtual Instruments completed its purchase of Metricly, which was formerly called Netuitive. In October, Virtual Instruments changed its name to Virtana and introduced a new SaaS-based CloudWisdom monitoring and cost analysis tool that uses the Metricly technology.
Backup mergers and acquisitions
Data protection vendors kept busy on the mergers and acquisitions front in 2019.
OpenText's $1.45 billion deal for Carbonite in November was the largest data protection transaction and followed months of rumors about a possible sale. Carbonite's subscription-based cloud backup protects servers, endpoints and SaaS applications for businesses and consumers.
In September, Commvault spent $225 million on software-defined storage startup Hedvig to converge primary and secondary storage and address the problem of data fragmentation. Hedvig's scale-out Distributed Storage Platform runs on commodity servers and supports provisioning and management of block, file and object storage across private and public clouds. Commvault plans a phased rollout of the Hedvig software on its HyperScale data protection appliance, with full integration in mid-2021.
Veritas Technologies strengthened its storage analytics and monitoring capabilities through its March acquisition of Aptare. Aptare's IT Analytics suite includes storage, backup, capacity, fabric, replication and virtualization management components, in addition to file analytics. Aptare IT Analytics will complement the popular Veritas NetBackup and Backup Exec data protection products and InfoScale storage management software.
Other data protection-related mergers and acquisitions in 2019 included: