Jakub Jirsk - Fotolia
Pandemic changes enterprise storage buying plans
The COVID-19 pandemic is causing some IT organizations to delay or push up their 2020 enterprise data storage purchases, while others continue with business as usual.
The COVID-19 pandemic has IT organizations reevaluating their enterprise storage plans, purchases and strategies for 2020.
Some IT shops said they are delaying or freezing spending on storage infrastructure. Others are forging ahead with planned projects. And some are expediting purchases after vendors warned them about potential disruption to the enterprise storage supply chain.
Craig Stein, a founding partner at Mirazon, a technology services provider and value-added reseller based in Louisville, Ky., estimated that half his company's 600 active customers are pausing spending or putting projects on hold. That group includes retailers, restaurants and casinos that are considered "nonessential" and had to close as a result of the coronavirus pandemic, he said.
The rest split roughly evenly between corporations conducting business as usual and customers pushing up purchases. Some schools are tackling projects they typically reserve for the summer months. Customers in logistics, engineering and architecture are accelerating projects because they are worried they might not be able to get gear later, Stein said.
Ethernet switch delays
Stein said most enterprise storage providers have delivered on promised deadlines, but many indicated the situation could change in the second and third quarters. One component that's already becoming scarce is the Ethernet switches used in iSCSI storage. Stein said he has seen lead times go from the normal 10 to 20 days up to 90 days.
"My initial thought was vendors were trying to push sales forward without a real shortage," Stein said. "But the fact is I have seen lead times across all lines of our business extended more often than not. Wednesday I got word that a storage order was being delayed a week. So, I think the supply chain shortage is real."
I think the supply chain shortage is real.

Craig SteinFounding partner, Mirazon
Cloud storage provider Wasabi received advisories from HDD vendors that lead times could stretch out, potentially from 90 days to 180 days, according to CEO David Friend. He said HDDs have been arriving when the vendors say they will, but Wasabi adjusted its purchasing schedule to make sure it doesn't run out of capacity.
"We're buying for anticipated needs for September, whereas we might normally be placing orders for June at this time of year," Friend said.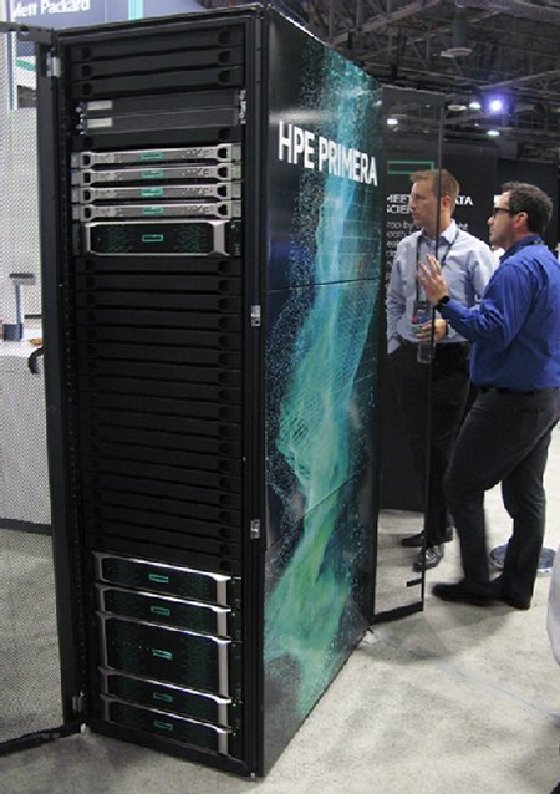 Longer wait for SSDs
SSDs are not immune to the coronavirus pandemic effect either. Ryan Burgess, director of technology infrastructure for Vancouver, B.C.-based BlueShore Financial, said he expected the SSDs he ordered at the beginning of March to arrive about three weeks later than usual.
Burgess said the late delivery isn't a major concern because the project is on hold, as are all major nonbusiness-critical capital investments. BlueShore was fortunate to have made significant investments in storage infrastructure before the virus started to affect North America.
"Any major world event at the magnitude of coronavirus has the possibility to disrupt strategy for the short term," Burgess said. "I do not believe our long-term strategy will be affected, because it is designed to transcend point-in-time issues."
One IT manager at a global engineering and manufacturing company, who asked not to be identified, said he expects no impact to storage spending in 2020. The manufacturer is moving forward on a major project to replace half its U.S.-based Hewlett Packard Enterprise (HPE) 3PAR arrays with HPE Primera systems in 2020 and the other half in early 2021, he said.
The IT manager said HPE alerted him about SSD supply chain constraints, but he has seen no tangible effect. One new HPE Primera array arrived on schedule this week, he said.
A major financial services company also has seen no difficulty in getting enterprise storage products and remains "as busy as ever," according to a technical director in infrastructure architecture. He said storage spending not only would stay the same but even increase over the next year as the company expands to a third data center, which will include new NAS, SAN and object storage.
Expected enterprise storage spending declines
But the coronavirus pandemic is hitting some midsize and smaller businesses hard. An insurance company that hoped to replace primary storage reaching end of support now plans to limit the scope of the project. An infrastructure administrator said the insurer would update only the data center at headquarters and use third-party support for its other data centers, leaving the existing hardware in place.
"We will spend less this year and may not be able to buy the storage we need next year," the infrastructure administrator said. "Quotes we are getting are through the roof as well."
IDC predicted earlier this month that overall IT spending would decline 2.7% in 2020 due to the economic impact of the COVID-19 pandemic, and spending on servers and storage would fall by 3.3%. But the analyst firm predicted growth in infrastructure as a service and cloud provider spending on servers.
An Evaluator Group online survey of more than 300 enterprise IT operations professionals, conducted from March 23 to April 3, showed that more than 40% are reevaluating current projects and resetting future priorities. Close to 20% are putting all new projects on hold. Most of the remainder have either made no changes to their IT plans or continued with current projects, putting only future initiatives on hold.
With IT spending, 27% of the survey's respondents plan reductions across the board, and 22% indicated they would cut purchasing only in select areas. About half the respondents anticipate no impact to IT spending or a shift in IT spending priorities.
Evaluator Group senior analyst John Webster said IT organizations are enhancing security, data protection and disaster recovery capabilities in response to the pandemic. He said many are also becoming more receptive to the public cloud, storage included.
Webster interpreted one sign of increasing cloud interest in the anecdotes he heard three weeks ago from two large, longtime Microsoft Azure customers. They told him they requested services and couldn't get them when they needed them.
"I don't know if that's still the case, but if there's one major cloud provider that's rationing resources, you've got to assume that those resources are in demand right now," Webster said.
Startup Wasabi, a smaller provider of cloud storage, saw its first-quarter growth rate increase by about 5% over the normal 40% the company experienced for the last year, according to the CEO. Friend said he doesn't know if that could be attributable to the coronavirus pandemic.
Rising cloud storage interest
Cloud storage appears to be drawing more interest for certain types of data. Jevin Jensen, VP of infrastructure for global IS at Mohawk Industries, based in Dalton, Ga., said the coronavirus pandemic could speed the public cloud storage use for the flooring manufacturer's unstructured data.
"As a long-term Microsoft Office 365 customer, moving employee-generated files to OneDrive is a natural evolution," Jensen said. "Mohawk was already looking to reduce its on-premises storage costs and moving these files to the cloud with its nearly unlimited capacity is attractive."
The Friedrich Miescher Institute (FMI) for Biomedical Research in Basel, Switzerland, activated its long-standing pandemic IT plan in March, upgraded its VPN license from 100 to 300 connections, and employees were ready to work from home in short order.
Dean Flanders, head of informatics at FMI, said one lesson he learned from the COVID-19 pandemic is the need to give remote workers easier access to their personal data. FMI already had a Dropbox license but granted access only to employees who requested it before the pandemic. Flanders said he would now consider incorporating the file hosting service into FMI's IT strategy for personal data and collaboration.
But cloud storage won't work for the petabytes of research data that remote workers access via remote desktop protocol or Citrix.
"On a small scale, it's reasonable, like a taxi. But if I have to do it a lot, I'm going to buy a car," Flanders said. "On a mass scale, cloud storage is still quite expensive."
Early returns show storage spending up in 2020
Early earnings reports from vendors show storage spending is increasing so far in 2020.
IBM said storage sales increased 19% last quarter compared to a year ago, largely from high-end enterprise systems for its new mainframe servers. But like rivals Dell EMC, Hewlett Packard Enterprise and NetApp, IBM has pulled its guidance for the rest of the year.
IBM CEO Arvind Krishna said while he has confidence in IBM's long-term business, he could not offer reliable short-term expectations.
"These are unprecedented times, and this quarter is not the time to declare that we have clarity," Krishna said in his first IBM earnings call since becoming CEO in January.
HDD vendor Seagate's revenue increased 18% from last year. Executives said sales to cloud vendors spiked as companies adjusted to employees working from home.
"The underlying drivers and customer buying patterns were shaped more by the onset of the coronavirus outbreak rather than any historical trend," Seagate CEO Dave Mosley said.
As for how long these new buying patterns will last, Mosley said: "We're still signaling to everyone that it's a more volatile time then we are normally accustomed to ... these are not normal times for anyone."
Dig Deeper on Storage management and analytics