Murrstock - stock.adobe.com
NetApp adds backup and offline capabilities to BlueXP
BlueXP, NetApp's cloud console for managing its SaaS and hardware, gains new backup capabilities, including Oracle databases and access to an offline version.
New capabilities for storage vendor NetApp's BlueXP data management platform support automated backup policies and enable operation of the platform in highly regulated environments.
These features, available today, deepen BlueXP's capabilities with AWS and Microsoft Azure cloud hyperscalers while adding support to back up Oracle databases into the two clouds.
NetApp's storage competitors such as Dell Technologies and HPE have begun positioning themselves as cloud-like experiences for buyers, simplifying the buying and managing for IT resources, said Scott Sinclair, a practice director at Enterprise Strategy Group.
NetApp has started to take a similar approach, pivoting a number of services into SaaS offerings through the Spot by NetApp catalog. The vendor sees the value in offering its products through competitors' stores, such as OnTap for AWS, as well, he said.
"A good file system is incredibly difficult to manage from the ground up," Sinclair said. "There's a lot of opportunity for NetApp in a lot of directions [with BlueXP]."
Backup strategy simplified
NetApp's backup and recovery tools are now unified into one control console through BlueXP, which previously used discreet tools snapshots, replication and backup policies. NetApp customers can access BlueXP at no additional cost and use either the UI or APIs to implement data protection policies.
The BlueXP console can guide customers through creating a data backup strategy that includes guides for a fanout or cascading data flow, which could help IT teams lacking backup specialists, according to Ronen Schwartz, senior vice president and general manager of cloud volumes at NetApp.
"You don't have to understand how to create a 3-2-1 strategy; we're going to guide you through this process," Schwartz said.
As part of the update, OnTap S3 object storage is now available as a backup target. Oracle databases running on FSx for NetApp OnTap and Azure NetApp Files are now supported for backups within the clouds or NetApp services.
Although Oracle support has come later for these services, Oracle's database software remains an important backup target said Dave Raffo, an analyst at Futurum Group.
"All the storage [companies] have to support Oracle," Raffo said. "Among the traditional databases, it's still the leader."
The new backup capabilities are useful additions to storage but not an acceptable substitute to backup software, Raffo said. NetApp already has numerous partnerships with backup companies and likely won't unveil a dedicated backup or cybersecurity service in the future, he said.
"They want to make sure they support the backup-only vendors [and] they want to make sure they support their customers," Raffo said.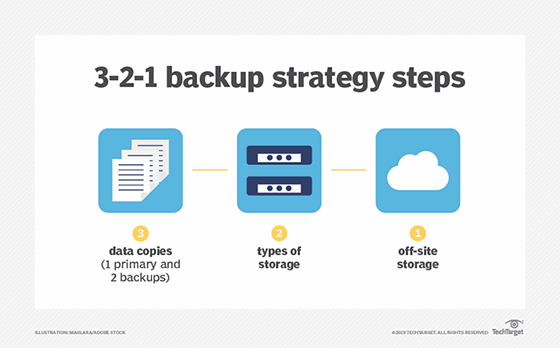 Secrets online and off
Customer-managed encryption keys for data are now supported for customers simultaneously using NetApp and Microsoft Azure, protecting both the source data and replicated volumes.
Customers can manage their NetApp keys through the Azure Key Vault service, a cloud security service for storing cryptographic keys and secrets.
Organizations requiring even greater security but still wanting the BlueXP UI can now use the new private deployment mode.
This new deployment mode enables BlueXP in an isolated, air-gapped environment away from internet connections and cloud services with manual, customer-run upgrades.
NetApp is also working on a restricted deployment that enables customers to select what specific internet connectivity and services they want. Private mode is now available, while restricted mode will arrive later this year, according to NetApp executives.
Tim McCarthy is a journalist from the Merrimack Valley of Massachusetts. He covers cloud and data storage news.