Share this item with your network:
Managing and protecting all enterprise data

cecs - Fotolia
A long hot summer for the enterprise storage market
Use of magnetic tape in enterprise storage is set to break out, even as the cloud market slows and software-defined storage and hyper-converged infrastructure stumble.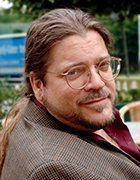 By
In case you aren't up on your William Faulkner or Tennessee Williams, do yourself a favor and check out the 1958 film The Long, Hot Summer on Amazon Prime, Hulu, Netflix or your local cable provider. Not only is it a couple of hours of great entertainment, but you'll also get insights into this month's column.
Filmed in Clinton, La., the story centers on a difficult decision that a family patriarch (Orson Welles) must make between his son (Tony Franciosa) and an aggressive interloper (Paul Newman) about the future of the family plantation. The movie ends up being a fairly good metaphor for the enterprise storage market today.
This came to me during a delightful lunch with Leigh Grainger, public relations manager at Spectra Logic, and her husband, Brian, chief sales officer for Spectra, at a rustic Florida fish place in late July. Leigh, who hails from Louisiana, has never completely exorcised the lilt -- the sonic equivalent of a weeping willow tree resting lazily on the shoreline of an alligator bayou on a humid August afternoon -- from her spoken dialect. (Brian grew up in Boston, but we won't hold that against him.) That, plus the po' boy and clam chowder, put me in the right mindset to make the connection.
Cloud momentum slows
Like many folks during this long, hot summer, I have been trying to make sense of several interesting developments in the enterprise storage market that may impact our 2018 buying decisions. In one recent chat with a Global 2000 tech service provider, I was told that the cloud thing isn't working out as planned. Instead of jumping whole hog onto the cloud bandwagon, the big companies are choosing a hybrid cloud, or cloud bursting, model that uses cloud resources sparingly and only to meet peak load requirements or to park data that isn't ever re-referenced.
The blush seems to be off the rose when it comes to an active-active relationship with a cloud in the enterprise storage market. Clouds are too expensive, too prone to outages and security breaches. And, let's face it, WAN links with sufficient bandwidth, throughput and distance are too expensive or hard to come by. Data deltas make failover clustering a huge hassle, and, when they aren't a problem, it usually means that the business is talking to a cloud that's within 40 miles of home. That makes the business and the cloud equally vulnerable targets for the next tropical storm or overturned tanker truck carrying some noxious chemical or poisonous gas.
SDS and HCI revolution fizzles
A week or so before meeting the Spectra Logic folks, I skyped with a pal over at StarWind Software who told me that another big phenom, the software-defined storage and hyper-converged infrastructure "revolution," is also fizzling a bit. Software-defined storage (SDS) and hyper-converged infrastructure (HCI) were supposed to deconstruct the enterprise storage market, making it easier and less costly to deploy, administer and protect than was the case with those overbuilt, oversubscribed and underutilized big iron storage arrays of the past.
However, deconstruction had the unfortunate side effect of decreasing enterprise-wide storage allocation efficiency by siloing storage behind proprietary hypervisors and hypervisor-controlled SDS stacks. The good news for StarWind was that their hypervisor-agnostic SDS and HCI appliances, and especially their virtual tape library (VTL) HCI appliance, were still selling well. The software VTL was especially successful, providing a convenient means for small and medium-sized businesses to build a coherent data protection strategy for small and remote branch offices and for cloud service providers to roll out software-based VTLs on demand for customers.
There are still some aggressive and clever operators who may find ways to rejuvenate enterprise storage with a mix of old and new technologies.
But, according to Anton Kolomyeytsev, StarWind's CEO and co-founder, a different kind of disruption was needed. Working against the "noisy" backdrop of an ongoing conflict in Eastern Ukraine, Kolomyeytsev has returned his focus to the enterprise data storage market. By the time you read this, he will be announcing initiatives to reinvent storage arrays so that they provide previously unheard of scalability, resiliency, performance and cost-efficiency in a green footprint. His "liquid" SAN architecture -- StarWind's code name for its enterprise storage market play -- competes with Dell EMC Unity and Hewlett Packard Enterprise 3PAR. But it does so at a fraction of the price because of a novel innovation: storage nodes that use ARM processors and disposable, off-the-shelf components -- similar to Raspberry Pi -- that communicate with the company's SDS software controller nodes. This approach is a further deconstruction of the software-defined and hyper-converged kit, capable of universal hypervisor support.
The fishtail from hypervisor-centric storage siloing back to enterprise storage architecture will be a welcome one to us older plantation owners who just want to figure out how to keep the farm going as the underlying economics of everything changes. Innovations like liquid SAN may combine well with another enterprise storage technology, magnetic tape, especially as LTO-8 comes to market, according to Spectra Logic's Brian Grainger.
Magnetic tape set to take off
Tape is one of those technologies that has seen interest swell and subside over the years. Certain industries -- such as media and entertainment, oil and gas exploration, genomic analysis and basic sciences research conducted by national government labs -- have kept the technology from disappearing during lean times. However, cloud providers recently have jumped on tape in a big way, using it for the mass storage of backup and archive data from millions of small and medium-sized businesses and billions of consumers. Even with this market, Spectra Logic, a well-established tape technology vendor, has found it necessary to diversify into other forms of storage, including disk and flash devices, to keep its coffers healthy.
However, tape is about to garner more attention from clouds and large enterprise IT shops with the introduction of LTO-8. About the time that this column prints, Grainger expects Spectra Logic to be shipping LTO-8 libraries that capitalize on the 12.8 TB native and 32 TB compressed capacity of a cartridge and the 472 Mbps native and 1,180 Mbps compressed transfer rates of the technology. While demand for smaller, sub-petabyte-capacity libraries has fallen off, Grainger contended that the market for massive libraries to meet exabyte- and zettabyte-sized repository requirements is poised to explode.
The good news for Spectra Logic is that proprietary enterprise tape formats are now less appealing as standards-based LTO-8 provides equivalent capacities and speeds.
Bottom line: The old plantation model for IT may have become as enfeebled as Welles' Will Varner in the movie. But there are still some aggressive and clever operators, like Newman's Ben Quick, who may find ways to rejuvenate the enterprise storage market with a mix of old and new technologies that can keep the business on a paying basis. The long, hot summer just might give way to a temperate and rich harvest.
Next Steps
Data storage industry vendors to keep an eye on
Data storage technologies that deliver tangible, simple benefits
Hot data storage trends happening now