Share this item with your network:
Managing and protecting all enterprise data

3dmentat - Fotolia
Top enterprise storage vendors to watch in 2017
Check out our comprehensive forecast of what challenges and opportunities the top enterprise storage vendors are expected to face in the coming year.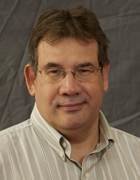 By
The storage world is spinning faster than ever. Fast-paced developments in hyper-convergence, solid-state, software-defined...
Continue Reading This Article
Enjoy this article as well as all of our content, including E-Guides, news, tips and more.
storage and the cloud are pushing traditional SAN and NAS systems out of the data center, revolutionizing the way we deploy, manage and secure data in the process.
This brings challenges, especially for established vendors (some undergoing corporate changes), and opportunities, particularly for newer players. How these companies live up or down to both in the coming year will tell us a lot about the short- and long-term direction of the storage market.
Here's our rundown of the dozen leading enterprise storage vendors to keep an eye on and what to watch for as 2017 unfolds.
Dell EMC
Dell EMC was born Sept. 7, 2016 when Dell's $60 billion-plus acquisition of EMC closed, nearly 11 months after EMC accepted Michael Dell's bid. Executives of the new Dell Technologies -- Dell EMC's parent -- said the time it took waiting to close the biggest IT deal in history gave the newly combined company a head start, which allowed it to hit the ground running. We'll find out in 2017 if that was the case.
As a standalone storage vendor, EMC played in every storage category and provided a target for all other enterprise storage vendors to shoot at. It wasn't unusual for EMC to have multiple products in the same market, often confusing customers, while EMC boasted it is better to have overlap then a gap. Now, Dell EMC has even more products, with Dell's storage, server and networking portfolios joining EMC's legacy platforms. That may leave Dell EMC a bigger player than EMC was alone. But, with the added bulk, can it remain nimble enough to compete?
Dell founder and CEO Michael Dell is betting that bigger is better. The Dell EMC strategy is to become a one-stop shop for customers who want to deal with as few enterprise storage vendors as possible.
At Dell EMC World last October, Dell described his new company as "Nimble and innovative like a startup, but at the scale of a global powerhouse. ... To sum up my expectation for this new company, I'd say we're going to be the trusted provider of essential infrastructure for the next industrial revolution."
At least he didn't promise to make storage great again. He did promise to spend $4.5 billion on research and development while remaining acquisitive despite Dell EMC's already bulging product lineup.
What to watch for: On the storage side, Dell EMC should look more like premerger EMC than premerger Dell; that is, a leader or top contender in every storage category. EMC did a better job than most large storage vendors of spotting the changes in the market the past few years and set a course to transition from large enterprise arrays to flash, hyper-convergence, software-defined and cloud storage. Dell EMC must accelerate that pace to reverse EMC's recent revenue declines, though.
It also bears watching how Dell EMC treats old EMC and Dell partners. Dell EMC has already integrated Dell PowerEdge servers into much of its storage and converged infrastructure. How will that play with old EMC ally Cisco long-term? And how does Dell EMC keep up Dell's old partnerships with Nutanix when it's trying to dislodge Nutanix as the hyper-convergence leader? Also, will Dell try to keep more of VMware's technology to itself than EMC did before the merger?
Nutanix
Like Dell and EMC, Nutanix spent much of 2016 with its corporate status in limbo. After filing for its initial public offering (IPO) in December 2015, the hyper-converged pioneer waited nine months before market conditions allowed it to actually go public late last September.
Nutanix didn't sit idle during those months, however. It continued to build out its software stack and laid out plans to take on Amazon Web Services in the cloud and VMware in virtualization. Those plans make it clear Nutanix isn't afraid of picking fights with big dogs. It also fired a shot at Cisco by going past the networking and server giant to strike a deal with VARs to sell Nutanix software on Cisco servers.
Entering 2017, Nutanix's dominance in hyper-convergence is far from assured. Part of Dell EMC has drawn a bullseye over Nutanix's spot as the hyper-converged infrastructure (HCI) market leader, even as another part of Dell EMC resells Nutanix software. VMware, yet another segment of Dell Technologies, now has more users of its vSAN HCI software than Nutanix, and VMware makes vSAN available to large hardware vendors. Server vendors Cisco, Hewlett Packard Enterprise and Lenovo are also stepping up in hyper-convergence, although Lenovo partners and competes with Nutanix as well. Then there are smaller HCI players such as Pivot3, Scale Computing and SimpliVity trying to cash in on the market Nutanix created, at Nutanix's expense.
Nutanix claims its technology has gone beyond the original concept of hyper-convergence and wants to relabel itself an enterprise private cloud platform vendor, with the stated goal of providing simplicity across all data center infrastructure. The Nutanix software stack now includes a hypervisor and network management, but moving beyond its HCI roots brings challenges along with opportunities. If successful, it could be the next big IT company. There is a chance Nutanix won't be able to keep up with the pace it has set for itself, though.
What to watch for: The bottom line, because now that it is a public company, Nutanix's finances are an open book. Nutanix has never made money in a quarter. Its pre-IPO accumulated losses hit $442 million, including $168.5 million in the four most recent quarters. Can it continue to spend enough on marketing and research to hold off Dell EMC while simultaneously cutting losses? Recent IPOs haven't worked out well for enterprise storage vendors. Fusion-io, Nimble Storage and Violin Memory all hit choppy waters in the public market. Like Pure Storage, Nutanix strives to buck that trend.
Pure Storage
Like Nutanix in hyper-convergence, Pure Storage is the dominant player among the plethora of all-flash array startups who appeared from around 2007 to 2012. It built a flash array with storage features that enterprises want rather than concentrating only on performance. So while almost all of the other early flash startups were either acquired or went out of business, Pure Storage became a public company and solidified a spot among the market leaders in the rapidly growing all-flash market.
Getting that spot was difficult, and staying there will be just as hard. The larger storage array vendors are often quick to cut prices to compete with Pure Storage's FlashArray. Most flash vendors have also followed Pure's lead with extended guarantees and free controller upgrades. And while Pure Storage executives declare that legacy enterprise storage vendors will never catch up to Pure Storage's flash design, the likes of Dell EMC, NetApp and IBM now have platforms designed from the ground up for flash.
Pure Storage has identified nonvolatile memory express, or NVMe, as an important flash battlefield for 2017 and beyond, and will begin to implement it aggressively in arrays in this year. The company is also expanding its product lineup with FlashBlade, a scale-out system for unstructured data.
What to watch for: Pure Storage CEO Scott Dietzen has pledged to become cash-flow positive by the end of 2017. Like Nutanix, Pure Storage walks a tightrope of continuing to spend on product development and marketing while improving its bottom line. FlashBlade makes Pure Storage more than a one-trick pony, but it faces competition from Dell EMC's new all-flash Isilon scale-out NAS array.
Veritas
Freed from Symantec for more than a year now, Veritas is trying to convince the world it is more than a backup vendor. NetBackup remains its flagship product, but Veritas is trying to build that -- along with products in the areas of archiving, distributed file system, file classification, software-defined storage, copy data management and unstructured data visibility -- into a comprehensive storage management platform. At the same time, it's attempting to tie all that into the cloud.
Veritas' challenge here is combining all of those products -- many acquired rather than developed internally -- into a cohesive platform. Smaller competitors maintain a leg up in some areas. Commvault has already built its data protection pieces into a platform that embraces the cloud, for instance. Veeam Software is expanding its data protection assets faster than Veritas. And Actifio, Catalogic and others already have the copy data management Veritas is striving for with its Velocity beta appliance. In 2017, customers will look for strong signs from Veritas that it's committed to putting its pieces together and knows how to do it.
What to watch for: How long will it take for Veritas to bring its vision to reality? Some of the key pieces are still in the trial stage. That includes Information Map, which taps into metadata in the NetBackup catalog to help users better understand their data and what to do with it. Full availability of Information Map can bring Veritas a big step closer to fulfilling its mission. Veritas also needs to fully integrate Velocity with NetBackup and broaden its public cloud support.
Broadcom
This company will likely determine the future of Fibre Channel (FC) networking. Broadcom's pending $5.9 billion acquisition of Brocade will make it the FC switching leader and the only vendor to sell FC switches and Host Bus Adapters (HBAs). The vendor's journey into storage began when chipmaker Avago acquired LSI for $6.6 billion in 2013. Avago added HBA vendor Emulex for $606 million in 2015 and then acquired Broadcom for $37 billion. After the Broadcom deal, Avago rebranded itself by adopting the better-known Broadcom name.
Broadcom's Brocade acquisition comes at a crucial time for FC SANs, as 2017 is a transition period from 16 Gbps to 32 Gbps FC. The Brocade deal is expected to close around mid-2017, and any distraction could hinder how fast the industry moves to 32-Gig FC. Or it could open the door for Brocade's only FC switch rival, Cisco, to steal market share.
What to watch for: With FC moving to 32 Gbps, Broadcom needs a smooth transition with the Brocade acquisition. Brocade is a loud voice for FC, particularly with its bandwidth upgrades and move to Gen 6 (32-gig). With so many other technologies under its umbrella, will Broadcom be as strong of an FC advocate?
Enterprise storage vendors on the hot seat
Enterprise storage vendors rarely vanish into thin air. Even vendors who struggle mightily are more likely to get acquired for their technology than disappear. But, as 2017 gets underway, three vendors are in grave danger of having to shut their doors.
Violin Memory and FalconStor have already put themselves on the sales block, but they found no takers. Now Violin is in bankruptcy, hoping for a last-ditch fire sale of its assets.
Imation restructured around its Nexsan storage portfolio after selling off most of its other assets. In December, it also spun out Nexsan to private investors, although it will still own a 50% stake. All three claim to have winning products now, but the math is against them.
Violin helped invent the all-flash market. Early success transformed it into a public company in 2013, but sales have slowed to a trickle. While all-flash sales are booming industrywide, Violin managed less than $28.2 million in revenue for the first half of 2016 (the most recent figures available). When it filed for bankruptcy in December 2016, Violin had $3.62 million in cash and forecasted that to drop to around $1.6 million by Jan. 20, 2017. Violin lost more than $20 million in each of the first two quarters of 2016 after dropping $99 million the previous year.
Violin launched new arrays in September 2016 -- the Flash Storage Platform (FSP) 7650 and 7450 -- in a last-ditch stab at survival. "We still have many challenges to return to growth and complete our turnaround," Violin CEO Kevin DeNuccio said in a September earnings conference call.
FalconStor pins its hopes on its FreeStor data management software. It claimed more than 300 FreeStor customers in less than two years, but continues to lose millions of dollars every quarter. FalconStor lost $9.4 million over the first nine months of 2016, leaving it with $6.1 million in cash. Like Violin, it needs to find more customers in a hurry.
"We realize that we need to continue to win new customers, convert existing customers and develop new routes to market like service providers," FalconStor CEO Gary Quinn said during an earnings call in November. "We are on the right path, although sometimes it may not seem like it. We are moving ahead."
Imation was a multibillion dollar technology company 10 years ago. Now, it's down to Nexsan storage, which pulled in only $32.8 million in revenue for the first nine months of 2016 before the spinout. Imation lost $103.8 million during that period and had $50 million left. Imation's cash balance totaled $49.6 million before dumping Nexsan. Nexsan launched a new Unity multiprotocol storage array in 2016, but it's unlikely that a single platform can lift it out of its sales funk.
Western Digital
Like Broadcom, Western Digital (WD) has spent the past few years acquiring pieces of the storage puzzle -- most notably, HDD rival HGST and flash giant SanDisk. Now, it has to try to put those pieces together in a cohesive manner.
The absorption of HGST makes WD, along with Seagate, one of the two main HDD vendors. WD also has SanDisk's flash array and NAND product lines, including the InfiniFlash all-flash array that IBM and others sell through OEM deals. All total, WD is expected to hit revenue of around $17 billion in 2017. Its product lines also include helium-filled HDDs -- currently hitting 10 TB -- and Active Archive object storage.
What to watch for: Much of Western Digital's products are under the hood, sold through OEM deals and rebranded. That gives it far less visibility than many smaller enterprise storage vendors. But it can become better known through SanDisk InfiniFlash all-flash arrays and Active Archive object storage as those technologies experience rapid growth.
Seagate
Where does an HDD titan fit in an increasingly flash world? Seagate has been much slower to gravitate to SSDs than its rival Western Digital. Yet it is getting plenty more life out of its capacity HDDs, which have actually become more popular even as SSDs take over performance tiers in storage arrays.
Seagate isn't flash-free. It has flash products acquired from LSI and ships SSDs in storage systems from its Dot Hill and Xyratex acquisitions. Seagate also previewed a 60 TB SSD last August that it expects to ship in 2017. But with a 3.5-inch form factor, that whopper is more suited to bulk storage than performance.
Seagate's flash product lineup is skimpy compared to WD's. People throughout the industry keep waiting for Seagate to show it's as serious about SSDs as it is about HDDs.
What to watch for: Seagate will have to jump into solid state with both feet eventually, probably through an acquisition (maybe it will buy its NAND partner Micron). It's hard to imagine the vendor will go through all of 2017 without making a move.
NetApp
When Dell revealed plans to buy EMC in late 2015, storage insiders guessed that NetApp would also get gobbled up. It hasn't happened. NetApp is now the largest standalone storage vendor, but faces the same harsh reality as EMC before the Dell deal. That is, storage revenue is barely growing and NetApp's has been shrinking.
NetApp has made progress with helping customers upgrade to its Clustered Data ONTAP operating system, but that is still a disruptive upgrade.
It also finally became a serious all-flash array vendor with its All Flash FAS in 2016, and it is pushing hard to help customers move to the cloud. NetApp is still missing hyper-convergence and a software-defined storage platform that takes advantage of hardware outside of its own, though.
NetApp disclosed a 6% layoff of its workforce in November, indicating the vendor is hardly in growth mode.
What to watch for: If there is a large IT vendor looking to buy a storage company, NetApp will merit strong consideration. If not, NetApp has to find a way to stay relevant with its legacy technology. And a year after buying SolidFire, it needs to show progress in sales of the all-flash platform aimed at DevOps and cloud providers.
Hewlett Packard Enterprise
A year after Hewlett Packard Enterprise (HPE) spun out of the Hewlett-Packard breakup, its storage portfolio hasn't changed much. HPE 3PAR StoreServ remains a success story, but there is little else to talk about. While 3PAR sales have helped HPE gain market share, the vendor still lacks a dedicated all-flash platform (there is a 3PAR all-flash version), its own object storage and a strong hyper-converged product.
As a server and storage vendor, HPE will need to become a strong player in hyper-convergence. The vendor has already taken several cracks at it without making much impact. With VMware now the property of rival Dell Technologies, HPE may become less reliant on VMware's vSAN hyper-converged software.
What to watch for: With its post-split transition behind it, look for HPE to pursue acquisitions in 2017. The shopping list should include hyper-convergence, all-flash arrays and perhaps object storage.
Hitachi Data Systems
Like other members of the storage "old guard," Hitachi Data Systems (HDS) must transform its technologies to fit the modern data center. So HDS is modifying its storage products, getting flash into its flagship Virtual Storage Platform (VSP) arrays while pumping out hyper-converged products in its Unified Compute Platform (UCP) and beefing up its Hitachi Content Platform object storage for the cloud. But the most important shift in HDS is its role in the Hitachi parent company's move to become a player in the internet of things (IoT) through its Lumada reference platform. Lumada uses big data analytics technology HDS acquired from Pentaho in 2015. Its strategy is to embed IoT technology across all products. A sound strategy, but can such an engineering-oriented company pivot fast enough to keep up with such a rapidly changing IT world?
What to watch for: How fast will Hitachi expand its Lumada/Pentaho technology across its products? And how big of a role will HDS play in the Hitachi Insight Group that oversees IoT technologies?
IBM
IBM sums up its storage array strategy in three words: flash, flash, flash. The vendor has aggressively turned its array platforms to all-flash, but that's table stakes these days. If IBM is to reverse its long-running storage sales declines, it must bulk up its Spectrum software and Cleversafe-built cloud storage products and services, too. A hyper-converged platform wouldn't hurt, either.
Watch to watch for: After 20 straight quarters of year-over-year declines in storage hardware revenue, when will IBM's storage business hit bottom and start to rebound? IBM's new storage general manager Ed Walsh has a strong record turning around startups, but can he wake a sleeping giant?
Lenovo
Lenovo, which bought IBM's System x86 server business in 2014, is pushing to become a player in server-based storage. It has put together a roster of software-defined and hyper-converged software partners, including Cloudian, Nexenta Systems, Nutanix, Pivot3, SimpliVity and StorMagic. Lenovo also sells IBM Storwize arrays under the Lenovo brand through an OEM deal and has a converged infrastructure program with Nimble Storage. You can expect more partnerships in 2017.
What to watch for: Lenovo's HX hyper-converged platform featuring Nutanix technology could be the beginning of a much deeper partnership, especially if Dell EMC decreases its commitment to Nutanix.
Next Steps
Trends in enterprise data storage include SSDs
The rise of Object storage technology
Data backup technology moves forward