Managing and protecting all enterprise data

Racle Fotodesign/stock.adobe.com
Post-acquisition strategy and why storage mergers go bad
NetApp-SolidFire and HPE-SimpliVity cuts illustrate some of the pitfalls awaiting large vendors when they spend hundreds of millions and even billions of dollars on acquisitions.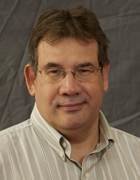 By
Like other industries, the world of data storage took its hits from the pandemic-caused business malaise of 2020. The lack of a solid post-acquisition strategy on the part of large vendors that acquired smaller companies over the last few years didn't help.
For example, storage leaders NetApp and Hewlett Packard Enterprise (HPE) were among the companies that reduced their staffs over the summer and, in both cases, engineering teams gained from acquisitions were hit hard. NetApp -- which bought all-flash vendor SolidFire for $870 million in 2015 -- gutted the engineering staff of its SolidFire team, while HPE cut to the core of the crew it acquired with its $650 million payment for hyper-converged infrastructure (HCI) startup SimpliVity two years later.
These staff reductions got me thinking about enterprise data storage acquisitions -- why these acquisitions happen, a company's dedication to making the purchase work and how customers of acquired companies feel about the situation.
Storage vendors usually acquire companies for one of two reasons: to buy technology or to purchase complete product lines. Vendors usually perform technology acquisitions to obtain engineering talent and add features to their products. Buying a complete product line enables a vendor to fill holes in its portfolio or obtain a product that is superior to its current lineup. Sometimes a company will buy a rival to simply get rid of the competition.
The NetApp-SolidFire acquisition
The NetApp-SolidFire and HPE-SimpliVity acquisitions happened for products, since SolidFire arrays and SimpliVity HCI appliances were already on the market. NetApp, perhaps, overcompensated for being slow to the market with all-flash storage after failing with its FlashRay line that it tried building internally. In fact, by the time NetApp bought SolidFire in late 2015, it had found some all-flash success through the development of an all-flash version of its flagship FAS array. That system, AFF (all-flash FAS), turned into a successful product. NetApp also saw SolidFire as an entry into cloud service providers, which had been SolidFire's target market.
However, NetApp never came up with a good post-acquisition strategy for SolidFire. AFF already plugged its flash array hole, so the vendor shifted its cloud strategy to enable customers to run its on-premises software in public clouds.
It even tried turning SolidFire into an HCI platform. But NetApp HCI is hyper-convergence in name only, as it lacks the server and virtualization integration of true HCI. NetApp calls it disaggregated HCI, and while the product remains on the market, it is now aimed at niche cases.
The HPE-SimpliVity acquisition
HPE acquired SimpliVity -- a real HCI product -- after it failed to create its own successful hyper-converged system. Among the few early HCI startups, SimpliVity appeared on the market approximately a year after Nutanix. By the time SimpliVity went into general availability, Nutanix had built a significant customer base around virtual desktop infrastructure and a strong relationship with virtualization giant VMware.
SimpliVity had trouble catching up. The HPE-SimpliVity move seemed like a good fit: HPE is a leading server and storage vendor, and could use SimpliVity software on its ProLiant servers to address a market it should have been strong in.
NetApp and HPE have earned reputations as being bad with acquisitions and lacking solid post-acquisition strategies.
It didn't work out that way, though. HPE has never mounted a strong HCI challenge to Dell, an early Nutanix OEM partner and current hyper-converged behemoth with its VMware vSAN HCI software running on PowerEdge servers. Like NetApp with SolidFire, HPE shifted its HCI strategy after buying SimpliVity.
In 2019, HPE hit its SimpliVity team with a double gut punch. It partnered with Nutanix, allowing the vendor to sell its software on ProLiant servers in direct competition with SimpliVity. And in a move similar to that of NetApp HCI, HPE built a disaggregated hyper-converged system around its Nimble Storage acquisition.
HPE still sells SimpliVity on ProLiant, but it is just one of several HPE HCI systems. HPE also offers Nutanix through the HPE GreenLake services program.
Why did these acquisitions happen?
In both the NetApp-SolidFire and HPE-SimpliVity cases, you have to wonder why those acquisitions happened. Were the acquiring or acquired companies better off after the deals? And whose customers benefited?
Then again, NetApp and HPE have earned reputations as being bad with acquisitions and lacking solid post-acquisition strategies. For instance, NetApp spent $300 million on Spinnaker Networks for its clustered NAS technologies, then needed more than a decade to integrate Spinnaker code into its OnTap OS. That deal became known as the Spinnaker fiasco inside and outside of NetApp. NetApp also acquired the likes of Onaro, Topio and Engenio -- for hundreds of millions of dollars each -- without significantly enhancing those businesses or products.
Granted, NetApp is trying to improve its batting average with more recent pickups like Plexistor, StackPointCloud and 2020 cloud acquisitions Talon Storage, CloudJumper and Spot. But none of those companies held as much potential as SolidFire.
HPE hit a home run with 3PAR, which cost the company $2.35 billion in a bidding war with Dell in 2015. That gave HPE a much-needed new flagship storage array. HPE picked up InfoSight analytics from Nimble, which it has ported to its other storage arrays and server hardware -- but was that worth the $1 billion price tag? It built a low-end iSCSI SAN system around LeftHand Networks but never gained great traction.
Remember its other storage acquisitions -- Ibrix, AppIQ and PolyServe? Probably not.
It helps if the acquiring company understands what it is buying. Symantec spent $13.5 billion on storage software giant Veritas in 2005, but Symantec leaders could never figure out where Veritas' data protection fit with security. Veritas product strategy played second fiddle inside Symantec, and customers noticed. By the time Symantec sold Veritas in 2015, it was worth $8 billion -- a drop of $5.5 billion in value in 10 years.
When Cisco bought all-flash array startup Whiptail for $451 million in 2013, it insisted it was a server acquisition rather than a storage buy. Within two years, the company was vapor when Cisco discontinued Whiptail's Invicta product.
Smart companies know what they want with an acquisition and are committed to making it work. Storage pros considered EMC the best at this strategy … until Dell bought EMC.
In 1999, EMC paid $1.1 billion for Data General. EMC got a great deal of mileage out of the Clariion disk array that came with that deal. When EMC wanted to expand beyond selling disk systems, it bought backup software vendor Legato for $1.3 billion, security company RSA for $2.1 billion and then server virtualization pioneer VMware for the bargain price of $635 million.
Although it never could figure out a place for content management vendor Documentum after paying $1.7 billion, the other acquisitions worked out. And when EMC was getting its butt kicked by clustered NAS vendor Isilon and disk backup vendor Data Domain, it bought those companies to become a leader in those markets.
EMC made successful acquisitions because it had post-acquisition plans and stuck with them. Still, all those acquisitions couldn't save EMC, which sold itself to Dell for $67 billion in 2016. Dell hasn't made a major storage buy since.
Is there any company out there that makes smart storage acquisitions anymore? If you can think of one, drop me a line.
Dig Deeper on Converged infrastructure management