Managing and protecting all enterprise data

With release of vSphere 7, VMware takes NVMe-oF mainstream
VMware's support of NVMe-oF means organizations might be able to significantly improve the performance of their application environments without changing any data center hardware.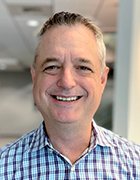 By
VMware has added support for shared storage using NVMe-oF technology with the release of vSphere version 7. This represents an important moment for IT infrastructure design because NVMe over Fabrics can dramatically accelerate data storage environments. IT leaders, if they haven't already, need to understand what this development means to their environments and how to prepare for the adoption of NVMe-oF.
By now, you are probably familiar with NVMe technology. For those who need a quick refresher, NVMe is an open logical device interface designed to access nonvolatile storage media such as flash storage or SSDs attached via PCIe. Because this interface standard is designed for flash storage rather than much slower-spinning hard drives, the NVMe protocol maximizes the performance benefits of flash, significantly reducing I/O latencies and increasing performance.
NVMe-oF technology extends the low-latency performance of NVMe over the entire storage network. VMware's announcement calls out its new support for NVMe over Fibre Channel (FC-NVMe) and NVMe over RDMA -- specifically, RDMA over Converged Ethernet -- both of which fall under the NVMe-oF umbrella. This means whether your data center has standardized on FC or Ethernet, VMware now offers an NVMe-oF option suitable to your environment.
What is the significance of VMware adding support?
VMware's announcement significantly increases the number of application environments that can leverage the performance advantages of NVMe technology.
A desire for increased performance has fueled adoption of NVMe-based SSDs as internal server drives. Over the past few years, multiple external storage system vendors have added NVMe SSDs and NVMe-oF support to their arrays. Multiple storage network vendors have added support as well.
Each vendor's addition of support offers benefits. But to achieve the full benefits, support for the NVMe protocol is needed along the entire data path. The storage media, storage system, network, network adapters, OS and multipathing all need to support NVMe and NVMe-oF to deliver the full performance benefits.
For the bulk of application environments, the OS and multipathing support have often been the missing pieces -- although prior to the VMware NVMe-oF announcement, NVMe-oF support was available from multiple distributions of Linux, including SUSE and Red Hat. The addition of VMware to the cohort of vendors that support NVMe-oF, however, should shift and broaden the perception of NVMe-level performance.
Basically, NVMe is no longer just for performance-intensive, high-performance computing workloads. Now, the bulk of enterprise applications can benefit from NVMe's reduced latency.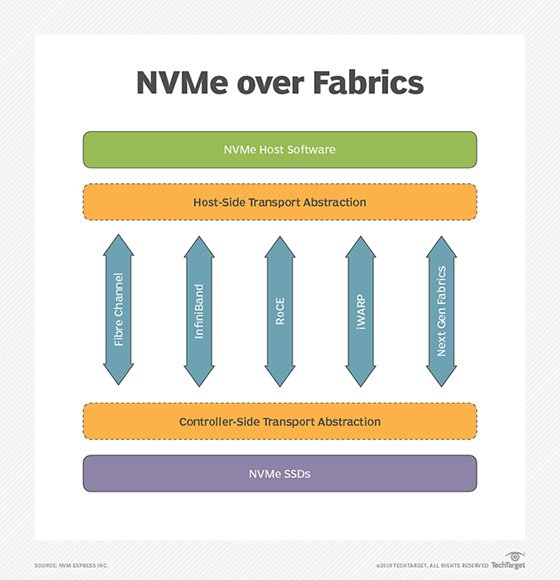 What if I don't need NVMe performance?
As businesses transitioned their applications off spinning hard drive-based infrastructures and onto flash over the past few years, the performance benefits were often obvious and powerful. But that was only a small part of the story. What has often gone overlooked are the cost savings delivered by flash storage.
According to research from Enterprise Strategy Group (ESG), 47% of IT organizations reported improved total cost of ownership as a top benefit of flash storage adoption. On average, the percentage of TCO saved was 31%.
Great flash performance can also simplify infrastructure design by reducing the number of systems required to achieve the same level of performance. This not only simplifies architecture planning, but adds infrastructure headroom to handle unpredicted application demands and new application deployments. Better performance even reduces the burden on IT resources to diagnose performance issues when they crop up.
VMware's announcement significantly increases the number of application environments that can leverage the performance advantages of NVMe technology.
Of course, the adoption of NVMe-oF may not provide the same impressive degree of performance boost as the transition from hard drives achieved. Nonetheless, ESG found that 55% of IT shops expect NVMe technology to accelerate their existing applications, while 56% expect NVMe to help future-proof their environments for application demands that will arise in the years to come.
IT leaders also expect NVMe to help simplify their IT environments. Nearly half identified an ability to consolidate an existing SAN infrastructure with an NVMe-enabled SAN, and 48% noted an ability to reduce operational costs related to performance-tuning the environment.
In general, NVMe -- in addition to accelerating data center environments -- is poised to dramatically simplify environments while easing management, planning and optimization tasks.
Fibre Channel or Ethernet?
With vSphere 7, VMware offers support for both FC and Ethernet options for NVMe-oF. For FC, networking vendors such as Broadcom have added support for FC-NVMe to their existing products, supporting both FC-NVMe and traditional Fibre Channel in the same environment. FC-NVMe is already supported on Broadcom's Generation 6 hardware.
It is therefore possible that your existing infrastructure may already support NVMe, reducing the cost and complexity of leveraging NVMe performance.
If your organization has standardized on Ethernet, consider investing in smart or intelligent network interface controllers to capture the full latency benefits of NVMe while reducing impacts on the host CPU. Some Ethernet network vendors help simplify network configurations by adding features to accelerate performance. For example, Mellanox designed its Ethernet Storage Fabric offerings to accelerate storage network environments.
Technologies offer different performance levels and latencies. You should therefore validate any technology under consideration for your specific environment before implementing it.
The key takeaway is that with all the work that has been done by storage systems and network vendors to prepare for NVMe-oF support, it is possible that all or part of your existing data center infrastructure can leverage it. Consequently, thanks to VMware's support of NVMe-oF in vSphere 7, you could significantly improve the performance of your existing application environment with just a software update.
NVMe is no longer just for the extremes. With VMware adding support for NVMe and NVMe-oF, you can now consider the technology to be table stakes for enterprise environments.