Managing and protecting all enterprise data

The best enterprise storage products of 2018
Get to know the 15 top enterprise storage products selected from a field of more than 100 in the 'Storage' magazine and SearchStorage annual Products of the Year competition.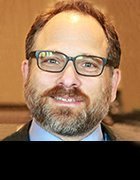 By
It's time for Storage magazine and SearchStorage's annual recognition of the best enterprise storage products of the past year. Welcome to Products of the Year 2018!
For the 17th straight year, an invitation went out requesting storage vendors enter their products to vie for the 2018 awards. These aren't just any products, mind you. As in past years, the 2018 Products of the Year competition only accepted hardware, software and services submissions for data storage products released or significantly upgraded during the past year. This requirement levels the playing field for new products and companies competing to be named the best enterprise storage products of 2018. It also gives our readers a more comprehensive view of the storage market by focusing on products they may not have known about.
Our judging panel includes analysts and consultants as well as Storage magazine and SearchStorage editors. They weighed technological innovation, ease of integration, performance, ease of manageability, value, functionality and practicality, assessing products in five categories: storage arrays, software-defined and cloud storage, backup and disaster recovery hardware, backup and DR software and services, and storage management tools.
Below, you'll find out why our medalists' products won gold, silver and bronze. You'll also learn how they emerged from a group of 51 Products of the Year finalists for a spot on the podium as the best enterprise storage products of 2018.
Dig Deeper on Storage management and analytics