Managing and protecting all enterprise data

Torbz - Fotolia
Top 5 enterprise storage trends of 2018
Dave Raffo won't pretend to know what 2019 will bring to the world of enterprise data storage, but he does know what he learned while following the data storage industry in 2018.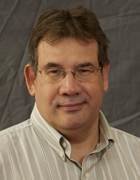 By
At this time of year, publications like to print stories that look back at enterprise storage trends of the past year and ahead to the new one. We do it ourselves in our hot technologies feature. These types of stories often make it seem like technology advances in a great leap on New Year's Day, with 2018 ideas suddenly dated and 2019 filled with brand-new data storage concepts and designs. In reality, the only major change many of us wake up to when a new year starts is a bigger headache. Expected changes take place incrementally and are often delayed or sometimes never happen at all.
While predictions of future enterprise storage trends are always far less than certain, we can always safely say what we've learned from the past year. So, without ado, here are the top five things 2018 taught this storage pundit:
1. Dell EMC's strategy is a lot more Dell than EMC. That is to say it is built a lot more around servers and server virtualization than storage. You hear more talk out of Dell EMC -- the infrastructure division of Dell Technologies -- around hyper-convergence than storage arrays. The VxRail hyper-converged infrastructure product is the current darling of Dell EMC, and that's built on PowerEdge servers and VMware virtualization. Michael Dell put Dell EMC under the watch of his longtime executive Jeff Clarke in late 2017 after EMC stalwart Dave Goulden left the company. Dell EMC World became Dell Technologies World in 2018, and new storage product releases slowed noticeably. VMware is the most valuable part of the old EMC portfolio to the new Dell, both for its technology and its role in the company's move to go public.
2. Cloud is king for storage vendors -- for real this time. After years of trying to retrofit their storage to match cloud characteristics, one of the major enterprise storage trends of 2018 had storage vendors finally have an idea of what customers want. That would be an efficient way to connect from on premises to public clouds as well as create the ability to manage on-premises storage the way they manage it in public clouds. NetApp has done an especially good job of enabling its storage features to run in public clouds, and Pure Storage appears to have the same game plan. Hyper-converged products can increasingly serve as a central point connecting private and public clouds, and -- of course -- most newer storage vendors baked cloud in from the start.
3. Buzzwords of 2018: multi-cloud, NVMe and AI. Talk to any storage vendor and you'll hear at least one of those phrases and maybe all three. And we expect all three to be real to a degree in 2019 (see our Hot Techs feature). But there was a lot of bluster around them in 2018. Multi-cloud storage is commonly part of vendors' plans, but they're just mastering one-cloud-at-a-time (see lesson No. 2) with little ability to move applications across clouds. NVMe is becoming common plumbing in flash storage, but end-to-end NVMe arrays barely scratched the surface in 2018. AI, more commonly tied to the slash as AI/machine learning, is also referred to in practically every new storage system, and is a must for predictive analytics. But it's just the next step in the evolution of storage management rather than an evolutionary technology.
4. Backup is back up. Sorry, did I say backup? I'm showing my age. I meant to say data management platform or cloud data management or converged secondary storage or hyper-converged secondary storage. Well, you know what I mean. Whatever you call it, modern day data protection has come a long way from your father's tape library.
5. Vendors rise from the ashes. Some storage companies are hard to kill. In 2018, DataDirect Networks rescued Tintri from bankruptcy, just as a private equity firm did for Violin Systems a year earlier. Nexsan and Drobo didn't survive as separate companies, but they still exist as brands under the StorCentric umbrella. FalconStor never died but received last rites a few times. Now it has a pulse. Overland Storage is standing on its own two feet again after Sphere 3D spun out the old tape vendor. X-IO Technologies didn't quite make it, but Violin bought up its ISE platform and the rest rebranded as Axellio.
OK, now you're caught up on some of the most significant enterprise storage trends of 2018. Let's see what 2019 will bring.
Dig Deeper on Storage architecture and strategy