Share this item with your network:
Managing and protecting all enterprise data

Edelweiss - Fotolia
Symbolic IO IRIS a breakthrough in server, storage architecture
Intensified RAM Intelligent Server from newcomer Symbolic IO questions fundamental and often unstated foundations of contemporary server and storage design.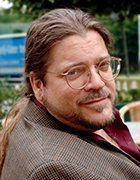 By
Chances are, you haven't heard of IRIS, which stands for Intensified RAM Intelligent Server, from Symbolic IO. Well, you are about to. And, from what you read in this column, I hope you will be as intrigued by it as I am.
Readers know I seldom advocate for a hardware kit. Truth be told, I was on the "I hate hardware" path long before the software-defined storage (SDS) crowd made it hip and cool.
Indeed, most of what I've written here has sought to critique costly and overbuilt hardware kits, including storage area networks that weren't really networks, or shared arrays built with commodity components but nonetheless sported huge price tags because of some silly value-add software service. I preferred my servers and storage simple and manageable, mostly finding value only in storage software that was hardware-, vendor- and workload-agnostic.
While those positions may not have put me on the Christmas card lists of most vendors, and have largely framed my public persona as something of a curmudgeon or naysayer, they are not inflexible -- as my newfound love of Symbolic IO IRIS will attest.
Why the change? Simple: IRIS is really unique.
Architecture
Architecturally, IRIS questions some fundamental and often unstated foundations of contemporary server and storage design. For one thing, it introduces a new kind of memory -- part dynamic RAM (DRAM) and part flash, all made nonvolatile through a new battery or capacitor (also developed by Symbolic IO) that looks like it belongs on the next Mars mission.
For another thing, IRIS' unique memory-based storage fits neatly into the memory channel of the server motherboard, rather than plugging onto the much slower PCIe bus, like nonvolatile memory express (NVMe), or behind a SATA controller, like older flash SSDs. In a way, IRIS throws shade on the NVMe movement (Intel's baby), and I, for one, will be watching with great interest to see how the industry responds.
Innovative memory storage helps to give IRIS the speeds and feeds the other guys only wish they had. The throughput of IRIS, which looks like most other 2U rack servers, is about 68 GBps versus PCIe Gen 3 bus' 4.8 GBps, in the most common configuration, so it leaves NVMe in the dust and makes SATA-attached SSD seem like it's standing still. The kit, however, is more affordable than most flash arrays or hyper-converged infrastructure (HCI) appliances.
In addition to standing the NVMe and flash world on its collective ear, the Symbolic IO management team -- including industry veterans Brian Ignomirello, CEO and former EMC (now Dell EMC) developer; Rob Peglar, CTO, formerly EMC, Xiotech Corp. and more; and Steve Sicola, advisor and board member, formerly of DEC, Compaq, Seagate Technology LLC and Xiotech -- has moved up the hardware and software stack to expand our definitions of what software-defined or hyper-converged are supposed to be.
Reimagining hyper-convergence
Like Nutanix, IRIS has its own hypervisor "head," making the whole kit a true HCI appliance with the potential to become a universal building block for cloud data centers. The unique thing is IRIS will host any workload from any hypervisor and deliver remarkable performance by working almost entirely in the memory channel.
I recently visited the former Bell Labs headquarters in N.J., where Symbolic IO has its research and development. I was blown away by the demonstration they provided of over 80 virtual machines booting within seconds and streaming concurrently the most demanding of video workloads. I sense the real value of IRIS will be in a different market, however: in-memory databases.
Just as your local app developer is looking to move to an all-silicon environment with all databases in-memory, that is, hosting the database and all of its extents in flash or DRAM or both so that no calls are ever made out to disk (perish the thought), and just as the industry is responding with new HCI appliances that feature mostly or entirely memory-based storage, along comes IRIS. Not only does IRIS deliver the requisite speeds to perform in-memory effortlessly, it can grow by adding more IRIS servers to the rack. This would be necessary only for big databases with large data sets, as IRIS already improves storage capacity in unique ways.
IRIS dilates storage capacity, data
For one thing, IRIS does not write data the old-fashioned way. It uses a much richer recording algorithm, based on fractal rather than binary math, to squeeze a lot more information into the same amount of storage space. Then, it uses a unique file system that stores more data about data than most anything I have ever seen.
It remains to be seen whether IRIS will take hold in the market. Past improvements in storage technology, including Xiotech's Intelligent Storage Element and even Zetera's Universal Datagram Protocol storage, all made enormous sense in terms of speeds, feeds and cost, but could never break the dominance of the three-letter vendors in the market. IRIS may have a chance, though. It is being propelled by a wave of interest in hyper-convergence and virtualization, accompanied by an increasing distrust in former market leaders and a growing enthusiasm for innovations in all dimensions of computing. And there is that small problem of how we will deal with the internet of things and the analytics and processing challenges it represents.
IRIS is a building block for high-performance computing for "everyman," with additional design work already underway for tier-two versions of the kit. Whether Symbolic IO enjoys the success it deserves with IRIS, we could be poised for a sea change in server and storage design driven by its innovations. Watch this space.
Next Steps
IRIS aims to compact memory-based storage
Binary data to be encoded in server RAM through IRIS
Alluxio joins in-memory software market
Dig Deeper on Storage architecture and strategy