Share this item with your network:
Managing and protecting all enterprise data

Sashkin - Fotolia
Hyper-convergence: It's for more than primary data storage
The lines between primary and secondary storage and applications such as hyper-convergence remain blurry. But they are a starting point for further discussion.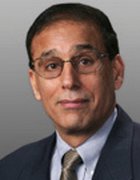 By
Primary data storage and primary workloads are well understood by now -- their secondary counterparts, not so much. Consequently, the secondary side has been slow to benefit from the many architectural advances realized on the primary side over the last few years.
By convention, primary data storage directly interacts with an application when reading and writing data. Primary workloads, also by convention, are applications that directly interact with primary storage and often, but not always, support end users. Tier 1 or tier 2 applications such as ERP, customer relationship management, Microsoft Exchange and SQL Server, and so on are all considered primary applications. On the secondary side, we typically think of data protection, archiving, replication, data deduplication, compression, encryption, analytics and test/dev as individual secondary applications that work on and with data created by primary applications and stored in secondary storage.
As with primary data storage, the secondary storage side is starting to undergo a tectonic shift.
The problem is this secondary world has been disparate, confusing and chaotic, made up of a large number of vendors who often solve only a single piece of the puzzle. In fact, it's only recently that the industry's started to see all these different workloads holistically through a common lens of "secondary" storage applications.
These definitions aren't definitive -- how could they be? -- and the lines between primary and secondary storage and applications remain somewhat blurry. But they do serve as a basis for further discussion.
Next Steps
Essential Guide: Storing primary data in the cloud
Podcast: Cloud storage and primary data
Should you use the cloud for primary storage
Dig Deeper on Storage management and analytics