Managing and protecting all enterprise data

buchachon - Fotolia
When converged and hyper-converged -- and cloud -- converge
Price, ease of management and use cases should determine if you use hyper-converged, converged infrastructure or on-premises public cloud stacks. There are differences, however.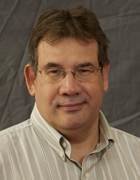 By
The difference between converged and hyper-converged is becoming less clear cut. My advice is to beware of hyper-converged infrastructure products with "HCI" in their names. They may not be hyper-converged.
NetApp HCI is a converged infrastructure that combines separate servers and SolidFire flash storage. Hewlett Packard Enterprise's Nimble Storage dHCI is a similar setup, except it uses HPE Nimble arrays and ProLiant DL servers. Microsoft Azure Stack HCI is Windows Server Software-Defined (WSSD) rebranded.
Although those products can meet the needs of a typical hyper-converged infrastructure customer, they don't meet the definition of HCI -- at least not the two hardware appliances in the group.
For NetApp and HPE, the "tell" is in the product name, because the vendor knows it doesn't fit the textbook definition of hyper-converged. NetApp calls NetApp HCI a "hybrid cloud infrastructure," while the dHCI in Nimble Storage dHCI stands for "disaggregated hyper-converged infrastructure," even if HCI is, at its core, an aggregated architecture.
Research firm IDC has even expanded its definition of HCI to accommodate these new systems. In June 2019, IDC added disaggregated HCI to the HCI market it tracks. It defines these as nonlinear scaling clusters that can add compute and storage independently. The storage nodes of these systems do not need a hypervisor to qualify as HCI because they don't have to run virtual machines or applications. In other words, these systems can take the hypervisor out of hyper-converged.
On the other hand, Microsoft Azure Stack HCI is true hyper-converged software. It includes a Microsoft Hyper-V hypervisor, Storage Spaces Direct software-defined storage and software-defined networking. Think of it as Microsoft's version of VMware vSAN. Just don't think of it as a brand new HCI product that dropped in 2019, since most of the features and WSSD have been around for years.
Besides Azure Stack HCI, the other products are attempts to position CI as HCI. Others, including Datrium DVX, are doing the same. And this isn't just happening on the primary side. Converged secondary storage systems are now often referred to as hyper-converged secondary storage. The main reason is that the HCI market is expanding, making CI's shrinking market not so cool.
These new systems also blur the lines between converged and hyper-converged. They can be used for many of the same use cases, appeal to virtualized apps and serve as private cloud building blocks and launching pads to public clouds. Still, customers should know if the system they're buying is truly hyper-converged, which puts the compute and storage in the same chassis and enables storage management through the hypervisor.
Hyper-converged infrastructure 2.0
Latecomers to HCI sometimes call their systems HCI 2.0, promising improvement over initial HCI products.
HCI 2.0 products claim to fix a problem with the way early HCI systems scale by enabling users to add compute and storage separately. But the original HCI vendors have already added compute- and storage-centric nodes, so even scalability isn't much different between new converged and hyper-converged systems.
These new systems also blur the lines between converged and hyper-converged.
We're seeing even more data center convergence in the form of on-premises storage delivered by public clouds. These examples include Azure Stack, a different beast than Azure Stack HCI software, and the early-stage AWS Outposts.
All of these options provide customers with more choices -- and decisions -- to make when trying to move from a traditional three-tier architecture to one that combines compute, storage and virtualization.
It's not for everyone
Patrick Sudderth director of technology at public safety training firm Lexipol, called Azure Stacks "a great solution. It's Azure basically on premises." But he didn't think it was a good fit for his company because of price. He uses Nutanix hyper-convergence on-premises and the Nutanix Xi public cloud and is exploring multi-clouds. But he's not sure if bringing public clouds into the data center is the right move.
"I don't know if it makes sense to deploy on premises," Sudderth said of Azure Stack. "It's pricey, and I don't know if it makes sense for an organization the size of ours. Maybe for an organization with 2,000 employees, but it didn't fit our price point."
Don Murawski, server and storage manager at The Wendy's Company, said his company uses Azure and AWS clouds as well as Nutanix HCI on premises in a hybrid setup. He said he likes to keep his cloud options open, so using Azure Stack on premises wouldn't make sense because it could lock him in unless the vendor lowers the price. But whether it's converged and hyper-converged or cloud, Murawski said the goal is reducing cost.
"Expense is a bad word for our company," Murawski said. "I am trying to get less physical. I decommissioned 90 physical servers in the last 12 months, and a lot of that is now hyper-converged. We still have servers we have to do something with. Some of that may die on the vine. Some may go to Azure. We have investments with Microsoft and AWS for our digital platform. Whatever we can capitalize, we'll try to capitalize."
Dig Deeper on Converged infrastructure management