Definition
Citrix Receiver
Citrix Receiver is a product bundled with Citrix XenApp and XenDesktop that allows client devices to connect to various desktop virtualization services offered by Citrix.
What Citrix Receiver is used for
Citrix Receiver is used primarily for connecting users to XenDesktop and XenApp desktops and applications, but it can also be used to deliver apps via Microsoft App-V, links to websites and individual documents, among other things. Using Citrix StoreFront in conjunction with Receiver allows organizations to provide users with self-service access to their applications and services -- all with a common user interface, regardless of the endpoint device hardware, OS or form factor.
Even with broad device support, not all features are available to all devices. The Windows version of Citrix Receiver has the largest feature set and best performance, but the differences are increasingly negligible.
How Citrix Receiver works
Citrix Receiver can connect client devices to XenApp and XenDesktop applications and desktops via the HDX protocol. The combination of plug-ins available to each version of Citrix Receiver varies based on the client's form factor and capabilities.
Versions
Citrix Receiver was formerly known as ICA Client. As Citrix added more products and capabilities to its ecosystem, the ICA Client became one of several other components endpoint devices required. Citrix created the Citrix Receiver as a way of incorporating these features together in way that IT could manage centrally and update in one motion, as opposed to maintaining several different packages.
Versions exist for many different types of client platforms and form factors, including Windows, Windows Mobile, macOS, iPad, iPhone, Android, BlackBerry, HTML5, Linux, Google Chromebook, thin clients, zero clients, Raspberry Pi and embedded operating systems.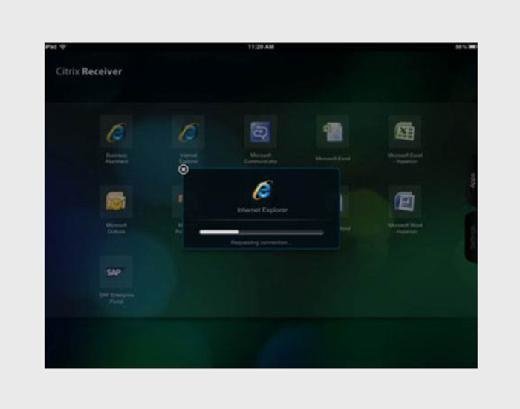 This was last updated in
March 2017
Continue Reading About Citrix Receiver