Definition
Citrix StoreFront
What is Citrix Storefront?
Citrix StoreFront is an enterprise application store that provides an interface for users to access Citrix Virtual Apps -- formerly XenApp apps -- and Citrix Virtual Desktops -- formerly XenDesktop -- remotely.
Citrix released StoreFront in XenDesktop and XenApp 7 as a replacement for its Web Interface feature, but StoreFront remains compatible with versions as far back as XenDesktop and XenApp 5.5. StoreFront is also included in Citrix's Workspace Suite and Workspace Cloud products.
What does StoreFront do?
Citrix StoreFront is a critical component of Citrix virtualization. It provides a unified interface between users and their virtual apps in the form of an app store.
StoreFront aggregates and presents these applications and desktops from all sources in one unified store. It also handles user authentication and can detect the type of end-user device and adjust end-user experiences accordingly.
How does Citrix StoreFront work?
Citrix StoreFront enables IT administrators to provide users with universal, self-service central access to their virtual desktops, applications and associated data. StoreFront uses Citrix Receiver client software to support access to XenDesktop and XenApp servers from Windows, Mac, Apple iOS, Google Android, Linux and HTML5 endpoints.
StoreFront enables single sign-on (SSO) access to apps and desktops using Citrix's NetScaler Gateway access control management technology. It also contains security features such as extensible authentication and smart card authentication.
StoreFront includes a Software Developer Kit (SDK) that enables administrators to customize user displays and automate app deployment -- for example, loading business-critical applications upon login. Administrators can use the Citrix Studio console to manage StoreFront servers centrally.
The Citrix StoreFront server is a core component of Citrix's application and desktop virtualization infrastructure. IT teams can configure StoreFront on a single server or multiple servers. Whenever StoreFront is deployed on multiple servers, it becomes a StoreFront server group.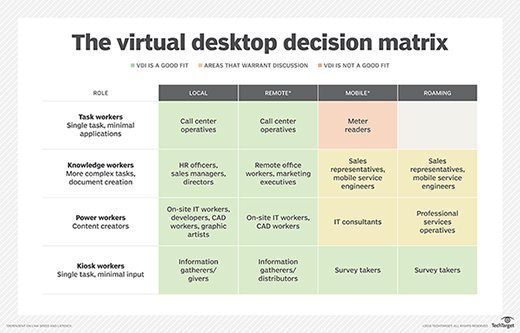 What is a beacon in Citrix StoreFront and how does it work?
A beacon describes certain external-facing Uniform Resource Locators (URLs) that StoreFront uses to determine whether a user falls inside or outside the corporate network. Beacons help the system decide how to route user requests for Citrix resources, optimize users' connectivity and ensure system security.
Whenever a user attempts to access Citrix resources, the Citrix Workspace app checks the availability of configured beacons. By determining which beacons are accessible, the app decides whether the user is on the internal corporate network or accessing resources externally. If a user reaches Citrix-owned beacon points or default beacons, they are likely accessing the device through the internet from outside the enterprise network. However, administrators can also configure their external beacon URLs to improve network location detection accuracy.
When the Citrix Workspace app concludes its beacon checks and determines that the user is outside the corporate network, it routes that user's connection request through a Citrix Gateway. The gateway provides secure remote access to the internal Citrix resources.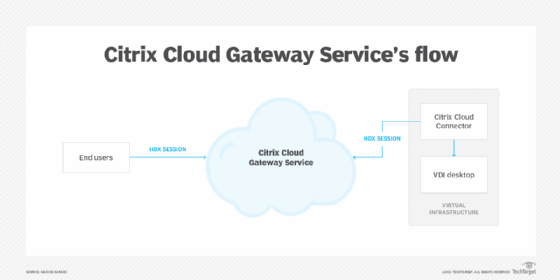 What is a callback URL in Citrix StoreFront?
A callback URL is a configuration parameter often used alongside Citrix Gateway to enhance security during the authentication process.
When an end-user accesses Citrix resources from outside the corporate network, the system directs their request to a Citrix Gateway that handles initial authentication. Once the user provides valid credentials, the Gateway validates these credentials with the StoreFront server. The callback helps the StoreFront communicate with the Citrix Gateway to verify its legitimacy.
The callback URL in Citrix StoreFront ensures that external authentication requests are genuine and originate from a trusted Citrix Gateway and not from potential threat attackers. If StoreFront cannot verify legitimacy through a callback URL, it cannot proceed with the request.
Admins can configure these callback URLs within the StoreFront management console and they should point to reachable URLs on the Citrix Gateway. However, administrators must also ensure that the StoreFront servers can consistently communicate with the Citrix Gateway using these URLs.
Check out our Citrix Virtual Apps and Desktops basic troubleshooting guide. Weigh the Citrix Workspace cost against its benefits. See how to perform a Citrix Cloud migration with Citrix Virtual Apps and learn about integrating SaaS applications with Citrix Workspace.
This was last updated in
September 2023
Continue Reading About Citrix StoreFront