Evaluate
Weigh the pros and cons of technologies, products and projects you are considering.
Winners of the Best of VMworld 2021 Awards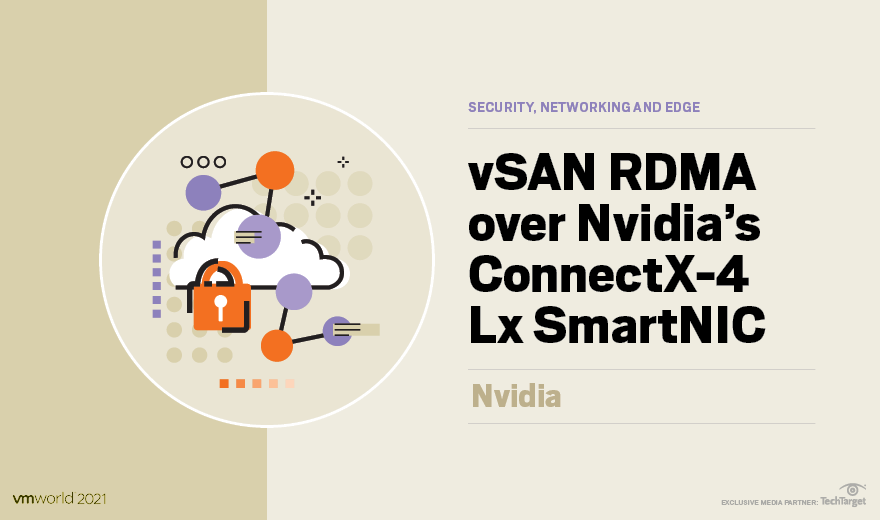 The Security, Networking and Edge category includes products that monitor and protect hypervisors, guest OSes and enforce security protocols; products that enhance networking in virtual or cloud networks and/or optimize virtual networks; and tools that enable organizations to build edge computing infrastructure.
Winner: vSAN RDMA over Nvidia's ConnectX-4 Lx SmartNIC
What the judges said:
Now that Nvidia has a seamless use case with vSAN, that's just going to make adoption a little bit faster. It's validated, it works, and when people start building new clusters, it just comes with vSAN validated or vSAN ReadyNodes. It's a no-brainer at that point. It will increase bandwidth for IOPS within vSAN.
Finalist: HPE, HPE SimpliVity
View All Photo Stories