Evaluate
Weigh the pros and cons of technologies, products and projects you are considering.
Winners of the Best of VMworld 2021 Awards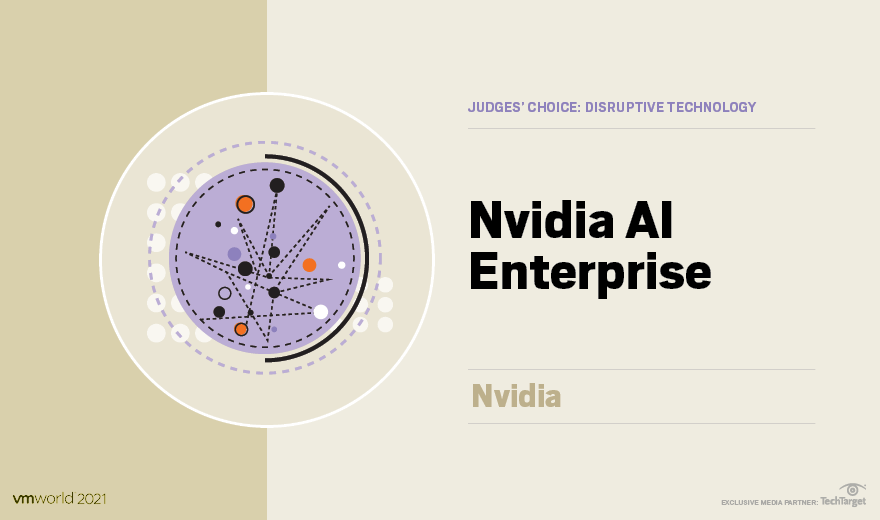 Judges select a winner for Disruptive Technology from all Best of VMworld 2021 entries. This award highlights a product with the potential to either create a new market or disrupt an existing market with new technology. Judges considered all nominated products before their final selection.
Winner: Nvidia, AI Enterprise
What the judges said:
For those companies looking into AI, Nvidia's AI Enterprise can definitely provide value. It's a solution that many companies aren't aware they need yet, but when they do need it, it will be there. With a solution this well vetted, organizations will find applications for it. That will naturally occur and drive adoption.
View All Photo Stories