macrovector - Fotolia
IoT product design requires keeping people in mind
Software and AI have changed consumers' expectations of IoT products. IoT designers must incorporate new practices in order to enhance customer experience, instead of erode it.
IoT device designers and builders must consider the entire map of connected devices and the data that fuels excellent user experiences to succeed.
IoT product design offers a unique opportunity for customer experience innovation because IoT devices marry the digital and physical worlds. The average consumer uses multiple IoT devices, and researchers expect that number to grow to 3.6 connected devices per capita by 2022, according to Cisco's VNI Forecast Highlights Tool. Consumers expect a seamless and effortless experience across all devices, even if the uses and IoT product design vary. Those expectations are now extending from web and mobile into the realm of physical IoT product interactions. Organizations that plan to deploy IoT devices must consider these three IoT product design tips:
Design with the customer journey in mind
In an ideal world, IoT product designers and builders could make every product entirely self-contained to achieve its users' end goal. For example, imagine a smart fridge's computer vision senses an empty milk jug. The smart fridge then proactively orders a replacement via an embedded grocery delivery app, which prevents device hopping to procure more milk. However, consumers own and operate myriad IoT devices both simultaneously and sequentially. It is often more pragmatic to design IoT products with multi-device customer journeys in mind and focus on seamless interoperability.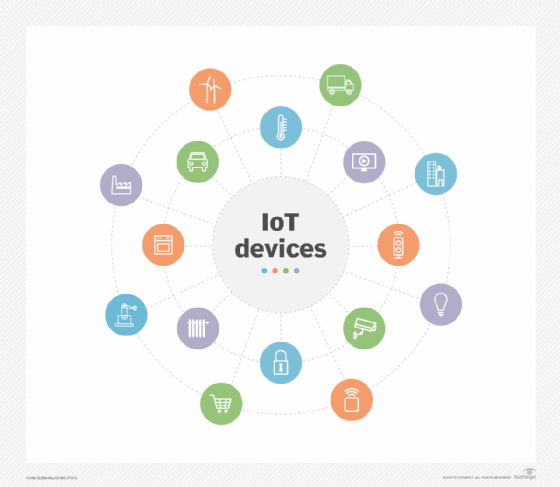 IoT product designers must not only consider the context of engagement, but also where the product fits into the customer's journey with other IoT devices, mobile phones and tablets, or even offline behaviors. They must plan for features that will easily facilitate data transition to another medium if necessary with the least amount of interruption. Designers who don't consider interoperability transition strategies will lead consumers to eventually abandon a product.
Be clear on data stewardship practices
Designing for interoperability also means focusing on data protection, security and privacy. Consumers are largely unaware of the data and AI practices driving their IoT experiences. People rarely know how their data is sold and shared, they sometimes distrust IoT devices with securing their data and are often in the dark altogether about data collection and use intentions, according to a report from The Internet Society.
IoT product designers must clearly state how they will collect, use, store and share customer data on edge devices, in the cloud and with other devices to provide sound personal data stewardship. Designers must make it easy to adjust data and privacy settings, because obscurity is the enemy of ethical data practices. Consumers increasingly recognize their data as an asset, and its management and value will become greater considerations in IoT product choice and use.
Incorporate feedback into the development process
Customer-centric IoT product design begins with customer data. Builders and designers must begin conceptualizing IoT design with research to ensure they solve the right problem. How will the product be a better fix than existing options? How can organizations convert consumers more efficiently?
Make it easy to provide feedback during use by incorporating simple reporting features for issues or suggestions for better usability. During beta testing and after launch, continuously gather data on the following to inform design and software updates:
Peak usage times and duration.
Top queries and functionality used.
Any bugs encountered and corresponding functionality or process.
Other IoT devices used before, after or in conjunction with the product.
Empathizing with customers by understanding how IoT plays at the core of their lives in the context of each moment and state of mind sparks product design innovation, not iteration.
The holy grail of IoT experience design relies on proactively addressing needs based entirely on customer data patterns. Incorporate the use of AI algorithms into product roadmaps to analyze device data and usage behaviors to predict requests and proactively execute adjustments. The future of IoT utility lies in invisibility and simply making users feel super human in augmenting the efficiencies in their day-to-day lives. Nest's Learning Thermostat, smart C by GE light bulbs and Amazon's Alexa playing music tailored to your routine are all examples of IoT products delivering proactive experiences based on data.
Empathizing with customers by understanding how IoT plays at the core of their lives in the context of each moment and state of mind sparks product design innovation, not iteration. This leads organizations to develop IoT product experiences that meet and exceed needs and expectations and positively affect sales, usage and recommendations.