blobbotronic - stock.adobe.com
Sisense analytics platform update features AI, data prep tool
Augmented intelligence features and an in-warehouse data prep tool highlight Sisense's latest update, its second since acquiring Periscope Data in May.
Augmented intelligence capabilities and an in-database data preparation tool highlight the second update to the Sisense analytics platform since the vendor acquired Periscope Data in May and marks the first product integration between the two.
Sisense, a business intelligence software company founded in 2004 and based in New York, agreed to acquire Periscope, a 2012 startup based in San Francisco, for an undisclosed amount on May 14.
At the time of the acquisition, the companies appeared to complement each other.
Sisense's analytics platform was historically designed for business professionals rather than data scientists and included machine learning algorithms to enable untrained users to navigate it, while Periscope's was aimed at trained users with backgrounds in data science.
On Tuesday, nearly seven months after the acquisition was made public, Sisense unveiled its fourth-quarter update at the AWS re:Invent conference in Las Vegas.
The Sisense analytics platform now includes In-Warehouse Data Prep -- which marks the first product integration with Periscope -- as well as Sisense Forecast, Sisense Quest and embedded capabilities aimed at helping users create enterprise-grade applications.
In-Warehouse Data Prep, Sisense Forecast and Sisense Quest are all available now.
"It's in line with the direction many vendors in the analytics and BI space are taking -- creating a platform that democratizes analytics, enables self-service and harnesses the power of advanced analytics and machine learning to address the real-time needs of the business," said Mike Leone, an analyst at Enterprise Strategy Group in Milford, Mass.
Toward the goal of enabling self-service analytics, In-Warehouse Data Prep is a data preparation module designed for multi-cloud environments, according to Sisense.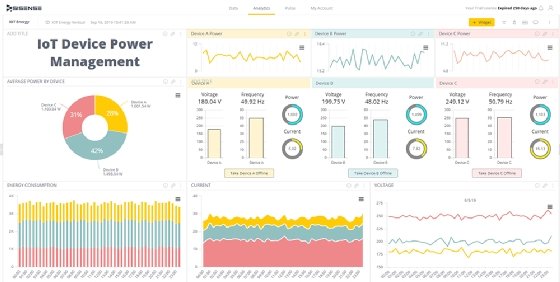 The capability enables users to transform large sets of data directly on whichever cloud data warehouse they use to store their data, and do so without relying on data engineers.
"This is the first in-warehouse data prep tool," claimed Amir Orad, CEO of Sisense. "Business users can take their data, morph it, massage it, store in their cloud data warehouse and run their analytics on top of that."
As for Sisense Forecast, it is a predictive tool that uses machine learning to predict future outcomes. And like the new data preparation capability, it's designed for ease of use and can be applied by simply clicking a menu option.
Sisense Quest, meanwhile, aims to give users deeper understanding of their data by applying advanced analytics to their time-series charts. It comes with ready-made statistical models and, for more advanced users, machine learning models that can be customized with a single Python script.
While not designed directly in concert with technology that came along with the acquisition of Periscope, both still reflect the combined forces of Sisense and Periscope.
"It encouraged us to build in more AI," Orad said. "We've added specific machine learning algorithms and tools."
The updated Sisense analytics platform shows clear influence of the combination of Sisense and Periscope, according to Leone.
The AI announcements highlight more than an influence from Periscope, but a direct integration of some of its technologies.

Mike LeoneSenior analyst, Enterprise Strategy Group
"They could have individually spent years evolving their products and entering new markets," he said. "Sisense could have incorporated more data science tooling for more predictive capabilities or Periscope could have leaned in on the BI side more to empower line of business users to take action on predictive insights, but both companies recognized where the market was going and saw an opportunity to take a shortcut to get there."
In fact, Leone added, there's more than just an influence in some of the new capabilities added to the Sisense analytics platform.
"The AI announcements highlight more than an influence from Periscope, but a direct integration of some of its technologies," Leone said.
Looking ahead, Sisense's roadmap is to build a platform that balances the needs of business users as well as the data scientists and data engineers who build an organization's analytics capabilities, according to the vendor.
End users need to maintain the ability to run their analytics without the help of an information technology team. At the same time, however, data sets are becoming both larger and more complex. Developers, therefore, need to have the tools to empower citizen data scientists.
"We're investing our energy in letting analytics builders have the tools to build faster and better analytics so that users will get their self-service better," Orad said. "I think that's where the industry needs the most attention."
Dig Deeper on Business intelligence technology