Getty Images/iStockphoto
Snowflake acquires Mobilize.net tools to aid cloud migration
The vendor purchased SnowConvert, a set of tools designed to automate some of the onerous coding work required to migrate data out of on-premises databases to the cloud.
Snowflake has reached an agreement to acquire SnowConvert, a suite of tools developed by Mobilize.net that enables users to migrate their on-premises data to Snowflake's cloud data warehouse.
Financial terms of the deal, unveiled on Jan. 19, were not disclosed. Snowflake declined to say when the acquisition might close.
Founded in 2012 and based in Bozeman, Mont., Snowflake is a data cloud vendor whose data warehouse enables customers to access and work with their data. Competitors include other rising data cloud vendors such as Databricks and SingleStore as well as cloud computing giants like AWS, Google and Microsoft.
In 2020 Snowflake set the record for the most profitable IPO in history by a technology vendor, raising $3.4 billion.
Mobilize.net was founded in 2012 and is based in Bellevue, Wash. The vendor develops applications aimed at automating and simplifying a variety of business processes.
On the same day Mobilize.net sold SnowConvert to Snowflake, it also sold its application migration business unit to Growth Acceleration Partners.
Making migration more simple
While only the acquisition of a set of tools and not the purchase of an entire company, Snowflake's acquisition of SnowConvert stands to benefit potential Snowflake customers that already have established databases, according to Donald Farmer, founder and principal of TreeHive Strategy.
He noted that Snowflake has made data ingestion from original sources, such as common workplace applications, a simple process. However, moving data from an on-premises database to Snowflake can be tricky due to the complexities of converting an organization's original code to code that Snowflake can understand.
SnowConvert automates some of that code conversion process, reducing the need for data engineers to manually code vast amounts of data to migrate it to Snowflake.
"This hints at some barriers to Snowflake adoption," Farmer said. "Snowflake has been very successful at winning [new] customers and new projects but rarely displaces genuine mission-critical applications on other databases. This is clearly a move to enable Snowflake to gain a more secure foothold in companies [that] already have mission-critical database applications."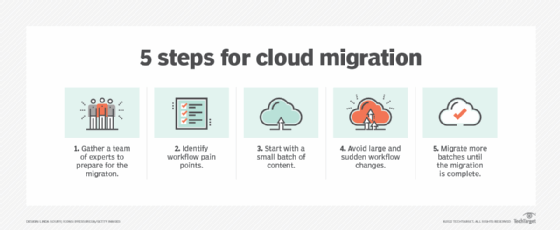 Many data management and analytics vendors have added capabilities through the acquisitions of entire companies. But it is not uncommon for vendors to purchase only parts of other companies to add functionality, Farmer added.
Qlik is one vendor that has significantly expanded its capabilities by acquiring other companies. Five years ago, it had no data integration tools. Now with the acquisitions of Podium Data, Attunity and its pending acquisition of Talend, it boasts a full-featured data integration platform -- including its recently released enterprise integration platform as a service called Cloud Data Integration -- in addition to its longstanding analytics platform.
Snowflake, however, has not been as aggressive an acquirer of other companies. Instead, it has strategically added partners that enable its customers to access various technologies.
For example, in September 2022 Snowflake partnered with UiPath to develop an integration that automates data preparation.
"It is not too unusual for companies to buy tools or applications without acquiring the entire organization," Farmer said. "Mobile.net has a wide range of tools and service offerings for platforms [that] are not particularly relevant to the Snowflake business. The tools and service teams are, no doubt, factored in such a way as to make them easily carved out."
Snowflake needs
This is clearly a move to enable Snowflake to gain a more secure foothold in companies [that] already have mission-critical database applications.

Donald FarmerFounder and principal, TreeHive Strategy
After addressing migration from on-premises databases to the cloud, Farmer said Snowflake would be wise to add more data security and governance capabilities to its platform as well as address the cost of its platform.
Many organizations, whether data management and analytics vendors or the consumers of their capabilities, prioritize the capabilities that enable data analysis over more mundane but necessary features like security and governance.
Meanwhile, cloud computing can get expensive, whether it's Snowflake or another data cloud vendor. Snowflake does not publicize its pricing but offers four options on a pay-per-use basis. Two more are prepaid, with the cost based on capacity use.
"Snowflake is lacking in administration tools, especially for policy-driven security, governance and cost management," Farmer said. "The number one complaint about Snowflake that I hear is that is just too expensive in the long run and too difficult to manage those expenses with insight and policies."