Getty Images/iStockphoto
4 challenges for creating a culture of innovation
Successful technology introduction pivots on a business's ability to embrace change. CIOs need to encourage risk-taking while providing guardrails to keep deployments on track.
CIOs looking to adopt the venture capital mindset as they evaluate emerging technology options might build an ideation funnel and create a technology diffusion process.
Such measures can help organizations make better decisions as they look for products and startups that lend competitive advantage. But they might not go far enough to make new ways of thinking stick.
Cultural transformation is also required. The goal is not just having a step-by-step innovation process to follow, but embedding innovation as a central tenant of the organization.
Creating a culture of innovation calls for technology leaders to operationalize innovation, putting ideas into general practice and advancing technology pilots into widely used platforms. Innovation culture also involves a greater tolerance of risk, which could run counter to how traditional enterprises operate. Another aspect of culture: helping users acclimate to rapidly evolving technologies and new ways of conducting business.
"The greatest thing that CIOs can be doing for their company right now is to create a culture that can facilitate change as quickly as possible -- no matter what is thrown at you," said Tony Olzak, CTO at Trace3, an Irvine, Calif., consultancy that runs a venture capital briefing program for CIOs.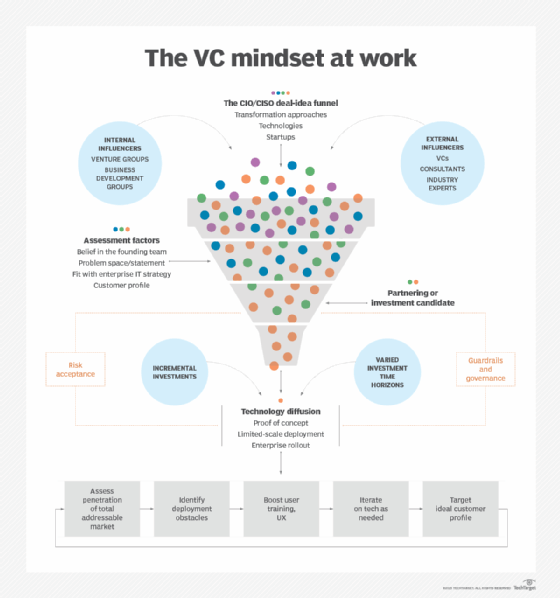 "Any new tech that you bring in is worthless unless you can adapt to it and can change your organization so that you can be successful," he said.
Here are four challenges organizations face when building an innovation culture.